Moving can be a large project. Moving with children can add to your moving stress because your child's entire routine is disrupted. Learn how to make this transition for your children as easy as possible by following the tips below.
The best way to prepare your child for an upcoming move is to communicate and keep them involved. Let them know that the family is relocating and that everything is going to be alright. Children trust parents and depend on them to keep them in a loop with what is going on. If you are unable to take the children with you while searching, show them photos of homes. This will keep them involved throughout the entire process.
Long Distance Moving With Children
If you are moving a ways from your current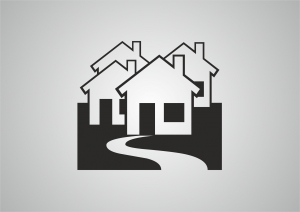 location, you may have to switch schools or doctors for your children as well. Speak with your child's current pediatrician to see if they have any recommendations to help with the process. You will want to ensure that you have enrolled your child in their new school. Do this prior to the move so that they do not have to miss much school.
When you bring your children to the new house, it is best that you have their room set up. Your child will experience feelings of loss by moving into an unfamiliar environment. Having their room set up when they get there, will help your child to relax and feel comfortable in their new environment.
To help you and your child adjust to your new environment, give your child a tour of the neighborhood including their new school and doctor's office. If you have not already, make sure to secure their new daycare as well.
The trusted movers at Men on The Move in Michigan are committed to helping you make your move as nonstressful as possible. To make your move easy, we offer free quotes and moving supplies. Hire Men on The Move for your next move, because we are licensed, insured, open 7 days a week, and offer long distance moves. So contact us today.
Click here for more moving tips.
Posted In: Michigan, Michigan Movers, Movers in Michigan, Moving, Moving Tips, relocation
Tags: local moves, long distance moves, Men on the Move, move transitioning, moving tricks and tips, moving with kids, Professional Movers, Professional Moving, State of Michigan