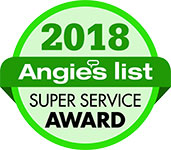 Men on the Move earned the esteemed 2018 Angie's List Super Service Award! This award reflects the company's consistently high level of customer service.
Men on the Move has earned the service industry's coveted Angie's List Super Service Award, reflecting an exemplary year of service provided to members of the local services marketplace and consumer review site in 2018.
We feel truly honored to receive this award for the 7th year in a row. I am very proud of my employees for always putting their best foot forward. Especially when relocating customers in Canton, Westland, or Livonia, Michigan.
Angie's List Super Service
"Only about 5 percent of the Moving and Storage companies in Michigan have performed so consistently well enough to earn our Super Service Award," said Angie's List Founder Angie Hicks. "It's a really high standard." Angie's List Super Service Award 2018 winners have met strict eligibility requirements. This includes an "A" rating in overall grade, recent grade, and review period grade. The company must be in good standing with Angie's List, pass a background check and abide by Angie's List operational guidelines.
Service company ratings are updated daily on Angie's List. Companies are graded on an A through F scale in areas ranging from price to professionalism to punctuality. We are proud of our super service award and strive to provide the best service we can. In addition to this award, we also have an outstanding rating in the Better Business Bureau. Finally, request a quote today and see why Men on the Move is one of the best moving companies around.
Long Distance Moving to Wilmington, North Carolina
The winter semester at many colleges and universities is over and graduations are underway. During this season, Men on the Move helps many young graduates move home. Long distance moving or interstate moving from Westland or Livonia are the most popular moves during this time.
Recently after completing a long distance move from Michigan to North Carolina, our Michigan movers had a chance to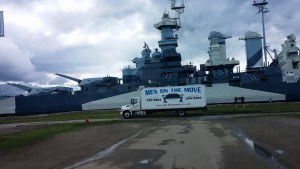 visit the USS North Carolina Battleship in Wilmington. Also, the USS North Carolina Battleship was one of the first fast battleships in World War II. The success of this ship helped to establish fast battleships as a protector of other aircraft carriers.On April 29 in 1962, the USS North Carolina because a memorial for the 10,000 people from North Carolina who died in the war. While in North Carolina, we had a chance to stop to have some fun and visit this great battleship. (Check out the photo on the left.)
Are you a recent graduate of  Michigan State University, Wayne State University, or Oakland University? Are you looking to make an interstate move from Michigan? Men on the Move is here to help you with a smooth college moving experience. Contact us today.
Celebrate the holidays with Men on The Move. We are proud to have two locations in Michigan. Men on the Move is proud to service the Westland and Ann Arbor communities. The best part of the holiday is getting to share it with people of our community at local events in Westland or Ann Arbor. Listed below are three of our favorite events located in Washtenaw and Wayne County for the Michigan holiday.
Wayne County Lightfest a Michigan Holiday
Every year during the Christmas and Thanksgiving holiday, Hines Dr. gets converted into the Wayne County Lightfest.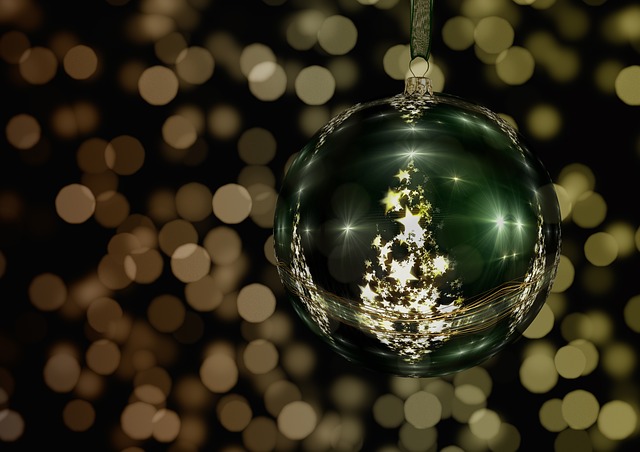 The Wayne County Lightfest is the longest and largest light show in the entire Midwest! Over four miles of Hines Drive is covered with lights and other large Christmas decorations that the entire family will enjoy. The cost for entry is $5.00 per car. This event runs from November 20th through December 21, 2014. On Monday through Thursday, the show will be open from pm -10 pm. On Friday through Sunday, the hours will be from 6 pm-10 pm. Don't miss out!
Festive Fridays and Santa in Kerrytown Ann Arbor
These are our top two event favorites in Ann Arbor. Festive Fridays will run every Friday from December 12 to December 19th. During this time in downtown Ann Arbor, there will be live entertainment and the stores will stay open later for Christmas shopping.
Santa in Kerrytown runs from December 6 to December 19th. This event is for all children who love Santa! Santa will visit every Saturday before Christmas from 10:00-2:00 pm. There will also be musical performances and other activities for the entire family to enjoy!
---
Men on the Move is a full service moving company that services all of Michigan. We specialize in local or long distance moves that are residential or commercial. Contact us today to get a free moving quote!
Moving can be a large project. Moving with children can add to your moving stress because your child's entire routine is disrupted. Learn how to make this transition for your children as easy as possible by following the tips below.
The best way to prepare your child for an upcoming move is to communicate and keep them involved. Let them know that the family is relocating and that everything is going to be alright. Children trust parents and depend on them to keep them in a loop with what is going on. If you are unable to take the children with you while searching, show them photos of homes. This will keep them involved throughout the entire process.
Long Distance Moving With Children
If you are moving a ways from your current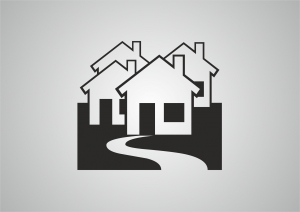 location, you may have to switch schools or doctors for your children as well. Speak with your child's current pediatrician to see if they have any recommendations to help with the process. You will want to ensure that you have enrolled your child in their new school. Do this prior to the move so that they do not have to miss much school.
When you bring your children to the new house, it is best that you have their room set up. Your child will experience feelings of loss by moving into an unfamiliar environment. Having their room set up when they get there, will help your child to relax and feel comfortable in their new environment.
To help you and your child adjust to your new environment, give your child a tour of the neighborhood including their new school and doctor's office. If you have not already, make sure to secure their new daycare as well.
The trusted movers at Men on The Move in Michigan are committed to helping you make your move as nonstressful as possible. To make your move easy, we offer free quotes and moving supplies. Hire Men on The Move for your next move, because we are licensed, insured, open 7 days a week, and offer long distance moves. So contact us today.
Click here for more moving tips.
So, you are preparing for your upcoming move with Men on the Move, and you have almost everything packed and ready to go…..except your clothes. As you look at your neatly folded drawers or your closet that you have spent so much time color coordinating and organizing, you begin to get overwhelmed. "I wish I didn't have to re-fold all of these clothes and put them into boxes only to have to reorganize them after the move", you tell yourself.
We have some handy Packing Clothing tips to save you time and the hassle!
Clothing in Drawers
Before you start emptying your drawers like a mad man dumping each drawer onto your bed only to have to refold them and put them in boxes, head to your kitchen. Find your clear plastic wrap (you may have to buy more, but it's worth it!) and head back to your drawers. Starting at side of the drawer tape the end of the plastic wrap down. Pull the plastic wrap to the other side, tear it, and tape again. You can also go all way around the drawer, which will be much quicker but will also use nearly twice as much plastic wrap. The choice is yours.
Be sure to repeat the process multiple times, covering your drawers tightly, preventing your clothing from getting dirty or falling out. The more times you repeat the step the stronger the covering will be. We recommend buying a large restaurant size roll of plastic wrap to reduce waste and having to keep opening small rolls.
This process will also work on more than just drawers with clothing, you can use this handy packing tip for silverware, desk drawers, junk drawers, and much much more.
Hanging Clothing
You huge master bedroom walk-in closet is full of clothes, right? Maybe you have spent tons of time color coordinating and getting it just right. Let it be known that there is a way to pack your hanging clothes without taking even one item off of a hanger
Head to your kitchen once again and grab the box of drawstring kitchen garbage bags then head back to your closet. Take about ten hanging clothing items  (possibly more if they fit) and squish them together really really tight. Use your garbage bags to slide over the bottom of the squished together clothing and pull the drawstring tight. The hangers hooks should still be outside of the garbage bags.
We hope you enjoyed our quick time saving moving tip! Please Like Us on Facebook and let us know how they worked for you, we would even love to see your photos!
Now that the kids have begun moving back to college and some have even moved out for good, you may be thinking about downsizing your home.Why do you need all the extra space for just you or you and your spouse? Downsizing your Michigan home may relieve financial struggle as well as decrease maintenance in or around your home.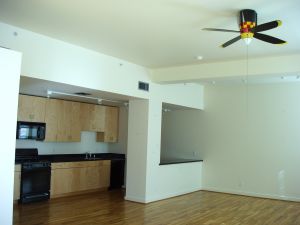 So, how do you start preparing yourself to downsize? What are you going to do with all of your stuff? The one thing we always tell clients who are looking to downsize is before you move, pretend that everything you own, has disappeared. Imagine standing in your new, smaller home, apartment, or condo and making a list of what needs to be replaced.
Downsizing Your Home Tips
As you go down that list, put a neon sticky not on the items. So, your list may start with a bed, your appliances if needed, a couch, TV, table, and so on. It is always a good idea to know the measurements of your new place and your current furniture so you know if it will fit just right.
With all of the items that you have not marked, get rid of them. Of course, you may want to keep some small decor items, but keep it simple. Sell, donate, or throw away what you have not marked. Many people will try to move items that they haven't marked as a necessity to try and get rid of them later. Try to do this step before you move, not only will it reduce your moving cost, but 9/10 times an item enters your new home you will "find a spot for it" even though it is not needed.
Parting with your belongings is hard. Many people carry items that have sentimental value, or other items they just can't seem to let go. Find a climate controlled storage facility where you can store the items so they do not have to enter your home. Downsizing can be a challenge especially if you are coming from a very large home.
Finally, contact Men on the Move today for more tips, or to get a free residential moving quote today!