*Denotes Required
Out of State Move
For a free quote for moving your home, please fill out the form below by listing the quantity of items that you have in your household, and then hit the submit button and a representative from Men on the Move will respond with your free quote.
---
Out Of State Moving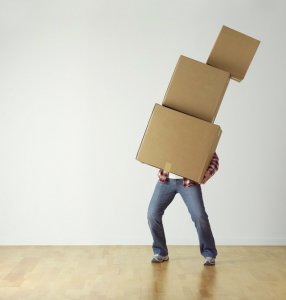 When it comes to out of state moving, hiring the professionals at Men on the Move can take the stress out of the move. Also, we know a long-distance move can be stressful, so we try our best to make everything smooth and as easy as possible. As one of the premier movers in Michigan, Men on the Move has moved families all over the country. From Texas to South Carolina, we have moved families all over.
Of course, we move families locally as well, but many people do not know we handle long-distance moves also. When it comes to getting a quote for out of state moving, we made it as easy as possible. Simply fill out the form above as accurately as you can. The more accurate you are, the more accurate our quote will be. There are many factors that go into a long-distance move.
Out Of State Moving: Fuel and Weight
When giving a quote for a long-distance out of state move, there are some factors to consider. The first is fuel. Fuel costs have fluctuated up and down quite drastically lately. We always try to find the most cost-efficient ways to fuel our trucks. The next factor is weight. Depending on the weight of the items being moved goes into the calculation of the move. Of course, more weight will burn more fuel.
These are just a few factors we consider we evaluating a quote for your out of state move.  A long-distance move has a lot of factors to consider, and at Men on the Move, we try to make it as easy for you as possible. Book your moving date today!