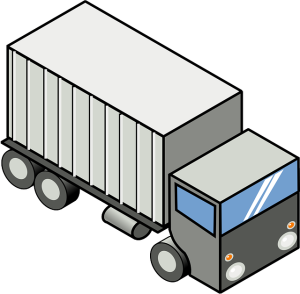 Preparing to move long distances can be more stressful than if you were planning a local move.  What will make it worse is if you are not properly prepared for long distance moving? We want to help reduce some of your stress. We do this by ensuring that your furniture and all household items arrive damage free and on time.
At Men on the Move, we are professionals at long distance moving for residents all over the state of Michigan. We've done many moves from cities like; Westland, Canton, Livonia, Plymouth and other Wayne County residential areas to cities out state.
Also, we've done moves for residents both two and from cities like; East Lansing, Kalamazoo, and Battle Creek as well. Michigan residents from Grand Rapids to Westland, have been depending on Men on the Move for all of their long distance moving for Over 25 years! You can see what they have to say here.
Let's start with the top 3 things that can add stress too long distance moving
Trying to manage your kids while moving: Kids (depending on their age) often don't understand what is going on.  Especially when you begin to pack everything up for your long distance move. It is important that you get them involved. This ensures that they are apart of the moving process from the very beginning.
Packing your entire home: Packing can be stressful. It is important to ensure that you have all of the necessary packing supplies that you will need to complete the task. If you are anti-packing or do not know how to properly pack items, we can help.
Ensuring that you have packed everything: Unlike a local move, when moving long distances, you want to eliminate the need for a second trip for forgotten items. It is important to ensure that you have packed all of your belongings.  Make sure you double and triple check the property before the mover leaves.
Of course, there are other stresses that come with moving. However, when we speak with residents who have moved long distances in Michigan, we often hear the three things above the most. We have tons of moving tips and printable documents for you to utilize to make your move as smooth as possible.
Please contact us or ask for your customized moving quote today! We will be the best interstate moving company and do everything we can to take away the stress of moving.
Long distance moving is defined as a move of over 40 miles that is within the state of Michigan. That is known as Intrastate moving (as opposed to Interstate moving which is between two states). For movers in Michigan that falls under specific regulations and guidelines.
Long Distance Moving Out Of State
Michigan is a rather large state, but we know that sometimes due to work or family matters you need to move out of state. We here at Men on the Move can help you with long distance moving out of state as well. Men on the Move has moved families from the Detroit Greater Metropolitan area to states such as Illinois, Ohio, Wisconsin, and even Florida.  In addition, we have moved people to Maryland and Kentucky as well.

When moving long distances it is important that you hire the right moving company that you can trust. Thankfully, if you hire Men on the Move, we are licensed through the MPSC, which protects your household goods through your move. Anytime you are considering a long move, you should always research the company you are hiring and make sure they are properly licensed and insured.
Moving Your Company Long Distance
Not every long distance move is going to be for your family. If you are a business owner and you need to relocate out of state or you are opening new locations out of state, you will need professional movers. By hiring a trusted mover such as Men on the Move, you can rest assured all your business furniture and assets will make it on time and unharmed.
Whether you need a residential or commercial move, hire Men on the Move! We can handle any type of long distance move you need!