Are you looking for senior citizen movers in Ann Arbor?
For senior citizens in transition living in the Ann Arbor, MI area, you're not all alone on a moving day! The task of moving may seem daunting and intimidating if you are above the age of 60. Also when you are in the process of packing up all your belongings and moving into a smaller home. Even if you have some family members willing to help you out during the move, it's best to turn to professionals. In addition, when planning a senior citizen move in Ann Arbor, Michigan hire Men on the Move.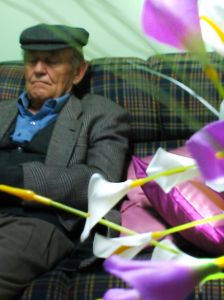 One swift scan of our positive testimonials to see our status as Angie's List award-winning moving company in Michigan and you're sure to be at ease with your decision to go with Men on the Move. Moving out is always a time-consuming period of your life, no matter your personal situation, but physically moving shouldn't be. Especially if you are a senior citizen. The most reliable movers in Ann Arbor are Men on the Move!
Qualified Movers in Ann Arbor
We provide high-quality senior citizen moving assistance in Ann Arbor, MI.  Entertainment centers, cabinets, grandfather clocks, bookshelves – items like these are not only heavy but they're also expensive and mean a lot to you sentimentally. Don't put them at risk, and don't lift a finger trying to move any of these items. Instead, hire a professional Ann Arbor moving company!
Need apartment movers? We can help you move into apartment complexes. Men on the Move have been providing courteous, outstanding service to customers for over 20 years and can handle your move if you're a senior citizen planning a move from Ann Arbor to Saline or Southgate, MI, or the other way around. Once you get in touch with us and receive a convenient moving quote from your experienced Ann Arbor Michigan movers, we will be all systems go in getting the moving process underway.
If you need a refresher on how to pack certain items safely, go ahead and read our moving tips!