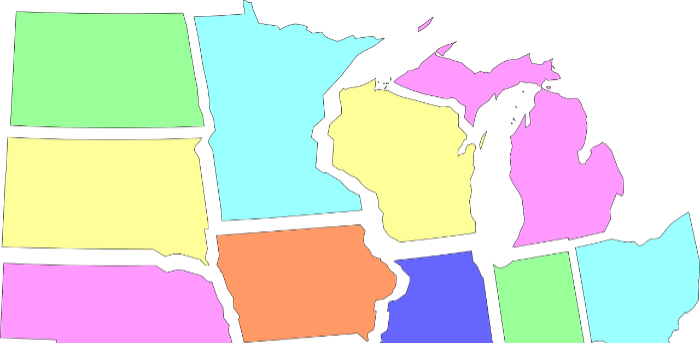 Moving out of state can be hard. Relocating to an unfamiliar place can be a challenge. In addition to packing, you have to travel long-distance. All of this can lead to a stressful situation. That is why you need to hire experienced out-of-state movers. But what to look for in an out-of-state mover? Who can you trust during a big move? Here are a few things you should be looking for.
---
5 Things to Look For In An Out-of-State Mover
Go with an Experienced Company
Although packing and loading are easy, an experienced company can make the tedious tasks of administrative work easier. In addition, veteran movers know the best roads and interstates to use while crossing state lines. Most moving companies are insured. Meaning you don't have to worry about any potential damages to your belongings.
Look for Out-of-State Movers Near You
When you are choosing a moving company, you need to look locally. After all, you will be paying an arm and leg for a non-local long-distance moving company. So, what to look for in an out-of-state mover? Location, location, and location! Local moving companies can do the same job without burning your pockets and pants.
Ask For Free Estimates
Before deciding on a mover, you should get a free estimate. After all, a long-distance move is not cheap. A free estimate will give you a price tag on your move. After you understand the cost, you can determine if you can afford the asking price and figure out what services they offer. In addition, this estimate will allow you to compare their costs to other moving companies.
Compare Estimates
Before picking a handful of out-of-state moving companies, you need to compare your estimates. After all, there is a lot of factors that can contribute. Despite the varying costs to consider, you have to think about the value of the services. The number of services can influence what company you choose. If you are going to choose a mover, you want to get the most bang for your buck.
Check For Hidden Fees
Hidden fees are the bane of a customer's existence. While you are expecting to pay can easily turn into more. These small fees can come from moving furniture onto a certain floor and hauling prices for an additional small truck. Before you confirm your out-of-state move, you should make sure you check for those additional prices.
---
Out-of-State Moving with Men On The Move
Choosing a trustworthy moving company can be hard, especially with potential scammers. All the things that you're looking for in an out-of-state mover are at Men on the Move! For decades, Men on the Move have been helping people with long-distance moves. Our experienced mover will treat your personal belongings with care. We provide out-of-states services in many locations across the United States. Ready for a free estimate?
Posted In: Interstate
Tags: interstate moving, long distance move, Long Distance Movers