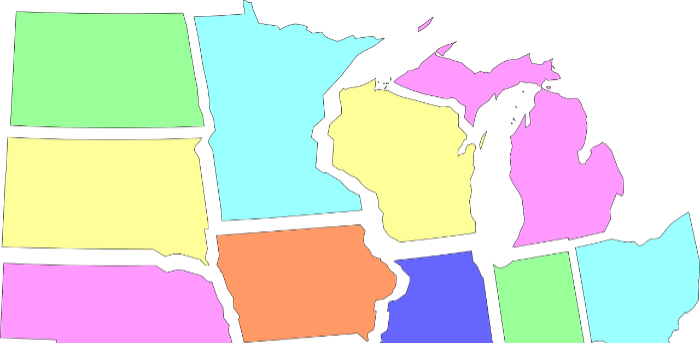 Moving out of state can be hard. Relocating to an unfamiliar place can be a challenge. In addition to packing, you have to travel long-distance. All of this can lead to a stressful situation. That is why you need to hire experienced out-of-state movers. But what to look for in an out-of-state mover? Who can you trust during a big move? Here are a few things you should be looking for.
---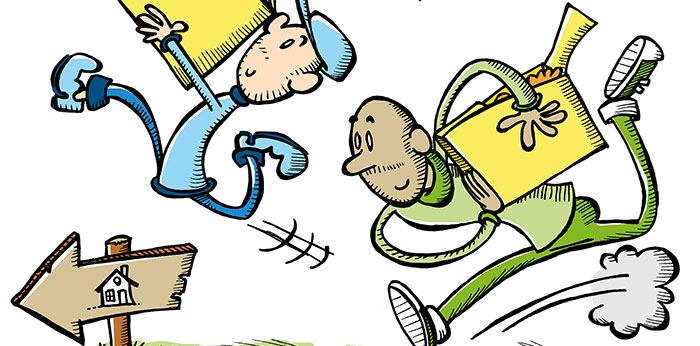 Interstate moves in the Midwest and tri-state area are available from Men on the Move! What is an interstate move you might ask? At Men on the Move, there are some different classifications of moves. Any move in the state under 40 miles is considered a local move. If you are over 40 miles it is considered a long-distance move but if it is in the same state it is also known as an intrastate move.
Now if you are moving over 40 miles away out of state, that is considered as one of the long-distance interstate moves. An example of this is if you were moving from the Metro Detroit area to the Sandusky or Cleveland area in Ohio. Of course, this is just one example but you get the point.
Tri-State Area Interstate Moves
A tri-state area is basically an area that contains up to three different states. An example of this is the Pittsburgh tri-state area which would include Pennsylvania, southern New Jersey, and northern Delaware. Here in Michigan, it would be Michigan, Ohio, and Indiana for example. Really, no matter what tri-state area you are moving to, Men on the Move can handle your move. In addition, we have moved families all over the country.
When it comes to long-distance moves we have extensive experience. Also, Men on the Move is fully insured and licensed to handle all long-distance interstate moves. To help ease the stress of moving, we have compiled some great moving tips to help. These tips can help you consider things you may not have thought of. In addition, we carry a full line of moving supplies.  Make sure to label all your boxes to make everything even easier!
If you are moving out of state, hiring the experts at Men on the Move is your best option. Finally, give them a call today at 734-744-9547 or fill out a quote today!
Long Distance Moving to Wilmington, North Carolina
The winter semester at many colleges and universities is over and graduations are underway. During this season, Men on the Move helps many young graduates move home. Long distance moving or interstate moving from Westland or Livonia are the most popular moves during this time.
Recently after completing a long distance move from Michigan to North Carolina, our Michigan movers had a chance to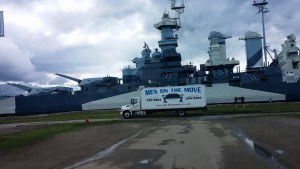 visit the USS North Carolina Battleship in Wilmington. Also, the USS North Carolina Battleship was one of the first fast battleships in World War II. The success of this ship helped to establish fast battleships as a protector of other aircraft carriers.On April 29 in 1962, the USS North Carolina because a memorial for the 10,000 people from North Carolina who died in the war. While in North Carolina, we had a chance to stop to have some fun and visit this great battleship. (Check out the photo on the left.)
Are you a recent graduate of  Michigan State University, Wayne State University, or Oakland University? Are you looking to make an interstate move from Michigan? Men on the Move is here to help you with a smooth college moving experience. Contact us today.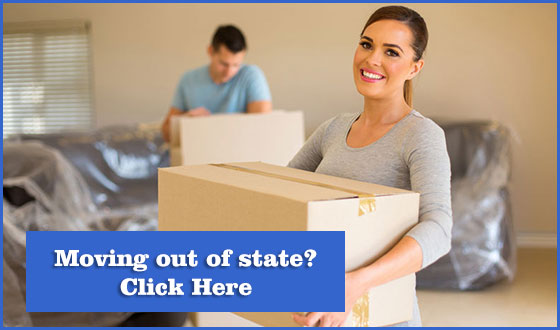 When moving long distances from Michigan, ensuring that you find the right moving company is very important. Before you hire a company to move your valuables, you want to do thorough research before making a commitment and signing any documentation.
Interstate moving is a much deeper process than Intrastate moving, simply because they will be carrying your things a much longer distance. It is very important to know whether you are dealing with a broker or an actual moving company. When dealing with a broker, make sure to ask who the company is that will be moving you, and once again, do your research.
To ease the stress of your long distance move, hire the professionals at Men on the Move. We have extensive experience at moving families across state lines and can help your whole move go super easy. No matter if you are moving to the East Coast or the West Coast we can help!
Long Distance Interstate Move
As sad as it is, there are many out there that will claim to be a reliable moving company but are just looking to take advantage of you. I would like to share some red flags and things to avoid when hiring a moving company for your intrastate move.
Do not pay for your move until you have received all of your belongings. Making a checklist as you load boxes into the truck, then checking them off after they have been brought into your new home. This can help you to ensure you have everything. If you are missing a box, do not pay until it is found because your move is not complete.
If cash is the only payment option offered to you, do not hire the company.
Do not put high valued items such as jewelry, paperwork, or account information on the truck. Keep these items with you.
Following the above step will help ensure that you have a successful long distance interstate move. In addition, hiring qualified movers such as Men on the Move is always your best option. Men on the Move have over three decades of experience and is fully licensed and insured.
Finally, for more information on interstate moving, or to get a quote contact Men on the Move today!