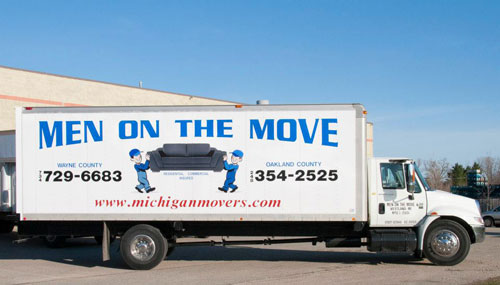 Is it that time again? That time to bug all your relatives and friends and ask who is available and who has a truck and a good back. No one likes to be a burden on their family or friends. For your next local residential moving in Michigan, go with the movers who can get the job done quickly and professionally and that is Men on the Move!
Local Residential Moving From Men on the Move
Men on the Move has decades of experience under their belts and handle each move like it was their own, with the utmost respect for all your belongings. In addition to being a full service moving company serving local and statewide moves, Men on the Move also offers packaging, loading, and unloading for our clients preferring to move themselves.
No matter where you live, Livonia, Garden City, Westland, Taylor, Canton or Northville, Michigan Movers is the right choice for your local residential movers in Michigan. Sometimes you are too busy to pack your own stuff, Men on the Move offers packaging services to help your move go as smooth as possible.
Moving from an apartment to a house, or a condo to a retirement home or moving your stuff to a storage facility, no matter what you are moving in Michigan, Men on the Move can help you. Also, for a local residential move, use our easy no hassle quote form or give us a call at 734-729-MOVE!
Finally, moving out of state or moving a business, no problem we can help! Use our out of state form here or use or commercial quote form and get moving today!