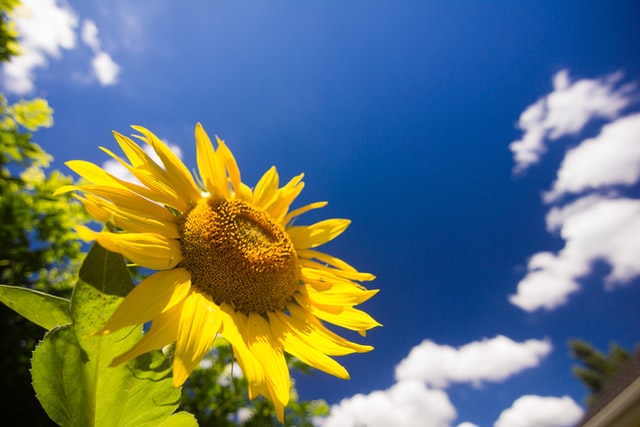 It's getting hot. The last stretch of the summer and people are experiencing the hottest part of the summer. While people are enjoying these sunny days, it is not the same when you are moving.  Moving during the Summer is difficult. Regardless of experience, people need to prepare when moving in the heat. The summer heat can lead to a lot of health risks. Too much exposure can cause sunburns and skin damage, experiencing variations of heat stroke, and lack of hydration. All of these can make moving dangerous without the proper precautions. But what do you need for summer moving? And how do you keep yourself safe? It is time for some Men on the Move moving tips!
---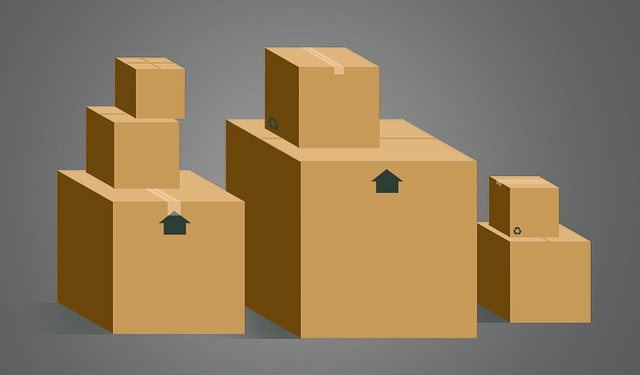 When it comes to relocating to a new place, moving can be a hassle.  There is a lot of steps that go into the moving process. The most noteworthy is packing. Before moving into your new home, you have to pack all your belongings away. Some people underestimate how important it is to pack their possessions properly. Others, who are moving for the first time, have hard time understand how they should place things into boxes. For new or experienced movers, here are a few helpful moving tips to preparing your move.
Moving Supplies
Like everything else, preparation is key. It is hard to pack things away properly when you don't have the material you need. It is like a chef without cooking supplies. But in this case, it's moving supplies. It essential to have tools to even start the moving process. Different sized moving boxes to handle smaller or larger objects in your house. Packing tape to keep your boxes shut tight. Packing paper or plastic wrap to protect your fragile items from a break during the move. Invest in bubble cushioning to protect your ceramic, glass, and porcelain. Also, don't underestimate the power of plastic sandwich bags to make sure you keep your nails and screws from being misplaced. After all, getting to your new home and finding out you can't put your bed together is stress that no one should deal with.
Packing Your Moving Boxes
Now that you have your supplies, it is time to pack! But how should you pack? More importantly, what is the best way to pack?
First of all, you have to remember to use the right sized box for the item. Use small boxes for books and other small objects. Also, try to put heavier objects in smaller boxes. Filling a large box with heavy items will make it difficult to move. Furthermore, it is important to use all your space in the box. This prevents items from shifting during the move.
Put all your fragile things together. Although it seems nerve-wracking, having specific boxes that hold your breakables makes it easier. Singling them out will make sure that your movers know they need to handle them with care. You can use packing paper and plastic wrap to make sure they are snug and protected. However, another suggestion is to use your blankets and other soft items to cushion them as well.
Label, Label, and Label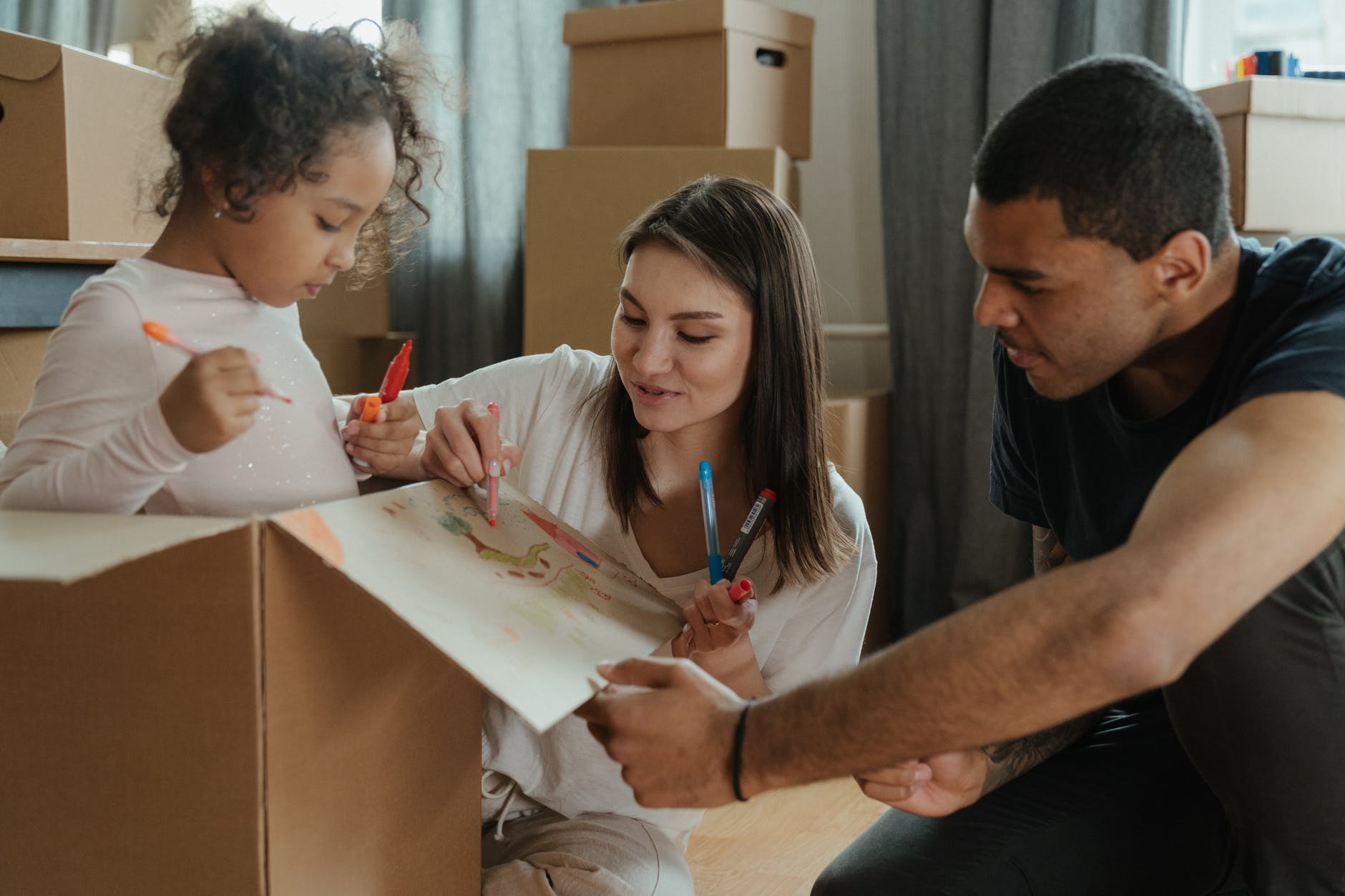 Now that your belongings are packed away, labeling them is vital. Writing down what is in the box can make sure the movers know where to put the box in your new home. In addition, you can make it clear which boxes have valuables that are breakable. This makes sure that all your boxes are handled with care while they are being loaded and unloaded.
Now that you are an expert at packing, it's time for moving day. But don't rely on any moving company, trust Men on the Move. For over 20 years, we have been helping families and companies move all across Michigan. We only hire experienced workers to make your move easier. We offer supplies to help you prepare for your move.
Want a free quote?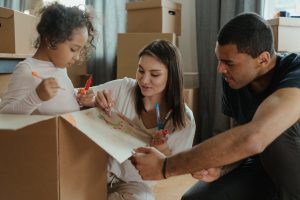 Moving can be a stressful, time-consuming, and expensive process. Costs for supplies, company labor and time, and transportation can pile up. Fortunately, we have some time saving moving tips to make your move less time-consuming and less expensive! 
Moving Tips That Are Time Saving!
Have everything packed and ready to go.
By having everything packed and ready to move, you can save some time. Make sure all of your small belongings are in boxes and all of your appliances (including the gas lines) are unhooked.
Disassemble bookshelves, dressers, and beds.
You can save some time by removing mirrors from dressers and disassembling beds and bookcases. This will make it easier for us to move you in a timely manner. 
Declutter your home and pack less to move.
By cleaning up your house and choosing what you pack, you can save money on supplies! When moving, you should only pack the necessities and important belongings. So, throw away those old magazines and free up some space for the important objects! This will save you time and money!
Use moving materials from around the house.
Most of us have cardboard boxes, bubble wrap, and tape laying around the house. You can collect what you can for your move to save some money on moving materials. The other materials you can purchase from Men On The Move for fair prices.
Hire the best moving company!
Make sure you hire an insured moving company that has experience. The more experienced the company is, the more time-efficient your move will be! Have you heard about May? Find out why May is National Moving Month.
Here at Men On The Move, we can help you save time and money on your move. Also, we have decades of experience moving customers residentially, long-distance, and out-of-state. Contact us today for a free quote and check out our tip page for more helpful information!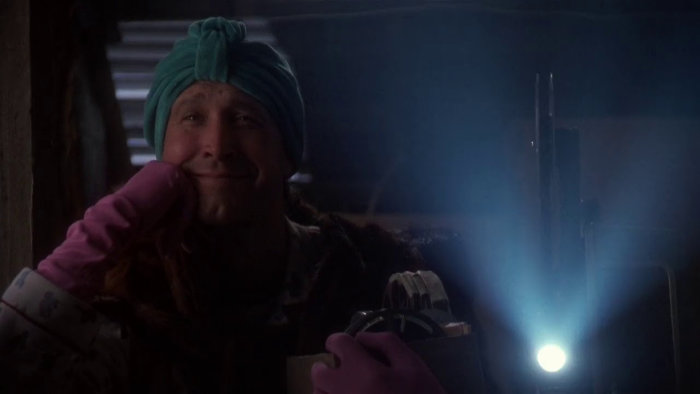 Clearing or cleaning out your attic can be a daunting task. Whether it is an attic, basement, or garage, we all have those boxes upon boxes of holiday decorations to get to.  Sometimes, while you are pulling out decorations, you realize you have collected quite a bit of clutter over the years. Also, there might be big items such as old furniture, freezers, appliances, and other items too big to move on your own.
That is where Men on the Move comes in. Just like we stated last month, sometimes we get hired just to move one room or just a few items and we are always glad to help. If you have large items that need to be moved or placed into storage Men on the Move can help!
Large Attic or Basement Items
The first step to cleaning out your space is to move loose items into boxes. Having a big supply of moving boxes on hand will help. Next, make sure to throw out or sell the items you no longer want. Sites like eBay are great for selling old collectibles or clothes. When everything is boxed up and organized time to give Men on the Move a call (734-744-9547)! Once you schedule your moving day, we can come and move all the unwanted items either to the storage, a new home or to a donation center, your call.
You will feel great once your area is cleaned out and looking good again. Sure it is hard letting go of baby clothes, but if your kids are in college, we think it is time to let go. Other areas we have helped in, is when a loved one has passed away. Clearing out a loved one's house can be a huge endeavor for people. By hiring Men on the Move we can move all the big items out right away for you.
Finally, these are just some of the examples of how Men on the Move can help you for holiday cleaning of a storage area to spring cleaning out old furniture, contact us today!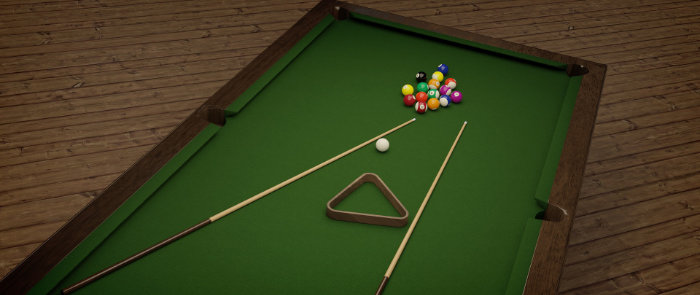 Not all moving jobs require moving everything in the whole house. Sometimes you may just need a couple of heavy items moved or some items just moved to a new floor. We here at Men on the Move have done some unique moves throughout the years.  Of course, we also provide people with the best moving services around, apply for a quote today.  In addition, we provide commercial moving services as well.
Unique Moving Jobs Throughout The Years
One area you might not think of hiring a moving company might be packing up your yard or patio.  For example, say you just bought brand new patio furniture set from Sunny's Pools & More and you want to move it to a new house or gift it to a friend. We have clients that hired us just to move their outdoor firepits and even hot tubs. Also, we can move patio umbrellas and other large yard items as well.
Recently we had a customer hire us to move a bathroom vanity from a garage too and upstairs bathroom in Canton. Ironically, we were contacted through Facebook to do the exact same job at another house. If you are having your game room remodeled and need to have all the items moved out we are the ones for you! We have moved items such as:
Pool Tables
Bars
Foosball Tables
Full-Size Arcade Cabinets
And Much More!
Attics can become a storage area for useless stuff over the years. Hire Men on the Move to move all those large unwanted items from your attic. These are just of the few unique items we have moved over the years. Contact us today for a quote on moving just about anything. We can move it quick and easy for a reasonable price, call today at (734) 744-9547!
If you have kids, I'm sure you have dealt with the stress of the back to school fiasco. But, what about the hassle of having to move with young children during the school year?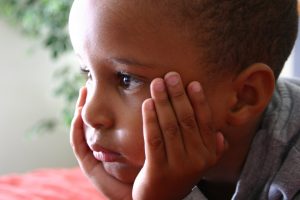 Unfortunately, not all moves are planned. Sometimes we have to hire an emergency moving service due to evictions, family emergencies, or other surprise situations. When short notice moves take place, your children may have to switch schools depending on whether you are moving locally or long distance. As a parent, it is important to be by your child's side and support them throughout the moving process. Moving away from friends or even just moving from an environment that they have grown used to can be hard for children regardless of their age. So as a parent, how do you help your child with moving during the school year?
Tips for moving with children during the school year:
Understand that your child will have feelings. Although the move may be easy for you, understand that your child may be angry, upset, or act out due to the move. Chances are they will blame you. Be there for your child and let them know that you understand them. Changing schools is stressful enough, addressing their anxiety instead of ignoring it will help them through the transition process.
Be there for your child. Do not get caught up in the hassle of moving so much that you "forget" about your child. It is important to continue to talk to them and let them know that you are there. Keep them involved in the moving process and make them feel included. It may help develop an excitement towards that move.
Explain to them about making a good impression. Let them know that this is a chance to start over if they choose. If they were having a hard time at their old school, maybe they are looking forward to making a new and better impression. This is a time to make new friends, create new relationships, and make the first impression that they may have wished they had made in the past.
Every child will handle moving during the school year differently. Some will be thrilled, while others may struggle. We have many printable moving tips for parents that can help with various aspects of moving. For more information, or if you need to schedule a short notice move, contact us today!