Hiring the best moving company in Michigan may be a goal for your upcoming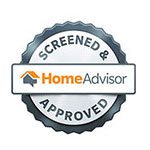 move. If so, Men on the Move is the best option for high quality moving services. There are many things that set Men on the Move aside from other local or long distance moving companies in the state. For example, Two Men and a Truck are franchises, most with far less experience than Men on the Move.
When you think of a moving company arriving at your home, what do you picture? Probably two men and a truck pulling into your driveway, loading up your current home, driving to your new home, then unloading all of the boxes into your new home. Yes, that may be the gist of it, but Men on the Move is more experienced and has more flexibility when transporting your belongings from one location to the other. We are a full-service, non franchised moving company that takes pride in serving you.


Benefits to Hiring Non-Franchised Moving Company: Men on the Move
There are many benefits to hiring Men on the Move, a locally owned non-franchised moving company in Michigan,  as your professional moving company. Michigan residents move for many reasons and most are in-state moves. Regardless of why you are planning to move, there are many benefits of hiring Men on the Move. Here are just a few concerns we hear from customers and how we respond:
"I am a senior citizen, so there isn't much I can do myself."- We take pride in helping senior citizens with long distance or local moves in Michigan. Our professional movers can help from beginning to end, ensuring a smooth move. We also offer senior citizen moving discounts Monday- Thursday
"I need to move now!"-  We currently have seven newer trucks available for local or long distance moves. More often than not, we will have a truck available for emergency moves in Michigan.
"I am moving out of state"- As long as your move is 400 miles or less, we can offer next-day service. The same two men and a truck who pick up your belongings will be the same two men driving the truck to deliver your belongings to your new home.
Of course, these are not the only concerns we hear when residents are planning on moving. Each move has its different needs and preferences. Based on your moving needs we will offer the best moving service from beginning to end. Get one of the best moving quotes today.
Contact our moving professionals today for more information on your specific move.