Where do you start?
Many people searching for a vibrant or unique city to live in often find themselves relocating to Plymouth, MI. There are many reasons Plymouth is becoming home to new residents. Superior school systems, outstanding public safety, and low crime rates drive families to purchase their new home in Plymouth, Michigan.
If you have decided that you going to move to Plymouth, Michigan it is time to start preparing for your move. There are many things that need to be done when moving not only to Plymouth, but anywhere in Michigan. Some of those include:
Packing Belongings
Hiring a professional moving company that services Plymouth, MI
Enrolling children in their new school
Changing your address on your license and with the post office
Who can help you when relocating to Plymouth, MI?
Sometimes we have family or friends that are able to help with moving. Other times, there are cases where no help is available. Men on the Move is available to help with your move to Plymouth if needed. Our professional movers specialize in many areas including:
Short notice moves to Plymouth
Senior citizen moving
Long distance relocation
Single family relocation
Plymouth is a beautiful city, and our professional movers are ready to help make your move easy. If you plan on hiring a professional moving company, be sure do your research and hire a high quality, trusted moving company. Servicing Michigan residents for over 20 years, Men on the Move can ensure a satisfying hassle free move.
For more information on a local moving in Plymouth, MI contact our moving professionals today. We will help you schedule your move and help answer any questions you may have on preparing for your moving day. Contact us today!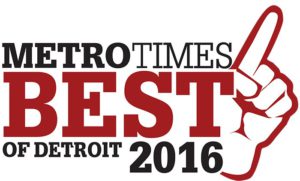 Tips for Moving Your Closet
Moving day is fast arriving. We all have odds and ends that we have to pack up when we move, but what can be more intimidating than the dreaded closet. This process used to be terrible and tedious, which is why we want to help. We've found tips and trick from around the web that will help you make your next move easy breezy.
First things first: The purge
Why make your move any harder than you have to? No sense in bringing clothes that you don't wear anymore. Go through your closet, see what needs to be given away, and get rid of it. It will make your move easier, and help you make room in your new closet. (First, try selling these items you don't want. This might give you some extra cash for your move.)
Things that are hung up
This is the worst one to deal with. Taking the clothes off the hangers, packing them up, then having to put them back on the hangers. in your new place? Not anymore! Take a large garbage bag and while your clothes are hanging uptake the bag and pull the bag up around the clothes and secure it at the hanger. There ya go!
Dressers
We've seen some really good tips and tricks online, and this one takes the cake. Dressers drawers can be taken out and wrapped in movers plastic wraps. A little different, we know.
This is going to save you time and energy.
Tiny trinkets and decorations
We recommend wrapping these up nice and tight in similar boxes. You can use extra linens, sheets, and such to save space and keep your items safe.
Picking the right moving company:
Making sure the moving company you pick is as important as the move itself. Don't waste your time with movers who don't have experience. We here at men on the move can help! Click here for a free quote on your next move!
When everything's said and done:
Clean your closet. Wash it down with a sponge and soapy water. These are the areas that seldom get cleaned enough. So take advantage of this.
Also, remember if you need a professional moving service, then let us help! Click here for a free quote on your next move
Men on the Move is proud to announce that we have been selected as Business of the Month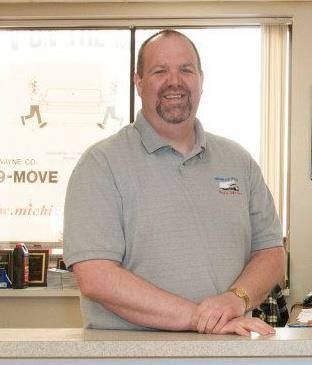 for the month of February by State Representative Robert Kosowski. State Representative Kosowski is elect of District 16 (Westland). He said that our owner "Gary Bulson is well deserving of our monthly award and is always helping out the community."
We are thrilled to receive this honor. Also, we will continue to put our best effort forward to serve Westland and our new community in Livonia. This also would not be possible without the help of the Men on the Move employees. Most of our employees have been around for years standing right by Gary Bulson serving the community.
Business of Month
Men on The Move will also like to thank the Westland Chamber of Commerce for congratulating Men on The Move on their Facebook page and sharing these kind words, " Gary somehow finds time to serve on our Board of Directors, the Wayne/Westland Salvation Army Advisory board, is active with the Westland and Michigan Jaycees and a member of the Westland Rotary Club. A big guy with a big heart!!"
Thank you for your recognition Representative Robert Kosowski and we will look forward to serving the communities of Westland and Livonia for years to come. Finally, request a quote today and see why Men on the Move is the business of the month!
P.S. Men on the Move has finished moving to Livonia. Our new address is 12400 Merriman Rd. Livonia, Mi 48150. Come visit us!
When preparing to move out of an apartment in Michigan we recommend giving yourself 6-8 weeks. Giving yourself enough time will reduce stress levels that come with apartment moving, and ensure that everything is prepared for your first day in your new home. If you do not have that much time, its okay, use this information as a guide for apartment moving in Michigan.
6-8 Weeks Prior to Apartment Moving
Begin your apartment moving preparation by creating a moving journal where you will keep notes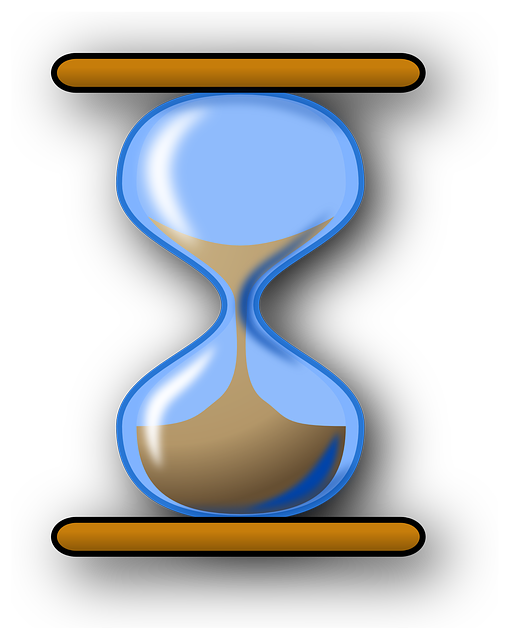 or important information during your moving process. This is the time in which you will want to decide if you will be moving or hiring a professional moving company in Michigan. Plan your moving budget, if you are moving long distance, moving intrastate, or even moving interstate, and will be shipping items prior to moving, be sure to incorporate that into your Michigan moving budget.
Check with your apartment landlord to see how much notice is required before moving, also check with your new landlord to see any restrictions the complex may have on moving into a new apartment. Look into new school districts, begin the change of address process, and make a list of who you need to notify about your move.
Begin planning how you will arrange the furniture in your new home, this will help if you need to downsize prior to your move. Also, start gathering moving boxes or moving supplies.
4-5 Weeks Before Moving
Remember that moving companies typically charge based on weight and distance. Use your last 4-5 weeks prior to a Michigan Move to use some of your food, detergents, or other items that you routinely purchase from the store. If you have valuable items that you wish to not have on the moving truck, plan what you will be transporting or shipping. Begin packing your items and continue to make address changes if necessary.
2-3 Weeks Prior to Your Move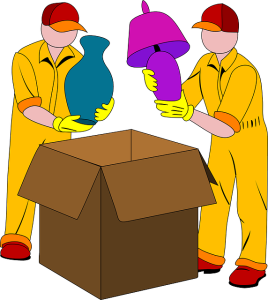 Contact your hired moving company to make sure they do not have restrictions on what they can move. Look over your lease and see what types of cleaning or maintenance you must do on your current apartment to ensure that you receive your security deposit back if applicable.
Call your utility companies and schedule a day to have your utilities transferred to your new residence. This will ensure that everything is livable the day of your move and ready for you the first night in your new home.
The Week of your Apartment Moving
Take time to confirm all scheduled appointments, meetings, or child care arrangements. Be sure to include a follow-up call to your moving company to ensure that there are no changes and everything is still on schedule.
Double check that everything around your apartment is ready for your move out inspection. Have a box of cleaning supplies handy in case you need to touch up or realize you missed something. Also, ensure that you keep a priority box out and accessible so that you have what you need for your first night in your new home.
Moving Day
If you have any last minute packing to do, do it. Be sure to do a walk-through of your apartment, turning off lights to rooms you have completed your walkthrough in. Also, turn off your thermostat and any appliances that need to stay in your apartment.
Before the moving truck leaves your apartment to ensure that they have your cell phone number and you have yours to keep contact in case something happens during transit.
When you arrive at your new home directly the movers in which room each box or item goes so that it is easier to unpack and set up your new home.
For more information be sure to check out our printable PDFs on moving tips for Michigan residents. Allow us to give you a quote for your residential apartment move in Michigan today.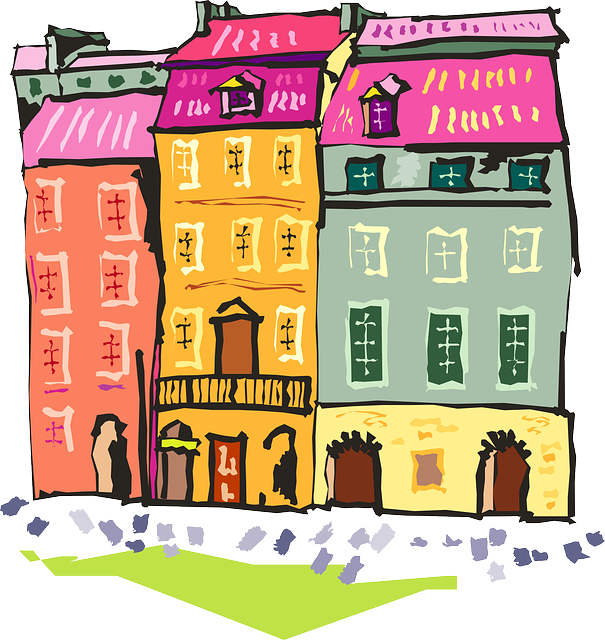 Moving can be a large project. Moving with children can add to your moving stress because your child's entire routine is disrupted. Learn how to make this transition for your children as easy as possible by following the tips below.
The best way to prepare your child for an upcoming move is to communicate and keep them involved. Let them know that the family is relocating and that everything is going to be alright. Children trust parents and depend on them to keep them in a loop with what is going on. If you are unable to take the children with you while searching, show them photos of homes. This will keep them involved throughout the entire process.
Long Distance Moving With Children
If you are moving a ways from your current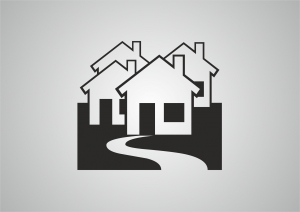 location, you may have to switch schools or doctors for your children as well. Speak with your child's current pediatrician to see if they have any recommendations to help with the process. You will want to ensure that you have enrolled your child in their new school. Do this prior to the move so that they do not have to miss much school.
When you bring your children to the new house, it is best that you have their room set up. Your child will experience feelings of loss by moving into an unfamiliar environment. Having their room set up when they get there, will help your child to relax and feel comfortable in their new environment.
To help you and your child adjust to your new environment, give your child a tour of the neighborhood including their new school and doctor's office. If you have not already, make sure to secure their new daycare as well.
The trusted movers at Men on The Move in Michigan are committed to helping you make your move as nonstressful as possible. To make your move easy, we offer free quotes and moving supplies. Hire Men on The Move for your next move, because we are licensed, insured, open 7 days a week, and offer long distance moves. So contact us today.
Click here for more moving tips.
Now that the kids have begun moving back to college and some have even moved out for good, you may be thinking about downsizing your home.Why do you need all the extra space for just you or you and your spouse? Downsizing your Michigan home may relieve financial struggle as well as decrease maintenance in or around your home.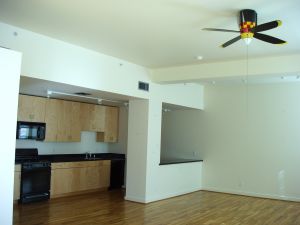 So, how do you start preparing yourself to downsize? What are you going to do with all of your stuff? The one thing we always tell clients who are looking to downsize is before you move, pretend that everything you own, has disappeared. Imagine standing in your new, smaller home, apartment, or condo and making a list of what needs to be replaced.
Downsizing Your Home Tips
As you go down that list, put a neon sticky not on the items. So, your list may start with a bed, your appliances if needed, a couch, TV, table, and so on. It is always a good idea to know the measurements of your new place and your current furniture so you know if it will fit just right.
With all of the items that you have not marked, get rid of them. Of course, you may want to keep some small decor items, but keep it simple. Sell, donate, or throw away what you have not marked. Many people will try to move items that they haven't marked as a necessity to try and get rid of them later. Try to do this step before you move, not only will it reduce your moving cost, but 9/10 times an item enters your new home you will "find a spot for it" even though it is not needed.
Parting with your belongings is hard. Many people carry items that have sentimental value, or other items they just can't seem to let go. Find a climate controlled storage facility where you can store the items so they do not have to enter your home. Downsizing can be a challenge especially if you are coming from a very large home.
Finally, contact Men on the Move today for more tips, or to get a free residential moving quote today!