Now that the kids have begun moving back to college and some have even moved out for good, you may be thinking about downsizing your home.Why do you need all the extra space for just you or you and your spouse? Downsizing your Michigan home may relieve financial struggle as well as decrease maintenance in or around your home.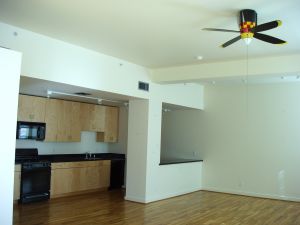 So, how do you start preparing yourself to downsize? What are you going to do with all of your stuff? The one thing we always tell clients who are looking to downsize is before you move, pretend that everything you own, has disappeared. Imagine standing in your new, smaller home, apartment, or condo and making a list of what needs to be replaced.
Downsizing Your Home Tips
As you go down that list, put a neon sticky not on the items. So, your list may start with a bed, your appliances if needed, a couch, TV, table, and so on. It is always a good idea to know the measurements of your new place and your current furniture so you know if it will fit just right.
With all of the items that you have not marked, get rid of them. Of course, you may want to keep some small decor items, but keep it simple. Sell, donate, or throw away what you have not marked. Many people will try to move items that they haven't marked as a necessity to try and get rid of them later. Try to do this step before you move, not only will it reduce your moving cost, but 9/10 times an item enters your new home you will "find a spot for it" even though it is not needed.
Parting with your belongings is hard. Many people carry items that have sentimental value, or other items they just can't seem to let go. Find a climate controlled storage facility where you can store the items so they do not have to enter your home. Downsizing can be a challenge especially if you are coming from a very large home.
Finally, contact Men on the Move today for more tips, or to get a free residential moving quote today!
Posted In: Michigan, Michigan Movers, Movers in Michigan, Oakland County Moving, packing boxes, Real Estate, relocation
Tags: apartment moving, college moving, condo, downsizing, free quote, loft, Men on the Move, mocing professionals, moving in michigan, Professional Michigan Movers, senior moving