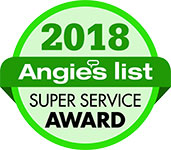 Men on the Move earned the esteemed 2018 Angie's List Super Service Award! This award reflects the company's consistently high level of customer service.
Men on the Move has earned the service industry's coveted Angie's List Super Service Award, reflecting an exemplary year of service provided to members of the local services marketplace and consumer review site in 2018.
We feel truly honored to receive this award for the 7th year in a row. I am very proud of my employees for always putting their best foot forward. Especially when relocating customers in Canton, Westland, or Livonia, Michigan.
Angie's List Super Service
"Only about 5 percent of the Moving and Storage companies in Michigan have performed so consistently well enough to earn our Super Service Award," said Angie's List Founder Angie Hicks. "It's a really high standard." Angie's List Super Service Award 2018 winners have met strict eligibility requirements. This includes an "A" rating in overall grade, recent grade, and review period grade. The company must be in good standing with Angie's List, pass a background check and abide by Angie's List operational guidelines.
Service company ratings are updated daily on Angie's List. Companies are graded on an A through F scale in areas ranging from price to professionalism to punctuality. We are proud of our super service award and strive to provide the best service we can. In addition to this award, we also have an outstanding rating in the Better Business Bureau. Finally, request a quote today and see why Men on the Move is one of the best moving companies around.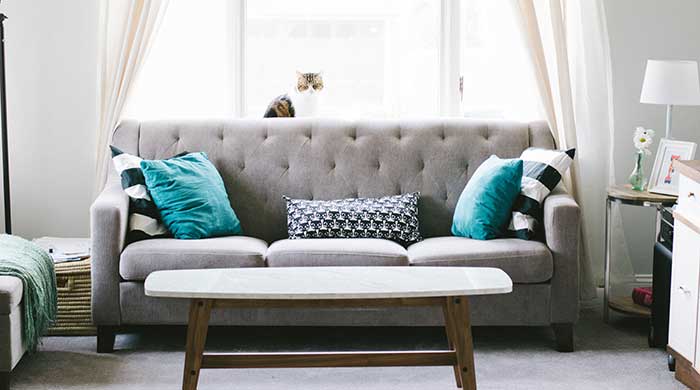 Furniture moving is always a headache no matter which way you look at it. Big heavy couches or love seats can be tricky moving out of a narrow doorway or down flights of stairs. Also, loading them into a truck can present challenges as well. Hiring professional furniture movers in the Farmington Hills area can also be a little tricky.  That is where the professionals at Men on the Move come in.
Furniture Moving Help From Men on the Move
When you purchase new furniture and you would like to store your old furniture for a family member there are options. First, you have to decide where you are going to store the furniture. Why not at Men on the Move! They have storage areas for all your furniture at great prices. Of course, you can move the furniture directly to a friends house in Farmington Hills or other cities.  But you do not want to be a burden on your friends.
After you decide where to store your furniture, it is time to move it. Again you can beg friends to come to help you or just try and do ti your self. Why bother with that back-breaking labor, just hire Men on the Move. The whole process is really simple. Contact Men on the Move, they will send you a quote once agreed upon, they do the rest. A piece of cake! It does no matter if you live on a third-floor apartment downtown, Men on the Move can handle it.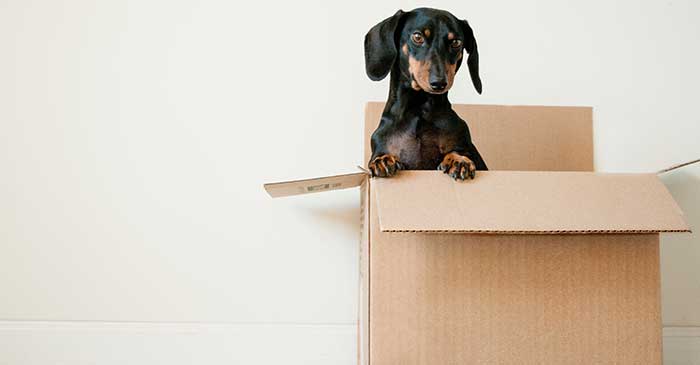 To recap, if you have big heavy furniture that you personally do not want to move you should hire Men on the Move. We will take all the trouble out of moving furniture for you. Finally, give us a call today at 734-744-9547 or if in Ann Arbor call 734-913-9966.  We are an insured and licensed mover here to help you!
Are you considering moving to Michigan? With a diverse population of just under 10 million, the "Great Lakes State" has so much to offer. From cool landscapes to affordable housing–the possibilities are endless. And there's more. Recent reports show that jobs for workers are paying better now in Michigan. In the last few months, more new jobs have been added so people in states like; Ohio and Indiana may be looking at moving to Michigan.
Upon any long distance move, it's always good to do some research about the state. Here are a few things to take into consideration before moving to Michigan.
Things to Know Before Moving to Michigan
The first thing most people think of when they think of Michigan is the mitten.  Also, Michigan is known for is that it is split up into two different parts: the upper peninsula (UP) and the lower peninsula (LP). The upper peninsula is famous for its natural beauty, sparse population and Lake Superior. The lower peninsula is famous for being surrounded by the Great Lakes, watersports and of course;  the motor city.



Another perk about moving to Michigan is for the sports. Both college-level and professional-level sports are pretty huge in the state of Michigan and the University of Michigan is known as one of the most highly regarded public universities in the country. Michigan is home of the Detroit Lions, Tigers, Pistons and Red Wings! No matter where you are; in the city or in the suburbs of Detroit, you have a team to root for.
Lastly, Michigan has incredible offers on homes. Since our state's population has leveled off over the past few years, the prices of homes have become lower and affordable. This has presented better opportunities for people looking to move in and get settled in our great state.
Moving to Michigan?
Are you planning on moving to Michigan any time in the near future? Men on the Move is known for great service and offers affordable prices. We will make sure your moving experience a smooth one. So, what are you waiting for? Give us a call or fill out our free quote form today! We look forward to hearing from you very soon and cannot wait to do your interstate long distant move to Michigan.
Grand Rapids Michigan is a booming and thriving city with a huge beer scene (voted Beer City USA), a hot real estate market, and a thriving local shops and restaurant scene. Also, Grand Rapids is the second largest city in Michigan and the largest city on the Westside of Michigan. The population of Grand Rapids has been steadily increasing and because of that GR has one of the hottest real estate markets in the country. With the building of the "Medical Mile", over a dozen colleges, and events like Art Prize, Grand Rapids has a lot to offer. GR is the perfect city for young professionals, college kids, or someone looking for a cool city to live in.
Fun Things To Do in Grand Rapids
With local places like Founders Brewing Co., the Frederik Meijer Gardens, Van Andel Arena, and The John Ball Zoo there is plenty to do in the city. In addition,  Grand Rapids is a walkable and bikeable city that has bike lanes, a large farmer's market, local soccer team, and thriving brewing and distillery scene. The Heritage Hill Historic District boasts many beautiful turns of the century homes and even hosts Meyer May House, a work of Frank Lloyd Wright. If you're looking for more presidential things to do, the Gerald R. Ford Museum and childhood home are nestled into the city as well. There are so many things to do in Grand Rapids, you almost don't have enough time in the day!
Moving To Grand Rapids
If you're moving to Grand Rapids make sure you hire a professional. Moving from Metro Detroit to Grand Rapids is a long distance move or intrastate move. When moving long distances (over 40 miles), you need to have a moving company that is certified and able to do intrastate moves.
If you're moving from Detroit to Grand Rapids hire a moving company that can make the long-distance move easy. We here at Men on the Move will make as efficient and stress-free as possible. Finally, we offer moving supplies, moving checklists, and can give you a quote for your next move.
Are you thinking about moving in or around Ann Arbor, Michigan? There are many reasons why families are choosing to move into Ann Arbor or surrounding cities, such as Ypsilanti, Saline, or Dexter, MI. Washtenaw County brings a combination of nightlife, campus life, and a historic downtown into one beautiful city. Also, When it comes to moving into or around Ann Arbor, let the moving professionals at Men on the Move take care of the physical labor!
Finding A Moving Company When Moving In or Around Ann Arbor, Michigan
Nobody likes the hard  labor associated with moving. Furthermore, whether you're preparing to move on campus at the University of Michigan, Ann Arbor or are just ready for a new scenery, we are here. Men on the Move has been moving families, students, and senior citizens in and around Ann Arbor for over 20 years. Get started preparing your Ann Arbor move with Men on the Move of Ann Arbor today.
Where to start…
1. Get a Quote: Click here to get a quote on your professional move in or around the Ann Arbor area.
2. Plan Moving: Take care of the necessities that come along with moving your family. Check out our moving planning tips.
3.Let our professional movers do the work.
4. Recycle Boxes: Check out our Pinterest for great recycling ideas!
When searching for a professional moving company around the Ann Arbor area Men on the Move has you covered from start to finish. From planning your Ann Arbor move to what to do with all of your extra boxes, we have your back!
 Men on the Move
6544 Jackson Rd
Ann Arbor, MI 48103
Finally, don't get caught up in moving scams. Be sure to check the credentials of any potential hire of a moving company. All moving companies should be licensed and insured for the protection of your belongings and money.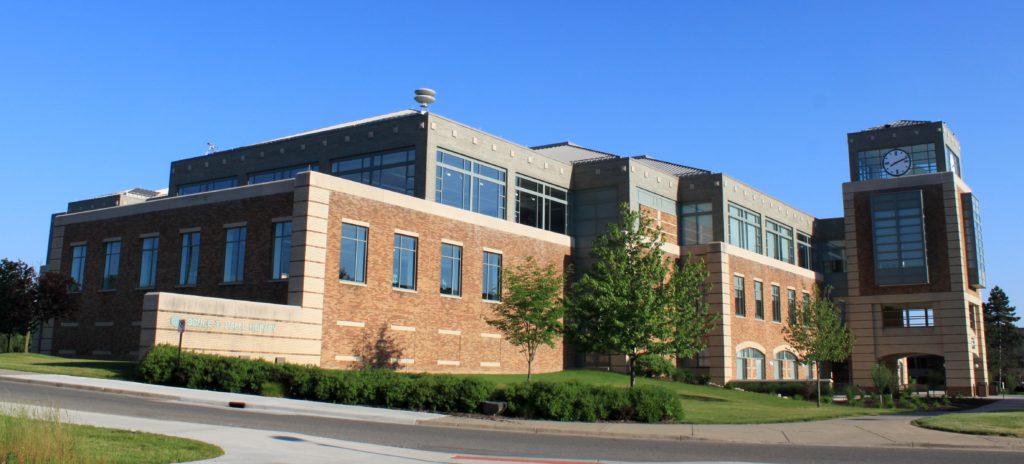 Ypsilanti is the home of Eastern Michigan University, founded in 1849. Eastern Michigan is a public university and one of the great reasons to move to Ypsilanti.  Ypsilanti is located just 6 miles east of Ann Arbor, and housing prices are much more reasonable. When you are looking for a moving company Ypsilanti, the first company you call should be Men on the Move. At Men on the Move, we service all of Ypsilanti and the Ann Arbor area providing quick and professional moving services.
There are many benefits to moving to Ypsilanti, the first is the events. There is always something happening there, such as farmers markets, art shows, air shows and more. Another great feature of Ypsilanti is all the various parks the city offers. Riverside Park, is a large attraction that runs along the Huron River. Along with the parks, another great attraction is the food. Diners and restaurants of all types are in Ypsilanti,  from salads to classic barbecue, every appetite is covered here.
Of course like any city, the people and the community is what makes Ypsilanti great. With an affordable housing market, it has become home to a rather large creative community, with art galleries, coffee houses and rustic beer pubs, people of all type feel at home.
Moving Company Ypsilanti – The Professionals At Men on the Move
One of the major benefits of moving to Ypsilanti is the location and the price. What we mean by this is if you love the atmosphere and culture of Ann Arbor but you do not want the high cost of living then Ypsilanti is a perfect choice. You can buy and move into a much more reasonably priced home in Ypsilanti and have a small commute to Ann Arbor for work and play. Of course, Ypsilanti offers many great things as well as stated above. But with being so close to Ann Arbor you can enjoy the best of both worlds.
When searching for the most reliable moving company in Ypsilanti, you should look no further than Men on the Move. We can help you move to a new home or apartment in Ypsilanti or Ann Arbor. Every fall there is an influx of students moving to the area, why not hire professional movers to move you in. Leaving you time to worry more about the important things such as partying, er I mean studying.
Whether you are becoming an Eastern Eagle or just moving to the city of work, let Men on the Move do all the heavy lifting. With a professional insured moving company that is Men on the Move, you can rest assured your belongings will be moved with care and respect.
Hire Men on the Move for your Moving Company Ypsilanti
No matter if you are moving to Ypsilanti, Ann Arbor or Saline, Men on the move can make your move a quick and painless one with no hassle. Moving company Ypsilanti or Ann Arbor, Men on the Move is the best option. We are experienced and insured moving company with decades of pleased customers to prove it. Give us a call today at (734) 913-9966 or use our easy residential quote form and we will respond with a fair and reasonable quote on moving you into your new home. When moving to Ypsilanti the clear choice is Men on the Move, the best moving company around!

If you are looking to install great looking cabinets in your new home in Ypsilanti, Michigan, contact Arkansas Wood Doors. Their ready-to-assemble (RTA) cabinets are high quality and easy to assemble. They will give your kitchen or bathroom that professional quality looks you always wanted!