Now that the kids have begun moving back to college and some have even moved out for good, you may be thinking about downsizing your home.Why do you need all the extra space for just you or you and your spouse? Downsizing your Michigan home may relieve financial struggle as well as decrease maintenance in or around your home.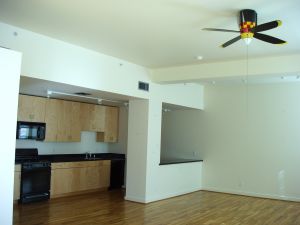 So, how do you start preparing yourself to downsize? What are you going to do with all of your stuff? The one thing we always tell clients who are looking to downsize is before you move, pretend that everything you own, has disappeared. Imagine standing in your new, smaller home, apartment, or condo and making a list of what needs to be replaced.
Downsizing Your Home Tips
As you go down that list, put a neon sticky not on the items. So, your list may start with a bed, your appliances if needed, a couch, TV, table, and so on. It is always a good idea to know the measurements of your new place and your current furniture so you know if it will fit just right.
With all of the items that you have not marked, get rid of them. Of course, you may want to keep some small decor items, but keep it simple. Sell, donate, or throw away what you have not marked. Many people will try to move items that they haven't marked as a necessity to try and get rid of them later. Try to do this step before you move, not only will it reduce your moving cost, but 9/10 times an item enters your new home you will "find a spot for it" even though it is not needed.
Parting with your belongings is hard. Many people carry items that have sentimental value, or other items they just can't seem to let go. Find a climate controlled storage facility where you can store the items so they do not have to enter your home. Downsizing can be a challenge especially if you are coming from a very large home.
Finally, contact Men on the Move today for more tips, or to get a free residential moving quote today!
We are moving all over Southeast Michigan! And our customers, friends, and hopefully soon to be customers are seeing us! We have been doing a contest the past couple weeks; find us, take a picture and tag us on Facebook  each week to be entered for a $50.00 gas card! Moving people all over Michigan and to other states has been a great advantage for all of us!
Update Contest Has Ended.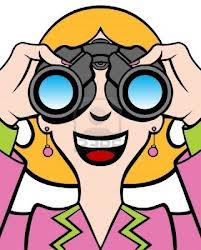 Our last winner for taking a picture of our moving trucks is from South Lyon Michigan, though she saw our truck moving in Westland. We want to thank Sandy from South Lyon and the great city's near her like New Hudson. We have been moving people all around the area of our Great Lakes. Last week we were in Commerce Twp. Michigan moving a customer to New Hudson (Lyon Twp). When you don't live or work in the not so far cities that surround you here in Michigan you don't always realize what this great state has to offer. While we were in New Hudson our customers were telling us how great their realtor was and what they are excited for around their new home. Just a bit away from the city with lots of trees and golf greens, that's what they are looking forward to.
Whether you like city life like Royal Oak, Ann Arbor, Downtown Detroit, or prefer small towns like Milford, Commerce, South Lyon or Plymouth Michigan. We are moving customers all over, customers are finding us, snapping pictures, and we are enjoying the ride! If you have any questions about where, how or what your moving CALL MEN ON THE MOVE TODAY at (734) 744-9547 or get a free quote!!! We will make this the easiest, safe and great experience move you've ever had!
Westland Award Program Honors the Achievement
WESTLAND May 17, 2013 — Men On the Move has been selected for the 2013 Best of Westland Award in the Moving Services category by the Westland Award Program.
Each year, the Westland Award Program identifies companies that we believe have achieved exceptional marketing success in their local community and business category. These are local companies that enhance the positive image of small business through service to their customers and our community. These exceptional companies help make the Westland area a great place to live, work and play.
Various sources of information were gathered and analyzed to choose the winners in each category. The 2013 Westland Award Program focuses on quality, not quantity. Winners are determined based on the information gathered both internally by the Westland Award Program and data provided by third parties.
About Westland Award Program
The Westland Award Program is an annual awards program honoring the achievements and accomplishments of local businesses throughout the Westland area. Recognition is given to those companies that have shown the ability to use their best practices and implemented programs to generate competitive advantages and long-term value.
The Westland Award Program was established to recognize the best of local businesses in our community. Our organization works exclusively with local business owners, trade groups, professional associations and other business advertising and marketing groups. Our mission is to recognize the small business community's contributions to the U.S. economy.
SOURCE: Westland Award Program

Updated 2-5-2016
Here at Men on the Move, we can provide personalized and cost-effective moving service for any local move in the Metropolitan Detroit area including Ann Arbor, Plymouth, Troy, Wyandotte, and surrounding areas. Also, whether you are moving closer to your workplace or downtown for some fun be assured your move is in good hands with Men on the Move. When you move locally with Men on the Move, you will receive affordable moving services, with attention to detail. In addition, our goal is to be there on-time and provide you with great customer satisfaction.
Local Moving to Ann Arbor or Plymouth
When moving to or from Plymouth, Michigan, you will need to find movers in Plymouth, Michigan. At Men on the Move, we have been servicing the Plymouth and Ann Arbor. We serve these areas for over 25 years and we are very familiar with the area. Why bother with movers that have no idea where they are headed, when you can have experienced trustworthy movers of Men on the Move! Moving to Plymouth is a great idea, Plymouth is in the top five of Michigan's healthiest housing market. There is never been a better time to move to Plymouth.
We based our pricing on an hourly rate and are licensed and insured. In many cases, we can provide you with same day or next day service if needed. Give us a call today at (734) 744-9547 or use one of easy to use quote forms to get a quote on your next move. Finally, the next time someone asks you "Who's your mover?" just tell them I use Men on the Move.
             I was reading this blog the other day and thought the info in it was spot on so I wanted to share it with my customers as well.
                                                                                                                                 Enjoy Gary
Moving preparation is the basic requirement for a successful and smooth moving. And one of the basic steps to take as part of it is doing a thorough search for a mover. Simply reading about moving companies online or asking friends is not enough as you will see in this guide. It is meant to provide you with directions on how you can find the movers you can really rely on and what requirements they need to follow. Make your moving efficient by following the several step here below.
In Searching of the Best Mover
What can you do to make your search efficient and have the best results? Follow a few simple steps and they will help you on your way:
First of all begin by making a search for moving companies near you. This means to click here where you will will find a cost estimate form. It is free to fill it in and after that movers will contact you.
Speak with them, see what prices they will give you and then if you like an offer go to the internet website of the company. Today a lot of moving companies have websites so when you are searching online is the place where the majority of reputable moving companies are functioning.
Online is also the place to read reviews for moving companies. Some of them are fake but you will recognize for which moving company feedback is true: usually an unreliable moving company will have only bad reviews, written by unhappy customers, or only good reviews written by the company that are fake.
Be careful when hiring a moving company: it has to be a real moving company and not a broker. What is the difference? A broker generally will hire a moving company to do your move and you won't know which one it is until moving day. That may be quite an unpleasant surprise after all as in this way you have no control on the choice of a mover. A lot of people make this mistake so when contacting companies ask them if they are a mover or a moving broker.
Your search should continue with checking more thoroughly the moving companies which you find potentially appropriate for making your moving. Search for their registration at the Department of Transportation – every moving company must have one. Here you can take a look at the Federal Motor Carrier Safety Administration rules and regulations.
Check the licensing and insurance, too – it is on this page.
And it is not a must but it will definitely narrow your search to a better company if you also take a look if it is present in the Better Business Bureau where you will also be able to file a complaint if that's the case. That will give you additional information, too. You can even give them a call and ask if the moving company has complaint against it.
It would really help if you could take a good look at your home and decide what's to be moved. Then make a moving checklist – this is the basis of your moving and the main factor that will define your moving costs. You will need to have it in order to give it to the movers.
Continue your search by paying a visit to the company's office – ask them about their work, since when does the company function, how long have their employees been in the moving industry, what training they have had so far and how often do they receive new training. In general your goal is to establish if the moving company and its staff are well experienced in what they do. While you're in there inquire about the services that the moving company offers and the prices for them. Different moving companies will have a different price list and different services. Usually a mover will be able to take care of your packing, loading, unloading and storage – if you need one.
Ask to see the moving trucks – they should have the name of the moving company on. Sometimes in summer in the peak moving season moving companies hire additional trucks if necessary but this is more of an exception than a rule.
If you don't understand anything ask the moving company. Don't sign any blank sheets and read everything before you sign it. Especially be careful if you see small prints. When conducting your search remember to ask anything you don't understand related to the moving or the paperwork that the moving company presents you.
If things have somehow not worked out for you you can send us your moving story and also leave a review at the biggest user generated moving database so far – MyMovingReviews.com in order to let everyone know about your experience and that people should avoid that moving company.
Have these tips been helpful for you to find a moving company for your move? Is there more that you want to know about? Tell us in the comments below so we can really be helpful!
Author: Pamela Smith on May 5, 2012
A knowledgeable moving industry professional and expert writer at The Moving Blog

Updated 2-5-16
Are you looking to move closer to work or friends and family but love the area where you live? Like somewhere with a great neighborhood, community and downtown? Many people wanting to move from the Eastside Royal Oak area look for movers in Plymouth Michigan that are located on the "westside." Our customers moving from Royal Oak love the area but are currently renting or living with roommates and now are settling down, getting married or ready to start a family. They realize that it's time to expand their horizons but still wish to experience the small town, window shopping type atmosphere like that in Plymouth and Northville.
In Royal Oak homeowners and tenants love the walk downtown with shops, restaurants and tons of parks nearby. The city of Plymouth can offer this and more! Moving to Plymouth and using us as your movers in Plymouth Michigan we can help you settle in while the city can offer you shops, restaurants and lots of festivals and concerts in the park. You will definitely not miss the downtown atmosphere moving to Plymouth. Not lost in moving to that area is the youthful appeal of a bustling nightclub district in the adjacent community of Novi Michigan.
Another great reason to move to Plymouth is the housing market there is in the top five of all Michigan housing markets, this with the great school district and safe area makes Plymouth a great place to raise a family. If you are moving to Plymouth or any of the surrounding area, give us a call at (734) 744-9547 or use one of our easy quote forms and see how Men on the Move can help you on your next move!