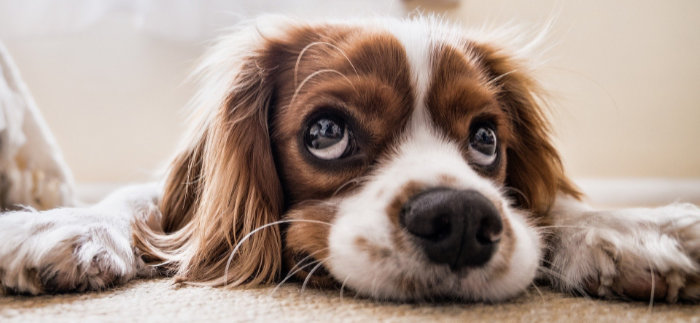 Have you seen Michigan Movers? We are moving all over Southeast Michigan! Also, our customers, friends, and hopefully soon-to-be customers are seeing us! In addition, we have a running contest for everyone. Enter to win a gift card to one of your favorite restaurants! Moving people all over Michigan and to other states has been a great advantage for all of us!
Make Sure You Have Seen Michigan Movers
Our last winner was M. Monseur for the month of March. We want to thank M. Monseur for entering our contest. We have been moving people all around the area of our Great Lakes. Last week we were in Commerce Twp. Michigan moving a customer to New Hudson (Lyon Twp). When you don't live or work in the not so far cities that surround you here in Michigan you don't always realize what this great state has to offer.
While we were in New Hudson our customers were telling us how great their realtor was and what they are excited about around their new home. Just a bit away from the city with lots of trees and golf greens, that's what they are looking forward to. New Hudson is a great place to raise your family.
Whether you like city life like Royal Oak, Ann Arbor, Downtown Detroit, or prefer small towns like Milford, Commerce, South Lyon, or Plymouth Michigan. We are moving customers all over, customers are finding us, snapping pictures, and we are enjoying the ride! If you have any questions about where, how, or what your moving CALL MEN ON THE MOVE TODAY at (734) 744-9547 or get a free quote!!! Finally, we will make this the easiest, safe, and great experience move you've ever had!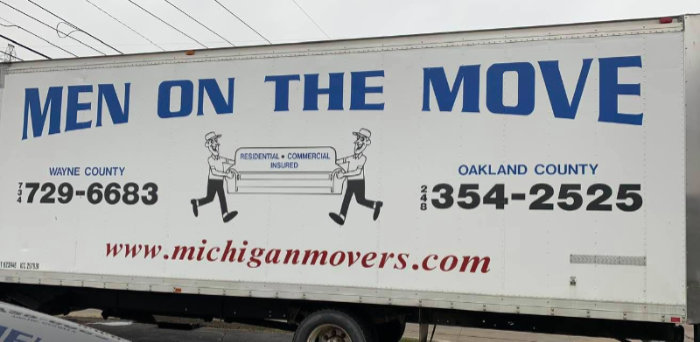 Men on the Move is considered one of the best moving companies in the Metro Detroit area.  Also, when it comes to residential movers, we rank as one of the top companies.  If you are looking to move this Spring or Summer make sure to hire Men on the Move.  Fully insured and licensed, you can rest assured your items will be moved quickly and securely to your new location.
Best Moving Companies and Furniture Movers
When it comes to your furniture, we are experienced furniture movers and handle each piece with care. Also, if you just had your furniture restored, and looking for someone to move it, we are here to help.  Even if you are just looking for piano movers, we can help.
As one of the best residential movers, you can rest easy knowing Men on the Move is handling your move. In addition to residential, we also handle commercial moves as well. If your business is switching locations, contact Men on the Move. We have helped small businesses, as well as large corporate businesses, move from one location to another. What is special about May? May is National Moving Month, book your date today!
All this local moving is well and good, but did you know we also can handle long-distance moves as well. A long-distance move can be considered any move over 40 miles.  Also, we handle out-of-state moves as well. Men on the Move has moved families from Michigan to North Carolina, Texas, Florida, and Ohio to name a few. Men on the Move is rated high on Angie's List, The Better Business Bearue, as well as in Home Advisor.
Even if you are moving equipment like boiler room equipment, we can help. Finally, put all this extensive moving knowledge and know-how to work for you and contact Men on the Move today.  Let us handle all the back-breaking work, while you enjoy your new home and settle in.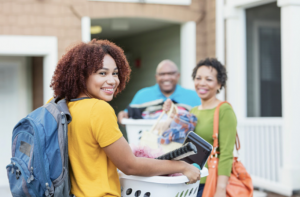 A majority of the nearby colleges and universities have been negatively affected by COVID-19. Not only are large amounts of graduating high school seniors choosing to take gap years instead of enrolling, but many returning students are too uncomfortable to take classes that have never been taught in an online format. The Fall college semester is scheduled to start in the next several weeks. While most universities have chosen to go virtual due to COVID-19, some schools are still offering in-person classes and on-campus housing. If you still plan on moving back to school, Men On The Move stands ready to help you do it!
How COVID-19 Is Affecting Colleges
-Colleges are losing money.
The pandemic has caused financial problems in nearly every industry, education included. Many graduating high school seniors are choosing to take gap years instead of enrolling in online college classes at universities. The lack of incoming students is costing the universities revenue which causes the need for increased tuition and decreased financial aid offered.
-Professors have to try new teaching styles than their regular in-person lectures.
Many teachers have had to adopt new teaching styles as most have never had to teach classes primarily online. Online classes, while already considered harder than in-person classes by most students, have the potential to be much sloppier as the professors use trial-and-error methods to teach.
-Students have less social interaction with their peers. 
Many students view college as a social adventure. It is their time to make new friends and join clubs with people that share your interests. Unfortunately due to current events, clubs and extracurricular programs have been virtualized or postponed. For the more extroverted students, this can make the college experience very negative and isolated. 
Some majors have no choice but to return to school this Fall. Programs deemed too important to teach online, such as high-level science, math, and engineering courses, must be taught in person. For those of you that are moving back to school, Men On The Move is the best choice for you. We have decades of experience moving college students to and from their dorms. Furthermore, choosing our movers to move you will be the safest option. We are following the guidelines set by the CDC to keep all of our customers safe and happy during their moves. Contact us today or fill out our free moving quotes. We look forward to hearing from you!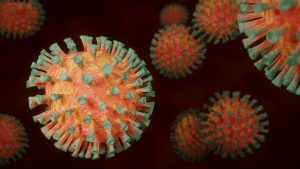 Moving during the COVID-19 pandemic is scary for many people. The threat of illness and uncertainty around the quarantine is putting many people on edge. While some moving companies may not be taking the necessary precautions to keep everyone safe, here at Men On The Move, we are. Here are some tips and tricks that will help you stay safe during your move!
Tips To Stay Safe Moving During COVID
To keep yourself and your family safe from COVID-19, you should make sure that the moving company you hire is maintaining all of the safety procedures set by the CDC. Here at Men On The Move, we are sanitizing our office locations and each truck daily. Also, our movers are wearing masks and gloves while still frequently washing their hands and taking their temperature every day. Due to the method of transfer present in the COVID virus, we ask each of our staff to provide a social distance of 6 feet or more. At Men On The Move, your safety during these difficult times is our priority.
COVID-19 is transferred through airborne droplets which can rest on surfaces for long periods of time. Therefore, before and after the move to a new home, you should clean and disinfect your belongings- especially hard surfaces. With so many people touching your things, you should make an effort to disinfect every item, even if handled cautiously and with gloves.
The best way to kill any germ is to wash your hands frequently. Washing your hands for just 20 seconds in warm water could be the difference between getting sick or not. When moving to a new home, you should not only wash your hands but also wipe down anything that is excessively touched by others. This includes; doorknobs, fridge handles, toilet handles, and anything else you can think of.
Here at Men On The Move, we are executing residential, long-distance, and out of state moves during the quarantine. We are treating each move and each client with the utmost safety. If you are interested in moving during these difficult times, contact us today for any moving services in Southeast Michigan or the surrounding areas. We look forward to hearing from you!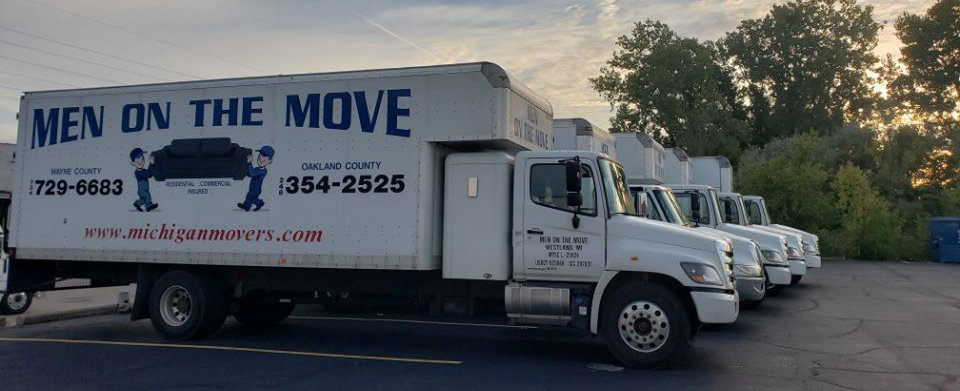 You may know we have our main office in Livonia and service a majority of Metro Detroit. But did you also know we have a location in Ann Arbor?  That is right, we have been servicing the Ann Arbor, Ypsilanti, and Saline area for decades and we can help you move to Ann Arbor this spring or summer. Men on the Move of Ann Arbor is located right off Jackson road.  No matter what part of Ann Arbor you are moving to, we can help!
Move To Ann Arbor With Men on the Move
There are many great reasons to move and live in Ann Arbor.  Of course, one of the many great reasons is health and education.  Ann Arbor is home to the University of Michigan and home to Michigan Medicine.  In addition to medical professionals and students, there is a thriving art community in Ann Arbor.  There is a large Ann Arbor Art Fair each year. Another perk is the city is designed to be walkable. There are many outdoor venues and tons of biking and riding trails throughout the city.
Of course, when you finally choose to move there, you need a reputable mover to help, and that is Men on the Move. At Men on the Move, we are fully insured and licensed, and pride ourselves on providing the best customer service around.  No matter if you are moving to a flat, apartment, or condo, we can help you. In addition to moving, we can supply you with all the moving supplies you need.
Submit your quote today to beat the spring and summer rush.  By booking now you can guarantee you will get a moving date that suits your schedule. Also, if you are looking to move your business we provide commercial moves as well.  Finally, call our Ann Arbor office today at 734-913-9966 and see what we can do for you!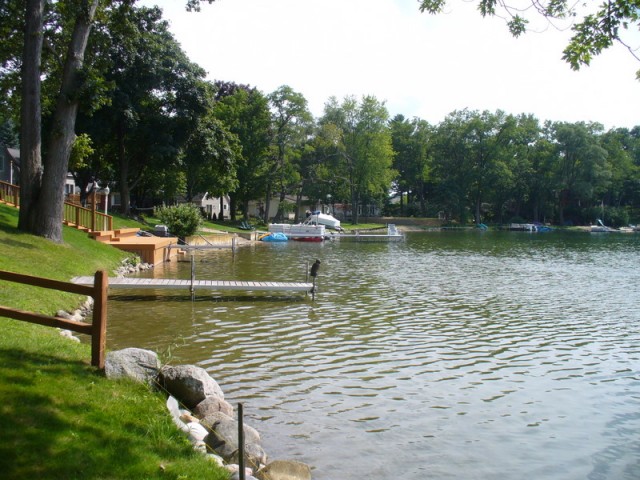 Thinking of summertime gives you that itch, one that you want to scratch all the way till you get there! To the lakes we mean! Have you been thinking about moving? Now is the perfect time to look for and move into an Oakland County lakefront home. Do you also live in Oakland County already? Maybe you on Commerce Lake or Lake Sherwood which are two of the smaller lakes in Oakland County but very recreational.
Beat the summer rush, and move now! You can guarantee your moving date and prices if you choose to book now instead of waiting until the dead of summer. In addition, if you book your move now you will have peace of mind that your belongings will be moved quickly and efficiently.
Oakland County Lakefront Home
We can move you anywhere on or by any Oakland County lake! Maybe you just want to check out living on other waterfront homes and take your watercraft to a different lake. Like the biggest lake in Oakland County; Cass Lake or Pontiac Lake which both have Michigan State Parks on them. There are a few lakes that connect, making it seem like a larger lake; Sylvan Lake and Otter Lake, Maceday Lake and Lotus Lake, and North and South Commerce Lake. All these lakes have homes and people moving to different homes in Oakland County let our experienced lakefront Oakland County Michigan serving movers help move your home today.
Whichever move you want to make our movers are prepared to move you and all your belongings with the best care around! We are experienced with moving outdoor furniture, fire pits, watercraft, and much more! Finally, call us today for a free quote and see how we can help move you around our amazing Michigan Oakland County Lakes!