Looking for a location with a great neighborhood, community, and downtown? 
Plymouth is a beautiful city of over 9,000 people located in Livonia, Michigan. In addition, this city has the combination of the small-town feel but with all the perks of a large town. Also, Plymouth's surrounding areas include Plymouth Charter Township to the West, and Canton to the South. The largest city, Detroit, is 27 miles away from Plymouth or a 33-minute drive in good traffic. Plymouth is also close to another major Michigan city: Ann Arbor. Many professionals transferring from out of state look for movers in Plymouth because it is a great place to live.  
History of Plymouth Michigan
Plymouth only recently enjoyed the title of becoming a city in 1932 but was first settled in 1825 by a few farming families and officially became a village in 1867. Plymouth's first settler was John Tibbits. Afterward, William Starkweather set the grounds for the village that would eventually become the city of Plymouth. In 1871, the railroad become a major factor in the growth of the village. The railroad stations were the only ones that went in all four cardinal directions, leading to better delivery of goods and supplies. From there, the community grew till became the Plymouth that we know today. 
Why Move to Plymouth?
So, why do people move to Plymouth, Michigan? There are a variety of good reasons why people move to this area from all over the Metro Detroit area. Plymouth Township is comprised of a large and diverse area. The area has many historical buildings that have been preserved over the years. Homeowners and tenants enjoy walking downtown with shops, restaurants, and many parks nearby. In addition, the community has many festivals and concerts in the downtown park. There is always something going on in downtown Plymouth like the farmers market and regular events. The downtown atmosphere is amazing!
Plymouth is in the top five of all Michigan housing markets. The area is known for its excellent school system, small-town feel, and recently its affordable real estate prices.  With several recreational and community-driven Plymouth is the perfect place for a family or for young professionals looking to settle into their dream home. While many of the historical homes have less turnover, there are plenty of Condominiums and single-family units near Plymouth where residential moving is a lot higher! Whether you are just renting or setting down roots, Plymouth is an excellent place to live. 
This city hosts the University of Michigan and Eastern Michigan University in Ypsilanti. Also, some residents of Plymouth love the location of their city, with its proximity to a major highway and local attractions it's no wonder people are moving to Plymouth in droves. We help clients move to Plymouth Michigan all the time and can help your move. We highly recommend visiting the Plymouth area to see what the community is all about!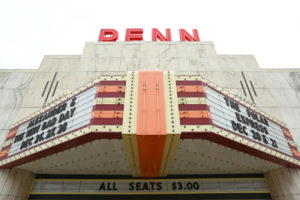 Moving To or From Plymouth?
This is so much to plan when you are planning to move to or from Plymouth Michigan. You have to find out what to bring or take when you move. Changing your doctor, dentist, and address is an added stressor as well. If you have kids, you have to prepare for transferring them to a new school. And don't forget about the affordability.  With all of these stressors, finding a trustworthy mover is a must.
Fortunately, you do not have to sacrifice moving safely and timely to save money with Men on the Move.
We here at Men on the Move are committed to helping people move into and from Plymouth. Also, we've been in business for over 25 years and have the reputation and awards to prove it. Also, we have been one of the most well-reviewed movers in Plymouth for many years. Men on the Move only hires employees who have plenty of experience in the moving industry.  They're not temporary employees, either. We travel near and far to help businesses and locals move into cities like Plymouth, Northville, and Novi with our experienced professional team of movers.
Men on the Move is experienced in:
If you need movers in Plymouth Michigan, choose the movers with proven experience and a tested reputation. Also, we can help with last-minute moves, large moves, and smaller moves alike! Get your free quote today!