Leave It To The Professionals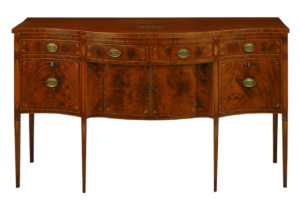 When moving antique furniture, it's best to leave it to the professionals. For inexperienced or DIY movers scratches, bangs, and damage are bound to happen. Damaging an antique will greatly reduce it's value and take away from it's overall longevity. That's why we here at Men on the Move offer our expertise for antique and heirloom furniture in the Brighton. We also offer it in Howell, Westland and the greater Metro Detroit area.
Our movers take extra care with sensitive antique furniture to ensure they arrive to their destination in the same condition they left in. We are thorough in making sure your items are moved with the care and professionalism that you would expect from your local neighborhood moving company.
To ensure that your items will make it to their destination in the same condition you left them in there is some prep work you can do. These tips will help ensure your antique furniture gets to it's destination as safely as possible:
Check over your items to make sure the joints and connections are intact and not weak from use. (If you need repairs on weak or damaged antique furniture, we recommend using local company Foxwood Furniture Restoration for repairs)
Take time to remove and safely store any delicate items on your furniture such as handles, glass panes, mirrors, ect.. Make sure to store these items in the piece or in a easily identified container or box.
Make sure drawers are removed (if possible) and doors are rubber banded shut (Note: DO NOT use tape to secure doors/drawers shut as it will leave a residue on the furniture)
Moving Antique Furniture Services
Once you finish the prep work, we'll take care of the rest. We make sure to secure and properly pack these items so you can rest easy. We take extra time to make sure that your belongings make it to their destination with care and ease and ensure that you are 100% satisfied with your move. Whether it's a local move, or a long distance move, make sure you're dealing with a professional team.
So if you need a professional touch with moving your antique furniture look no further than Men on the Move. We'll make it happen, click here to get a free quote on your next move. If your new or old home in Brighton or Howell needs a new or repaired roof, visit our friends at Eastbrook Construction. They can handle any roofing job!
Posted In: Moving Tips, Packing Tips
Tags: Metro Detroit Antique movers, movers in Howell, movers near Brighton, Moving Antique Furniture, Professional Antique Moving Services