Select the professional moving quote you need from the list of no hassle, no cost quote forms below.
---
At Men on the Move we can move you and all your belongings quickly and securely. Whether you are moving to a new home or if you are moving your business to a new location we can handle your move. Also, we can handle any out of state move as well. We offer competitive rates and service that none of our competitors can come close to.
---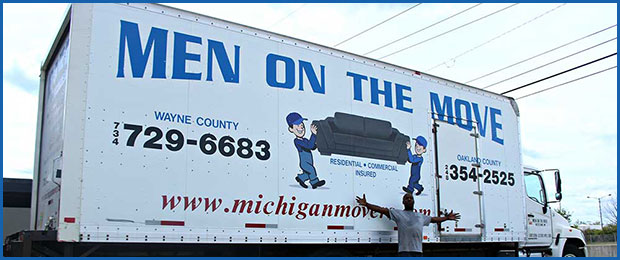 Choose Your Professional Moving Quote
First of all, no matter what type of quote you are after, we will respond with a fair price for you to consider.  Also, we are licensed and insured professional movers with decades of experience. We treat every customer as if they are family and always tend to the customers every need.
Our out of state moving rates are some of the best in the industry and we can move you anywhere in the country. We take the time to make sure everything is packed correctly and make sure that your belongings arrive safe and in one piece.
Not only do we offer great moving rates, but we also offer secure storage for all our clients. Because we know that things do not always go according to plan. You may need to store items until your new place becomes available. We can help with that! If you have questions about residential quote, commercial quote or out of state moving give us a call today at 734-729-6683 .