Congratulations on becoming a homeowner! Now that you own your own home, you need to supply yourself with the proper tools to and items to maintain and live in your home. We want your first foray into home ownership to be a success. You'll need these essential items for your new home.
Before we get into the list, how are you moving into your new place? Don't put your friends and family out for a favor, hire a moving company. Men on the Move can help you move into your new home quickly and as stress-free as possible. Get your free quote for your move into your first home today.
Things That Every Homeowner Should Own
Fire extinguisher – One of the first things you'll need for your new home is a fire extinguisher. You want to be prepared for any situation you may encounter in your new home, fire being a big one. Make sure you have one per floor and make sure they are easily accessible
Tarp– You'd be surprised how handy a tarp will be at your new home. Whether you're painting, doing yard work, or going camping a tarp is very handy to have around. They'll last forever  
Toolkit- If you haven't already started accumulating tools and other DIY items now is the time to start. Hammer, screwdrivers, tape measure, and
-Power drill
-Stud finder (very hand for hanging photos and TVs)
-Table Saw
Ladder– Never thought you'd need this while you were renting an apartment, but when you own a house it's essential. A ladder will come in handy when changing light bulbs, hanging photos, and hanging decorations, and so much more.
Emergency kit – This includes things like a first aid kit, headlamp,  flashlight, matches, candles etc. This should be your go-to kit when something happens. Electricity goes out, people get hurt, and things happen so be prepared. Here is a great resource for putting together a kit
So these are some of the basics, and we're sure you'll think of more as you move into your new place. Just remember if you need a local mover who can help make your big move happen quickly and efficiently Men on the Move is available for hire!
Many families searching for a new home, are unaware of how well the housing market is in Michigan's downriver area. Potential home buyers have found incredible homes at a great price in various cities downriver. Have you recently purchased a home downriver, and are in need of moving assistance? If so, hiring the professional movers in Michigan for moving downriver is your best option to ensure that your belongings arrive at your new home safely and efficiently.
The downriver area is a compilation of 18 cities bordering the southern portion of the Detroit River close to where it empties into Lake Erie. Many years ago, downriver was a predominantly rural area, changing over time to the suburban living it is today. Because of the areas close proximity to the Detroit River, there are many great recreational opportunities for activities such as boating, fishing, or bird watching. Cities included in the area given the title "downriver" include:
Allen Park
Brownstown
Ecorse
Flat Rock
Gibraltar
Grosse Ile
Huron Charter Township
Lincoln Park
Melvindale
River Rouge
Riverview
Rockwood
Romulus
Southgate
Taylor
Trenton
Woodhaven
Wyandotte
Did You Know This About Downriver?
Michigan's downriver area was home to many professional athletes, TV stars, and musicians. Some downriver natives include: Lucille Ball (Wyandotte),  Bob Seger (Lincoln Park), Kevin Nash (Trenton), Steve Avery (Trenton/Taylor)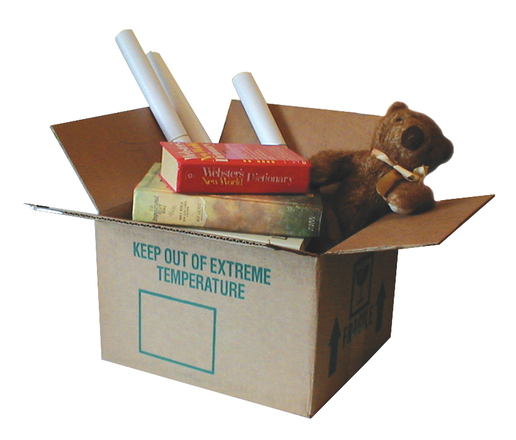 Men On The Move has been providing high quality affordable moving services to residents moving in and out of the downriver area for decades. Specializing in moving single-family homes, apartments, senior living, or businesses, you can move stress-free knowing that your belongings are in good hands. Whether you are moving right around the block, or are in need of long distance moving services in Michigan, let us guide you through your move from the very beginning.
First, check out our great resources that will help you plan your move and give you the best moving tips for a successful move. We understand moving can be a hassle and we are here to help. When you are ready to start packing your belongings for your downriver move, we can do it for you with our packing services. Or, we can be your go-to source for moving boxes and packing supplies in Michigan. Once you have read all about it, give us a call or submit a residential moving quote and we will schedule your moving day!
Let us help you move!
Men on the Move
Down River Location
(313) 292-MOVE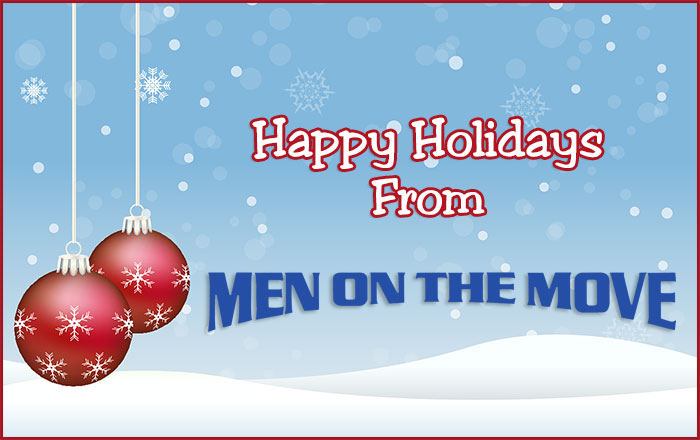 Holiday moving is not an ideal situation. Sometimes it just cannot be avoided. Life events such as a new job or promotion may require you to move during or right after the holidays. A major family event might also influence your decision to move during the holidays. The holidays alone can be a stressful time, and adding moving on top of that just adds to the stress. The good news is there are some benefits to moving during the holiday season.
Holiday Moving Benefits
While friends and family may be too busy during the holidays, consider that moving companies tend to slow down. So by moving during the holidays, you may be able to get some discounts from professional moving companies.  If you are a business relocating to a new location, what better time to move than when most of the staff is off for the holidays. You can contact Men on the Move for a free commercial quote at any time.
Traffic may also benefit you when moving. With so many people visiting family out of town, local traffic in your area may ease up. With less traffic means a quicker move.
There are also ideas you can do that makes transitioning into your new home during the holidays fun. Instead of sending Christmas cards, you could send personalized new address cards. Or holiday newsletter announcing your new home and address to friends and family. Also, let the kids know, especially the young ones, that Santa is well aware of their new home! If the stress from moving and the holidays get you down, take time out and explore your new town. Visit some of the festive events around town.
Book your move t0day, so you can be in your new home in no time and be able to enjoy your holidays! From all of us at Men on the Move, we would like to wish you and your family, a very happy holiday!
Summertime is here and the time is ripe for moving! College campuses such as U or M and Michigan State (among a few) are in a constant state of flux. Also students are always coming in and moving out, and we are here to help with college moves!
If you're ready to make the jump from the homestead to the dorms or the dorm to your apartment we can help! Moving to or from Ann Arbor or even Ypsilanti, home of the Eastern Eagles, can be stressful. We know moving can be a real pain and if your car can't handle all your stuff, or you don't have one, it makes moving even harder. We know you have to be a certain age to rent a moving truck, so why bother with that hassle? Hiring a moving service can make your move easy and fast. Also you don't have to bribe your friends to help you.
Hiring a moving service can take a lot of the stress out of moving, especially if you don't have the capacity to move or are physically unable to make the move by yourself. Things happen and people can flake out, but our moving service will always keep our appointments!
College Moves On or Off Campus Easier
Making the big jump to your first to your first post college job? Let us help! We are fully licensed to be able to handle local and long distance moves, so you can be ready for your first day on the new job. Furthermore don't get involved with anyone who isn't fully licensed or insured, you're simply asking for trouble. You might ask yourself "why should I use a licensed mover?" check out our blog here to find out more.
Men on the Move has been in the moving business long enough to know the pitfalls of trying to move out of the dorms, apartments, and college cities. That's why we do what we do. We make it simple, easy, and take the worry out of the "what if" factor. Men on the Move always show up on time, and ready to get straight to work, it's what we do. We were recently awarded best moving company in the Metro Detroit area by the Metro Times!
So check out our free online quote form here and get an idea of what your next move might cost you.
When searching for a professional moving company in Michigan, there is one clear choice, that is Men on the Move! Men on the Move has been your local moving company for over 25 years and provides top notch customer service. Men on the Move was named to Metro Times Best of Detroit 2016. Also we were given Angies List 2015 Super Service Reward.  With a reputation like this, it is no wonder Men on the Move is a very recommended moving company.
Of course awards are nice, but what do actual customers say about us?
"Men on the Move were prompt, efficient, made 100% use of time spent doing the move, and smoothly got everything in and out without any problems.
Thank you Men for making this difficult day less stressful and difficult for me. It was greatly appreciated."
and..
"We had your manager Gary out to do an estimate for us to Maryland. He was great to work with and answered all of our questions.
Once moving day came Jeff and DeRon loaded us on a Sunday and delivered our belongings the NEXT DAY ! We have already told some friends of ours about you."
Michigan Based Professional Moving Company
These are just a few examples of some of the great things customers have to say about Men on the Move. Furthermore Men on the Move prides itself on being a professional moving company that people feel comfortable hiring to do their move correctly and safely. We treat your belongings with care and make sure all our moves are on time.
Men on the Move can handle all sorts of moves, from long distance, commercial, out-of-state or local residential we handle them all. Also we take the hassle out of moving, so you and your family can focus on getting acquainted with your new home and neighborhood instead of worrying about moving everything yourself. We service cities such as Ann Arbor, Westland, Livonia, Canton, Dearborn, Dearborn Heights, Taylor, and many more!
Finally Contact Men on the Move today and see what a professional, organized, licensed mover can do for you!


We are happy to announce that Men on the Move is celebrating our Quarter of a Century Anniversary! Also, for those 25 years we've been offering the Metro Detroit area high quality moving services for all moves. We've expanded, moved and have gained new services. Such as our packing and unpacking services for the Metro Detroit area. 
In other news Celebrating 25 Years….
The good news just keeps on coming! Did you see some of the news articles that Men on the Move has been featured in? We recently were featured in Hometownlife and in the Westland Chamber of Commerce Newsletter for our longstanding place in the local community and long record of local involvement. Also, we were happy to sit down with local news affiliates to talk about us as the people behind the company.
We talked with Hometownlife about the basis of our company and what makes us different from the other groups of movers. Also, we told them about how we can help you with any type of move you might have, local or long distance, and that we also offer packing services, and packing supplies to all our customers. At Men on the Move, we were happy to talk about how we are fully licensed for local and long distance moves in the Metro Detroit and greater Michigan area.
At Men on the Move we are always concerned about customers and clients being duped by an unlicensed mover. We were more than happy to talk about it and get to chat about how we started as a company and how we built our company up over time through our great customer service and our professional staff. We talked about our humble beginnings in the Westland area and our Livonia expansion. Our favorite part was when we were able to share some of our favorite memories from the last 25 years.
We enjoyed being featured by Hometownlife and Westland Chamber of Commerce Newsletter and thank them for the article! 
If you need help with your next local move, then look no further! We can help you with your next residential or commercial move. In addition, we can handle large local moves and big long distance moves as well! Finally, we're licensed and certified and ready to help!
Click here for a free residential moving quote
Click here for a free commercial moving quote