We bet that you didn't know that National Moving Month is in May, did you?  Well, all through the month of May we get to celebrate National Moving Month – it runs all month, from the 1st through the 31st.  So, what is this month all about?
Moving Month Starts May 1st
Things kick off on May 1st and the celebration mainly focuses on the moving industry.  It is an excellent way to set off the moving season. Also, most people happen to relocate in the spring and summer months.  In fact, almost 44 million people pack everything up and move to a new home or neighborhood each year in the United States alone.  (And most of these moves are initiated during the peak season – between May and September.)
So, what else does this National Moving Month entail?  Well, during this special period, most moving experts will be focused on not only providing relocation services to residents and businesses but also educating Americans like yourself about how to plan a successful and efficient move, sharing tips on packing, and how to handle your children's concerns during a move. In addition to being able to learn more about the moving industry and making your next relocation even easier, this month is a great time to find specials from various moving companies and get lots of extra support for relocating.  Though it may not be a widely known celebratory month, we sure like it!
For great prizes make sure to check out our monthly giveaways! Also if you are looking to plan the perfect move this month, make sure to read our guide. At Men on the Move, we have over 25 years of experience to put to work for you.
Move With The Experts At Men on the Move
At Men on the Move, we want your next move to go as smoothly as possible. Customer service is our number one priority. Also, you can rest assured your items will be moved quickly and safely. When looking for a professional mover, you want one that is insured and licensed like Mne on the Move. With over three decades of moving families in Metro Detroit, Men on the MOve is the best choice for your move. Finally, call us today at (734) 744-9547 or request a quote today!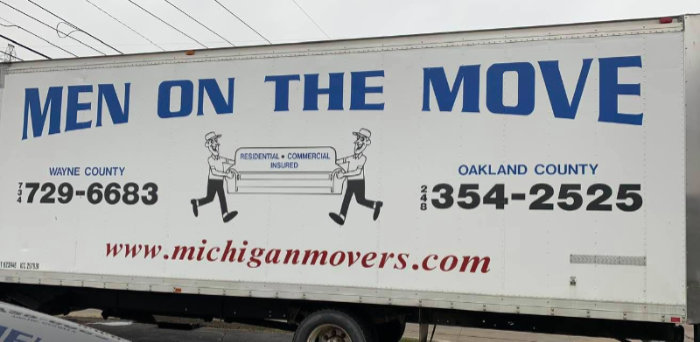 Men on the Move is considered one of the best moving companies in the Metro Detroit area.  Also, when it comes to residential movers, we rank as one of the top companies.  If you are looking to move this Spring or Summer make sure to hire Men on the Move.  Fully insured and licensed, you can rest assured your items will be moved quickly and securely to your new location.
Best Moving Companies and Furniture Movers
When it comes to your furniture, we are experienced furniture movers and handle each piece with care. Also, if you just had your furniture restored, and looking for someone to move it, we are here to help.  Even if you are just looking for piano movers, we can help.
As one of the best residential movers, you can rest easy knowing Men on the Move is handling your move. In addition to residential, we also handle commercial moves as well. If your business is switching locations, contact Men on the Move. We have helped small businesses, as well as large corporate businesses, move from one location to another. What is special about May? May is National Moving Month, book your date today!
All this local moving is well and good, but did you know we also can handle long-distance moves as well. A long-distance move can be considered any move over 40 miles.  Also, we handle out-of-state moves as well. Men on the Move has moved families from Michigan to North Carolina, Texas, Florida, and Ohio to name a few. Men on the Move is rated high on Angie's List, The Better Business Bearue, as well as in Home Advisor.
Even if you are moving equipment like boiler room equipment, we can help. Finally, put all this extensive moving knowledge and know-how to work for you and contact Men on the Move today.  Let us handle all the back-breaking work, while you enjoy your new home and settle in.

When searching for an affordable apartment, one of the biggest concerns is whether the landlord will demonstrate a commitment to serving the tenant. It is the landlord's responsibility to ensure that the home is safe and maintained. However, many landlords try to keep costs low by minimizing the staff and postponing repairs.
Very unethical landlord practices can put both the tenant's health and property in jeopardy. Fire hazards can lead to actual fires that can consume everything that the tenant owns. To protect themselves in the event of a fire, break-in, or other disaster, tenants should consider looking for renters insurance at RentersInsurance.com.
Few renters want the hassle of dealing with a dishonest, unethical, or unreliable landlord, especially if the tenant has to go through the trouble of suing the landlord or the expense of terminating the lease early. Fortunately, there are ways that tenants can identify and avoid bad landlords in the first place.
Signs Of Bad Landlords
The first telltale sign of a bad landlord is the condition of the property. Most landlords try to get the property in the best condition possible in order to impress potential renters. If the apartment already appears to be of low-quality, that is a sign that the landlord isn't responsible.
Another way to determine if the landlord is reliable is his or her overall attitude. If the landlord does not behave in a professional manner, this is a sign. Many tenants get an unsettling feeling when they first meet a disreputable landlord.
The Internet can be a handy tool for identifying bad landlords.  Wronged tenants are often eager to voice their frustrations. Many websites list user reviews of apartments. If none are available, the apartment seer could consider approaching one of the current tenants to ask about his or her experiences.
Another approach is to try to determine whether there are any legal incidents that the landlord has been involved in. Most landlords do not change their behaviors and any repeated legal troubles that the landlord has been involved in can be a sign of things to come. Before signing a lease, the tenant should learn his or her legal rights. Even though many poor tenants can be spotted, the tenant should be prepared in the event that the landlord turns out to be irresponsible.
Finally, contact Men on the Move today for your next move!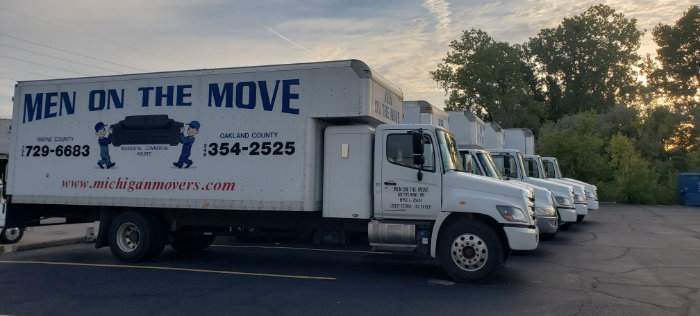 Moving preparation is the basic requirement for a successful and smooth moving. And one of the basic steps to take as part of it is doing a thorough search for a mover. Simply reading about moving companies online or asking friends is not enough as you will see in this guide. It is meant to provide you with directions on how you can find the movers you can really rely on. Also, what requirements they need to follow. Make you're moving efficiently by following the several steps here below.
Finding the Best Moving Companies
What can you do to make your search efficient and have the best results? Follow a few simple steps and they will help you on your way to finding the best moving company:
First of all, begin by making a search for moving companies near you. That of course depends on whether you want a mover that is nearest you or your destination. That can be tricky. You should always get a moving quote to start the process. It is free to fill it in and after that, the movers will contact you.
 Make sure they have a website by a reputable Internet provider. Today a lot of moving companies have websites so when you are searching online the result is a place where the majority of reputable moving companies are promoting their business. In addition, speak with them, see that the quote online matches what prices they will actually give you.
Online is also the place to read reviews for moving companies. Some of them are fake but you will recognize for which moving company feedback is true: usually, an unreliable moving company will have only bad reviews, written by unhappy customers, or only good reviews written by the company that is fake. The best moving companies let their customers do the talking.
Be careful when hiring a moving company: it has to be a real moving company and not a broker. What is the difference? A broker generally will hire a moving company to do your move and you won't know which one it is until moving day. That may be quite an unpleasant surprise after all you're trying to find the best moving company and expect to be dealing with them directly. A lot of people make this mistake so when contacting companies ask them if they are a mover or a moving broker.
Your search should continue looking for the best moving companies by looking more thoroughly. One of which you expect to hire for moving. Search for their registration at the Department of Transportation – every moving company must have one. Here you can take a look at the Federal Motor Carrier Safety Administration rules and regulations.
Check the licensing and insurance, too – it is on this page.
And it is not a must but it will definitely narrow your search to a better company if you can also take a look if it is present in the Better Business Bureau where you will also be able to file a complaint if that's the case. That will give you additional information, too. You can even give them a call and ask if the moving company has a complaint against it.
It would really help if you could take a good look at your home and decide what's to be moved. Then make a moving checklist – this is the basis of your moving and the main factor that will define your moving costs. You will need to have it in order to give it to the movers.
You may even want to visit to the company's office if they are a local mover – ask them about their work, since when does the company function, how long have their employees been in the moving industry, what training they have had so far and how often do they receive new training. In general, your goal is to establish if the moving company and its staff are well experienced in what they do. While you're in there inquire about the services that the moving company offers and the prices for them. Different moving companies will have a different price list and different services. Usually, a mover will be able to take care of your packing, loading, unloading, and storage – if you need one.
Ask to see the moving trucks – they should have the name of the moving company on them. Sometimes in summer in the peak moving season moving companies hire additional trucks if necessary. But this is more of an exception than a rule.
If you don't understand anything ask the moving company. Don't sign any blank sheets and read everything before you sign it. Especially be careful if you see small prints. When conducting your search remember to ask anything you don't understand related to the moving or the paperwork that the moving company presents you.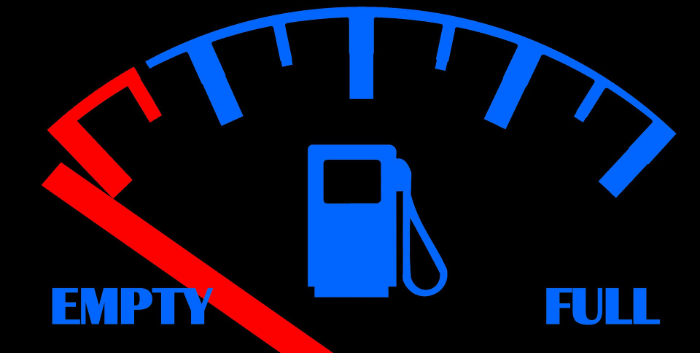 If there is one positive from all the craziness lately is the drop in gas prices. Of course, there is not a person out there that hasn't been affected by fuel costs. The cost of fuel affects the daily commute, heating your home, and even groceries.  Indirectly, the cost of fuel can even affect the cost of your relocation since it affects many moving companies directly.
Fuel Prices Affect Moving
Across the board, moving companies are feeling the pinch since fuel costs are incorporated into their daily operations.  Movers must pay for plenty of fuel. Traveling back and forth for in-home estimates and the packing up, unloading, and transport of moving trucks are just some examples.  Overall, the moving industry has a pretty small profit margin and higher fuel costs cut into that profit even more.
Fuel prices can really affect long-distance moves. Any move that is longer than 40 miles one way or out of state can be classified as a long-distance move.  Fuel is a big consideration when receiving a long-distance quote.
For a long-distance move, the quote is not based on actual items but more on the actual weight of the move. For the best and most accurate quote, try to fill out the form located here, to the best of your ability.  Even if you are not moving out of state but are still moving over 40 miles you will need to fill out the long-distance form. The form will walk you from room to room asking about items in each room.
Finally, in these tough times, we here at Men on the Move are here for you. Currently, we are operating and follow all safety precautions set by the CDC. By booking your move today you can save some while fuel prices are low.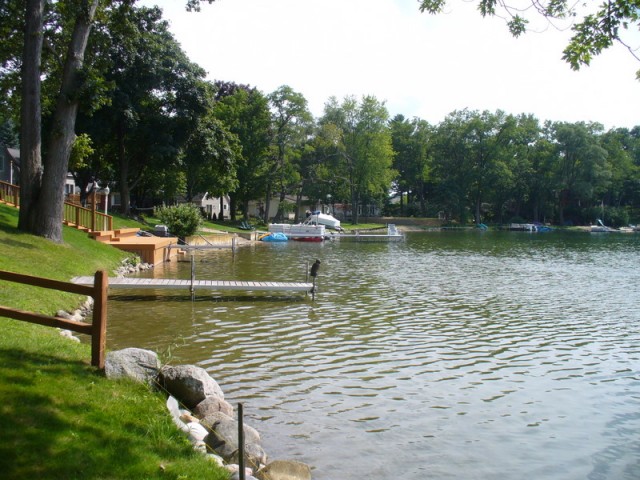 Thinking of summertime gives you that itch, one that you want to scratch all the way till you get there! To the lakes we mean! Have you been thinking about moving? Now is the perfect time to look for and move into an Oakland County lakefront home. Do you also live in Oakland County already? Maybe you on Commerce Lake or Lake Sherwood which are two of the smaller lakes in Oakland County but very recreational.
Beat the summer rush, and move now! You can guarantee your moving date and prices if you choose to book now instead of waiting until the dead of summer. In addition, if you book your move now you will have peace of mind that your belongings will be moved quickly and efficiently.
Oakland County Lakefront Home
We can move you anywhere on or by any Oakland County lake! Maybe you just want to check out living on other waterfront homes and take your watercraft to a different lake. Like the biggest lake in Oakland County; Cass Lake or Pontiac Lake which both have Michigan State Parks on them. There are a few lakes that connect, making it seem like a larger lake; Sylvan Lake and Otter Lake, Maceday Lake and Lotus Lake, and North and South Commerce Lake. All these lakes have homes and people moving to different homes in Oakland County let our experienced lakefront Oakland County Michigan serving movers help move your home today.
Whichever move you want to make our movers are prepared to move you and all your belongings with the best care around! We are experienced with moving outdoor furniture, fire pits, watercraft, and much more! Finally, call us today for a free quote and see how we can help move you around our amazing Michigan Oakland County Lakes!