Many times Michigan residents are faced with unexpected situations requiring quick decisions to be made. Whether it is job relocation, eviction, or a tragic event, the thought of having to move quickly can be very overwhelming. At Men on the Move, regardless of if you have planned your move months in advance or are in need of an emergency or short notice move in Michigan, we've got your covered.
Short notice or emergency moves are frowned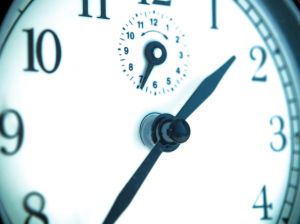 upon for many of our local competitors. Many times they do not want to deal with the hassle of having to bring in extra employees, or having to speed up the process of quotes, paperwork, and getting you from point A to point B. We don't mind! We understand that life can throw unexpected things at us, and don't feel that you should be penalized for that.
Regardless of how short of a notice your emergency move is, we will get all of your belongings safely to your new location. Whether you are moving from Royal Oak, MI to Ann Arbor, Michigan, or even Canton, MI to Toledo, OH, or anywhere in between, we can help you move.
Because all of our staff are professionally trained in loading trucks, packing boxes, and transporting valuable items, we guarantee that you will be satisfied with your moving experience even if on your end the moving process does seem a little rushed. Even though you are in need of a short notice emergency move, all we need to speed up on our end is getting paperwork complete and scheduling your move based on your moving needs. But, when the time comes to move your belongings, your short notice move will be treated as if it has been scheduled for months. You will receive the same great, high quality, professional moving experience as every other Michigan resident that has used our moving services in Metro Detroit and surrounding areas.
The first step to getting you moved quickly and efficiently is filling out a free residential moving quote form. This will give you an idea of how much your move will cost, as well as prepare our staff for your move. Be sure to fill out the form to the best of your knowledge so we can arrive properly staffed, and with the right equipment to make your move as efficient as possible.
We specialize in local Michigan moves, as well as Tri-State area moves for residential or commercial properties. For many years we have been serving families, senior citizens, and college students with their moving needs in Michigan. We have experience with apartments, single family homes, dorm rooms, town houses, condos, or commercial moves.
For further information regarding emergency short notice moves in Michigan, Ohio, or Illinois, contact us today.