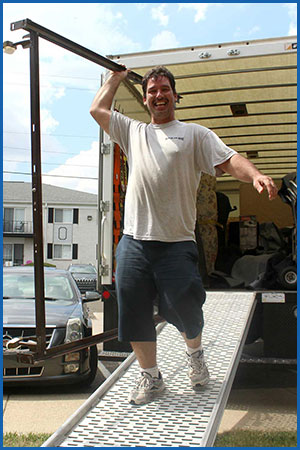 The urgency of an emergency out of state move from Michigan to Ohio or Indiana can be a joyous occasion. A new job, promotion, or just overall great deal on a house could be reasons you require a move. It could also be because of something unfortunate like having to lower your cost of living. Also eviction, or on account of a death in the family. Either way, when your world gets flipped upside down and you have to plan an emergency move.  Emergency out of state moves, it is undoubtedly stressful!
When scrambling to get everything organized, one of the most important factors to be on top of is hiring an emergency moving company. This is in Metro Detroit or surrounding cities that are able to accommodate your needs. You're already going to be dealing with enough stress, the last thing you should have to worry about is your moving company's credentials to the point where you find yourself asking questions such as; Are they trustworthy? Are they able to get the job done right? Can they get all necessary paperwork done and be there at the drop of a dime for my short notice move in Michigan?
Emergency Out Of State Movers
The Michigan movers from Men on the Move thrive in all of these areas. Also, we are the best local Michigan moving company for out of state moves. Because we can move you across state lines without a hassle. Other moving companies don't have the means to accommodate your emergency move. Let alone an emergency move out of state! But when you fill out one of our free moving quotes you'll see how fast we get to work, without sacrificing the cautious approach we take to moving your furniture, glassware, valuables, and other items out of your old home and into your new one.
Our employees treat out of state moves like local moves, even when you're in a hurry. When you go through Men on the Move, you have exclusive use of our truck. In addition, your furniture will arrive at your new location faster than other movers. The friendly Michigan movers that load your items on to our truck will be the same ones unloading them. We're insured and bonded also, so in the very unlikely case that your belongings are damaged, we will make sure the situation is properly handled.
Whether you are moving from Westland MI to Fort Wayne IN,  Redford MI to Cleveland OH, or anywhere else within the Tri-State area, we can get you there, safe, sound, and FAST. Contact us today or get a quote and watch how fast we get the ball rolling. Be sure to ask about obtaining boxes and supplies that you may need to prepare for your move.