When searching for an affordable apartment, one of the biggest concerns is whether the landlord will demonstrate a commitment to serving the tenant. It is the landlord's responsibility to ensure that the home is safe and maintained. However, many landlords try to keep costs low by minimizing the staff and postponing repairs.
Very unethical landlord practices can put both the tenant's health and property in jeopardy. Fire hazards can lead to actual fires that can consume everything that the tenant owns. To protect themselves in the event of a fire, break-in, or other disaster, tenants should consider looking for renters insurance at RentersInsurance.com.
Few renters want the hassle of dealing with a dishonest, unethical, or unreliable landlord, especially if the tenant has to go through the trouble of suing the landlord or the expense of terminating the lease early. Fortunately, there are ways that tenants can identify and avoid bad landlords in the first place.
Signs Of Bad Landlords
The first telltale sign of a bad landlord is the condition of the property. Most landlords try to get the property in the best condition possible in order to impress potential renters. If the apartment already appears to be of low-quality, that is a sign that the landlord isn't responsible.
Another way to determine if the landlord is reliable is his or her overall attitude. If the landlord does not behave in a professional manner, this is a sign. Many tenants get an unsettling feeling when they first meet a disreputable landlord.
The Internet can be a handy tool for identifying bad landlords.  Wronged tenants are often eager to voice their frustrations. Many websites list user reviews of apartments. If none are available, the apartment seer could consider approaching one of the current tenants to ask about his or her experiences.
Another approach is to try to determine whether there are any legal incidents that the landlord has been involved in. Most landlords do not change their behaviors and any repeated legal troubles that the landlord has been involved in can be a sign of things to come. Before signing a lease, the tenant should learn his or her legal rights. Even though many poor tenants can be spotted, the tenant should be prepared in the event that the landlord turns out to be irresponsible.
Finally, contact Men on the Move today for your next move!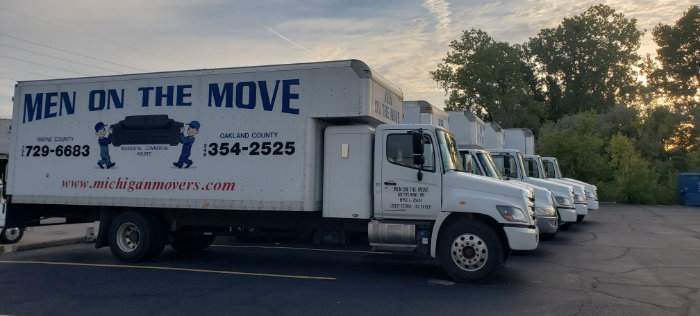 Moving preparation is the basic requirement for a successful and smooth moving. And one of the basic steps to take as part of it is doing a thorough search for a mover. Simply reading about moving companies online or asking friends is not enough as you will see in this guide. It is meant to provide you with directions on how you can find the movers you can really rely on. Also, what requirements they need to follow. Make you're moving efficiently by following the several steps here below.
Finding the Best Moving Companies
What can you do to make your search efficient and have the best results? Follow a few simple steps and they will help you on your way to finding the best moving company:
First of all, begin by making a search for moving companies near you. That of course depends on whether you want a mover that is nearest you or your destination. That can be tricky. You should always get a moving quote to start the process. It is free to fill it in and after that, the movers will contact you.
 Make sure they have a website by a reputable Internet provider. Today a lot of moving companies have websites so when you are searching online the result is a place where the majority of reputable moving companies are promoting their business. In addition, speak with them, see that the quote online matches what prices they will actually give you.
Online is also the place to read reviews for moving companies. Some of them are fake but you will recognize for which moving company feedback is true: usually, an unreliable moving company will have only bad reviews, written by unhappy customers, or only good reviews written by the company that is fake. The best moving companies let their customers do the talking.
Be careful when hiring a moving company: it has to be a real moving company and not a broker. What is the difference? A broker generally will hire a moving company to do your move and you won't know which one it is until moving day. That may be quite an unpleasant surprise after all you're trying to find the best moving company and expect to be dealing with them directly. A lot of people make this mistake so when contacting companies ask them if they are a mover or a moving broker.
Your search should continue looking for the best moving companies by looking more thoroughly. One of which you expect to hire for moving. Search for their registration at the Department of Transportation – every moving company must have one. Here you can take a look at the Federal Motor Carrier Safety Administration rules and regulations.
Check the licensing and insurance, too – it is on this page.
And it is not a must but it will definitely narrow your search to a better company if you can also take a look if it is present in the Better Business Bureau where you will also be able to file a complaint if that's the case. That will give you additional information, too. You can even give them a call and ask if the moving company has a complaint against it.
It would really help if you could take a good look at your home and decide what's to be moved. Then make a moving checklist – this is the basis of your moving and the main factor that will define your moving costs. You will need to have it in order to give it to the movers.
You may even want to visit to the company's office if they are a local mover – ask them about their work, since when does the company function, how long have their employees been in the moving industry, what training they have had so far and how often do they receive new training. In general, your goal is to establish if the moving company and its staff are well experienced in what they do. While you're in there inquire about the services that the moving company offers and the prices for them. Different moving companies will have a different price list and different services. Usually, a mover will be able to take care of your packing, loading, unloading, and storage – if you need one.
Ask to see the moving trucks – they should have the name of the moving company on them. Sometimes in summer in the peak moving season moving companies hire additional trucks if necessary. But this is more of an exception than a rule.
If you don't understand anything ask the moving company. Don't sign any blank sheets and read everything before you sign it. Especially be careful if you see small prints. When conducting your search remember to ask anything you don't understand related to the moving or the paperwork that the moving company presents you.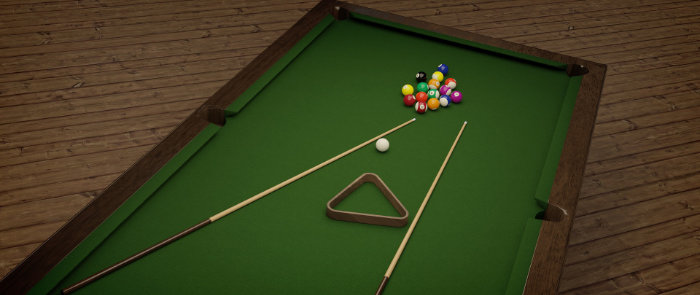 Not all moving jobs require moving everything in the whole house. Sometimes you may just need a couple of heavy items moved or some items just moved to a new floor. We here at Men on the Move have done some unique moves throughout the years.  Of course, we also provide people with the best moving services around, apply for a quote today.  In addition, we provide commercial moving services as well.
Unique Moving Jobs Throughout The Years
One area you might not think of hiring a moving company might be packing up your yard or patio.  For example, say you just bought brand new patio furniture set from Sunny's Pools & More and you want to move it to a new house or gift it to a friend. We have clients that hired us just to move their outdoor firepits and even hot tubs. Also, we can move patio umbrellas and other large yard items as well.
Recently we had a customer hire us to move a bathroom vanity from a garage too and upstairs bathroom in Canton. Ironically, we were contacted through Facebook to do the exact same job at another house. If you are having your game room remodeled and need to have all the items moved out we are the ones for you! We have moved items such as:
Pool Tables
Bars
Foosball Tables
Full-Size Arcade Cabinets
And Much More!
Attics can become a storage area for useless stuff over the years. Hire Men on the Move to move all those large unwanted items from your attic. These are just of the few unique items we have moved over the years. Contact us today for a quote on moving just about anything. We can move it quick and easy for a reasonable price, call today at (734) 744-9547!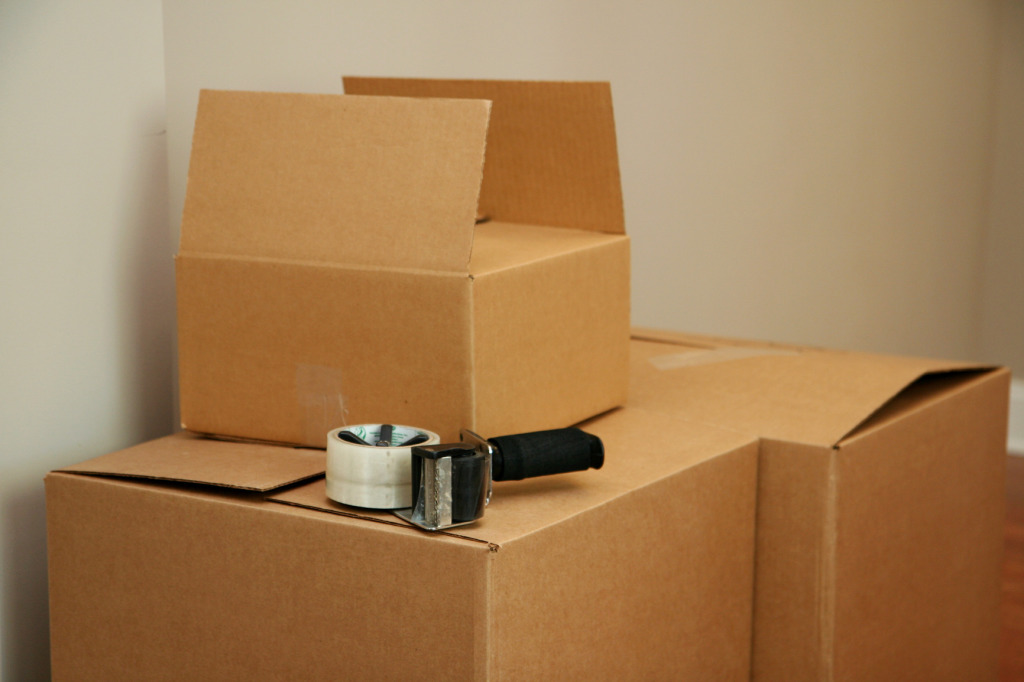 Not every move is across state or country and hundreds of miles away. Some moves are as simple as moving to a close neighboring city or right down the street. Local moving from Westland to Livonia, Michigan or local moving from Taylor to Dearborn Heights, is something Men on the Move specializes in.
Why bother with the huge hassle of moving, let Men on the Move do the work for you. When moving from Westland to Livonia, a great benefit is they are rather close to one another and you will not have many miles to travel when moving. A local move can be just as time-consuming as a longer move if not handled properly.
Local Moving All Over Southeast Michigan
With the proper moving crew and thoughtful planning, your local move from Westland to Livonia Michigan can go as smooth as possible. Also, being located in Livonia and Westland, Men on the Move is the perfect choice for your move. No matter what city you live in if your new home has a damaged roof it can be a huge headache. Our friends at Eastbrook Construction handles all types of roofing repairs and installs, call them today.
Helpful Moving Tips
Do It Your Self Packing  Tips For Moving With Pets   Things Not To Pack  10 Most Forgotten Items In A Move
Before you move, you should read over some of our helpful tips:
Call us today at (734) 729-MOVE or use our quote form and let the years of experience and hard work help you on your next local move!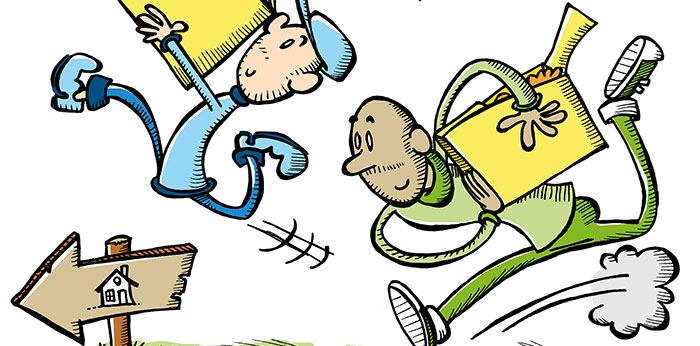 Interstate moves in the Midwest and tri-state area are available from Men on the Move! What is an interstate move you might ask? At Men on the Move, there are some different classifications of moves. Any move in the state under 40 miles is considered a local move. If you are over 40 miles it is considered a long-distance move but if it is in the same state it is also known as an intrastate move.
Now if you are moving over 40 miles away out of state, that is considered as one of the long-distance interstate moves. An example of this is if you were moving from the Metro Detroit area to the Sandusky or Cleveland area in Ohio. Of course, this is just one example but you get the point.
Tri-State Area Interstate Moves
A tri-state area is basically an area that contains up to three different states. An example of this is the Pittsburgh tri-state area which would include Pennsylvania, southern New Jersey, and northern Delaware. Here in Michigan, it would be Michigan, Ohio, and Indiana for example. Really, no matter what tri-state area you are moving to, Men on the Move can handle your move. In addition, we have moved families all over the country.
When it comes to long-distance moves we have extensive experience. Also, Men on the Move is fully insured and licensed to handle all long-distance interstate moves. To help ease the stress of moving, we have compiled some great moving tips to help. These tips can help you consider things you may not have thought of. In addition, we carry a full line of moving supplies.  Make sure to label all your boxes to make everything even easier!
If you are moving out of state, hiring the experts at Men on the Move is your best option. Finally, give them a call today at 734-744-9547 or fill out a quote today!
Farmington Hills is one of the of the largest and wealthiest cities in the Metro Detroit area. It also has been on the rise in popularity the last few years. Located in Oakland County and nestled in North of Livonia and South of Bloomfield Hills,  and between Novi and Southfield. Also, the city boasts a recently renovated downtown with lots of great shopping and restaurants.
It's also 20 miles from Ann Arbor's downtown and a 23-mile drive to downtown Detroit. With a great location and access to major highways, it's the perfect distance from lots great spots. 
Farmington Hills was first settled in 1823 but wasn't incorporated as a city until 1923. Since then has blossomed to a population of 80,000 people. There are many historical sites in the city like the original Farmington Hills post office, the Longacre House, and the Governor Warner Mansion. Farmington Hills also hosts Michigan's only Holocaust Museum. Along with historical sites, Farmington Hills also has lots of parks and outdoor spaces for family activities and fun.
Why Should I Move To Farmington Hills?
Farmington Hills has great schools, low crime levels, and give a diverse suburban lifestyle that many people are looking for. We can understand why people are moving to this city, it's a wonderful place to raise a family and start a life in the Metro Detroit area.
This is why we here at Men on the Move have been helping individuals and families move to Farmington Hill for over 25 years. We are a trusted and insured locally owned company that makes moves easy. There's a reason we've been voted best moving company by the Metro Times.
So if you or your business needs help to move to Farmington Hills, look no further than us here at Men on the Move. We'll give you a free quote for your next move so you can get an idea of the cost. Get your free quote today!