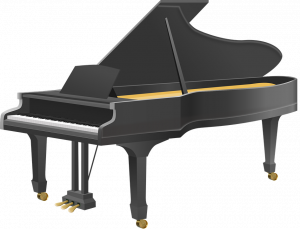 Moving a piano is a difficult job. The weird shape and heavyweight make it really hard for someone without experience to move a piano. If you have a piano that you need moving to a new location, contact Men On The Move! We have experienced movers, are local and can move your piano quickly and at a reasonable price!
Steinway, Roland, Kawai, and Yamaha are just a few examples of piano models we move. Whether it's an Upright or Grand Piano we can move it. Although less popular, we can also move organs. Most people think of the small yet popular electronic organs, but Allen organs, for example, can be quite large. Our movers can transport church organs to a new location for example.
Why should you choose us?
Here at Men On The Move, we have lots of experience dealing with the not so common moving jobs. Our professional movers have been moving pianos locally for years. You can count on us to move your piano safely.
 Unlike some of our competitors, we are very affordable. We have the best deals that anyone can afford. Hiring an affordable and reliable mover is always a great way to make your move go smoothly. At Men on the Move, we have been providing affordable moving options for families for decades.
We have locations in Wayne County, Oakland Country, Down River, and Ann Arbor. Men On The Move services people in cities all over Michigan including but not limited to; Westland, Novi, Livonia, Southgate, Canton, Waterford, and Howell. Our experienced employees can be there to help you move!
If you don't have room for your piano, you can put it in our secure indoor storage! Our indoor storage units are located in Livonia Michigan where our moving company is located. Fill out a free form to get your storage area!
Looking for Piano Movers? Contact Men On The Move
We covered some of the reasons to choose us; years of experience, professional movers etc., but we understand what is really important here. Your Piano. It's heavy, awkward, but more importantly, it is a beautiful piece of furniture, a showpiece and above all a delicate musical instrument! For many people, their piano helps define who they are and it might be the most expensive item in their household.
Here at Men On The Move, we are known for our great customer service and have years of experience moving. We are the best choice for anyone in Southeastern Michigan that is looking for piano movers. Please Contact us today for a free quote.  We can move it quick and easy for a reasonable price, call us today at (734) 744-9547!