If you've ever experienced the stress that is involved with temporary residential moves you know stress. Managing your life while closing on a home or waiting for your apartment to be ready certainly qualifies. Even though your home isn't ready for you to move into, you have options. We'll walk you through your options and even give you a few tips.
If You're A Renter…
See If Your Landlord Will Give an Extension
See if your landlord can work with you with the move out date. Explain the situation and they may be willing to work with you. In some major cities, this is harder to do, and your landlord may prorate the days you stay longer.
For storage ask the new landlord if you could store stuff at your new place while they get it ready. Some times they are willing to do that.  Be wary, however, sometimes there isn't a way for things to stay safe and your items could get damaged. Local moving and storage companies are great because not only will they store your items, but they'll also move them when you are ready.
Dorm and College Moving
Moving from the dorms back home or to your first apartment? You can make it easy with dorm room moving companies like Men on the Move. We help college moves all the time and can assist with yours!
Temporary Storage
The biggest thing you'll have to account for is where to put your stuff. You need a secure place that will keep your personal items safe and secure. Yes you could ask your friends, but no one wants to put people out like that for long periods of time. If you're waiting for your home to open up, and think it may be a while, you should look into temporary secure storage spaces.
If you need a company that can house your stuff temporarily, we here at Men on the Move can help. See our secure storage page for details.
Temporary Housing
You yourself will need a place to rest your head. There are a few options for you depending on the time frame of which you'll need to. For short term displacement, family or with a friend is probably the safest and easiest. Be wary of looking on Craig's list or random posts. Extended stays at hotels can be an option, many offer discounts if not in travel or business  centers. There are temporary spaces to rent, such as short term leases and single month leasing. You'll have to do some research and price compare to see what your best option is.
Living With The Basics
If you are moving your stuff to a storage container, we recommend thinking carefully about packing. Put non-essential items in the back, and items you're more likely to use in the front. Boxes you would want to consider keeping closer to the front: Office items, any kitchen items you can't live with out (coffee maker we're looking at you), and clothes that you may need. 
Pack an "essentials" Bag and Box
Make sure you leave one box (a personal bag) filled with items you will use on a regular basis. Much like a "vacation bag" pack like you'll be gone on vacation. Clothes and toiletries you'll need and any items you'll want on a regular basis, make sure they are accessible. We highly recommend having an entertainment bag, a personal bag, and an odds and ends bag (for kitchen items you can't live with out and other odds and ends that you'll need). 
For all your moving needs, choose Men on the Move to assist. We can help you with packing supplies, short term moves, temporary storage!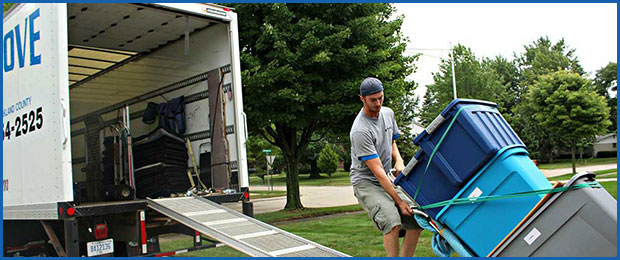 Moving to a new home can be both an exciting time and a nerve racking time. When packing and preparing for your move there are some tips you should consider trying to help make the whole process as easy as possible. First of all, one of the best tips we can give you is to hire a professional, insured moving company such as Men on the Move. With reasonable rates and top notch customer service, Men on the Move is the best choice when it comes to moving companies in Michigan.
Now that you have hired a great moving company, and your date is set you should consider cleaning out what you do not need. The great purge of unwanted stuff, throwing away and selling unwanted items can help you keep your move easy and organized. We have a great article on that very topic here, which will give you pointers on how to remove some of the clutter from your life.
The First Steps In Packing and Preparing For Your Move
One thing often over looked on a long moving day is just how exhausted you can become. The movers have dropped off all your items it near the end of the day and you just want to rest and go to bed, but you can not find your essentials. By packing an overnight bag with all your essential and keeping it with you in your car can solve this problem. Having that bag after a long hard day helps prevent you from having to dig through multiple boxes.
Another way to quickly see where your items are is to pack your belongings in clear plastic bins. This makes seeing what the contents are quick and easy. Did you run out of bubble wrap or packing supplies? Men on the Move has all the supplies you need, but if you still need to wrap breakables, you can use clothes to save on bubble wrap. If you have a lot of open toiletries, you can place saran wrap over the top then screw the cap on to prevent leaks.
Storing plates vertically, like a record, can help prevent breaks. Also using Press n' Seal over dresser drawers helps to keep everything in place. These are some great tips to help your next move go as smooth as possible. Of course, the best route after you have your items packed is to let the professional movers at Men on the Move move you to your new home. With reasonable rates and outstanding service you will be glad you did, request your quote today!

Tips for Moving Your Closet
Moving day is fast arriving. We all have odds and ends that we have to pack up when we move, but what can be more intimidating than the dreaded closet. This process used to be terrible and tedious, which is why we want to help. We've found tips and trick from around the web that will help you make your next move easy breezy.
First things first: The purge
Why make your move any harder than you have to? No sense in bringing clothes that you don't wear anymore. Go through your closet, see what needs to be given away, and get rid of it. It will make your move easier, and help you make room in your new closet. (First, try selling these items you don't want. This might give you some extra cash for your move.)
Things that are hung up
This is the worst one to deal with. Taking the clothes off the hangers, packing them up, then having to put them back on the hangers. in your new place? Not anymore! Take a large garbage bag and while your clothes are hanging uptake the bag and pull the bag up around the clothes and secure it at the hanger. There ya go!
Dressers
We've seen some really good tips and tricks online, and this one takes the cake. Dressers drawers can be taken out and wrapped in movers plastic wraps. A little different, we know.
This is going to save you time and energy.
Tiny trinkets and decorations
We recommend wrapping these up nice and tight in similar boxes. You can use extra linens, sheets, and such to save space and keep your items safe.
Picking the right moving company:
Making sure the moving company you pick is as important as the move itself. Don't waste your time with movers who don't have experience. We here at men on the move can help! Click here for a free quote on your next move!
When everything's said and done:
Clean your closet. Wash it down with a sponge and soapy water. These are the areas that seldom get cleaned enough. So take advantage of this.
Also, remember if you need a professional moving service, then let us help! Click here for a free quote on your next move
Moving day is approaching, and you may have found that you are in need of some extra hands on the move. If you've never hired a moving service company you may be asking questions like "How much is this going to cost?", "What is the difference between a licensed and unlicensed mover", or " Why not use this craigslist guy?".
First off, we are going to strongly advise you not to use the craigslist guy, just for the simple reason that he probably isn't licensed. Having a license for a moving company is important for you to the consumer because it ensures a few things:
That the company is running a legal operation and can be held accountable for any of their actions
A licensed company will have insurance, and in turn, will probably offer insurance for you the consumer.
Unlicensed movers are more likely to potentially damage your stuff, change prices once they have your possessions, or steal your stuff.
Men on the Move Is A Licensed Moving Company
In the past few years, there has been a skyrocket in complaints against unlicensed moving companies. Many sting operations to shut these illegal operations down (Here is an example story from New Jersey). From items getting stolen to unexpected price hikes, you need a company you can trust. For the Metro Detroit area, there is no better company to use than Men on the Move. You've probably seen us on highway helping someone with their move or heard about us on the radio. When it comes down to it, no one does it better than Men on the Move.
We also offer free quotes for your commercial or residential move so you can better assess your moving costs. Finally, we are fully licensed, insured, and always give our award winning service.
When preparing to move out of an apartment in Michigan we recommend giving yourself 6-8 weeks. Giving yourself enough time will reduce stress levels that come with apartment moving, and ensure that everything is prepared for your first day in your new home. If you do not have that much time, its okay, use this information as a guide for apartment moving in Michigan.
6-8 Weeks Prior to Apartment Moving
Begin your apartment moving preparation by creating a moving journal where you will keep notes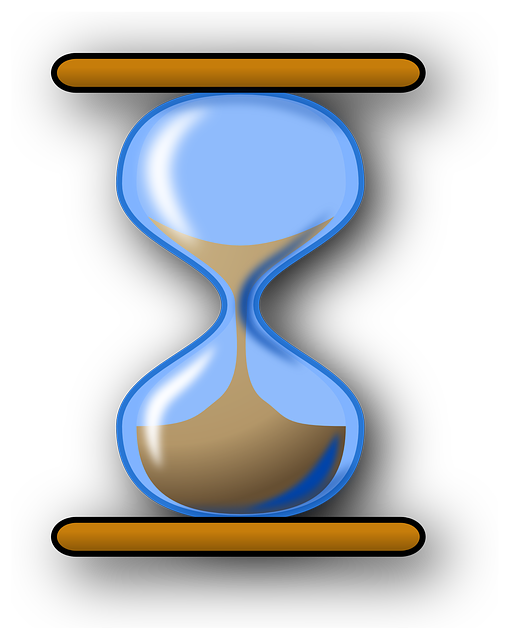 or important information during your moving process. This is the time in which you will want to decide if you will be moving or hiring a professional moving company in Michigan. Plan your moving budget, if you are moving long distance, moving intrastate, or even moving interstate, and will be shipping items prior to moving, be sure to incorporate that into your Michigan moving budget.
Check with your apartment landlord to see how much notice is required before moving, also check with your new landlord to see any restrictions the complex may have on moving into a new apartment. Look into new school districts, begin the change of address process, and make a list of who you need to notify about your move.
Begin planning how you will arrange the furniture in your new home, this will help if you need to downsize prior to your move. Also, start gathering moving boxes or moving supplies.
4-5 Weeks Before Moving
Remember that moving companies typically charge based on weight and distance. Use your last 4-5 weeks prior to a Michigan Move to use some of your food, detergents, or other items that you routinely purchase from the store. If you have valuable items that you wish to not have on the moving truck, plan what you will be transporting or shipping. Begin packing your items and continue to make address changes if necessary.
2-3 Weeks Prior to Your Move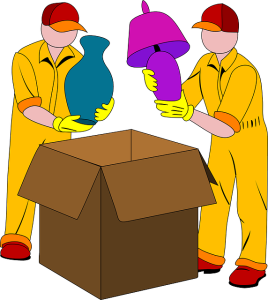 Contact your hired moving company to make sure they do not have restrictions on what they can move. Look over your lease and see what types of cleaning or maintenance you must do on your current apartment to ensure that you receive your security deposit back if applicable.
Call your utility companies and schedule a day to have your utilities transferred to your new residence. This will ensure that everything is livable the day of your move and ready for you the first night in your new home.
The Week of your Apartment Moving
Take time to confirm all scheduled appointments, meetings, or child care arrangements. Be sure to include a follow-up call to your moving company to ensure that there are no changes and everything is still on schedule.
Double check that everything around your apartment is ready for your move out inspection. Have a box of cleaning supplies handy in case you need to touch up or realize you missed something. Also, ensure that you keep a priority box out and accessible so that you have what you need for your first night in your new home.
Moving Day
If you have any last minute packing to do, do it. Be sure to do a walk-through of your apartment, turning off lights to rooms you have completed your walkthrough in. Also, turn off your thermostat and any appliances that need to stay in your apartment.
Before the moving truck leaves your apartment to ensure that they have your cell phone number and you have yours to keep contact in case something happens during transit.
When you arrive at your new home directly the movers in which room each box or item goes so that it is easier to unpack and set up your new home.
For more information be sure to check out our printable PDFs on moving tips for Michigan residents. Allow us to give you a quote for your residential apartment move in Michigan today.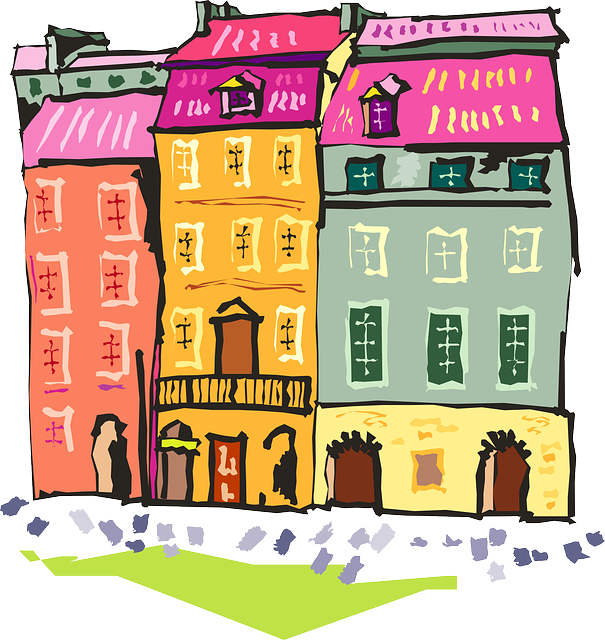 Moving can be a large project. Moving with children can add to your moving stress because your child's entire routine is disrupted. Learn how to make this transition for your children as easy as possible by following the tips below.
The best way to prepare your child for an upcoming move is to communicate and keep them involved. Let them know that the family is relocating and that everything is going to be alright. Children trust parents and depend on them to keep them in a loop with what is going on. If you are unable to take the children with you while searching, show them photos of homes. This will keep them involved throughout the entire process.
Long Distance Moving With Children
If you are moving a ways from your current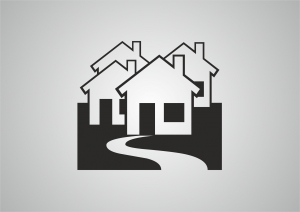 location, you may have to switch schools or doctors for your children as well. Speak with your child's current pediatrician to see if they have any recommendations to help with the process. You will want to ensure that you have enrolled your child in their new school. Do this prior to the move so that they do not have to miss much school.
When you bring your children to the new house, it is best that you have their room set up. Your child will experience feelings of loss by moving into an unfamiliar environment. Having their room set up when they get there, will help your child to relax and feel comfortable in their new environment.
To help you and your child adjust to your new environment, give your child a tour of the neighborhood including their new school and doctor's office. If you have not already, make sure to secure their new daycare as well.
The trusted movers at Men on The Move in Michigan are committed to helping you make your move as nonstressful as possible. To make your move easy, we offer free quotes and moving supplies. Hire Men on The Move for your next move, because we are licensed, insured, open 7 days a week, and offer long distance moves. So contact us today.