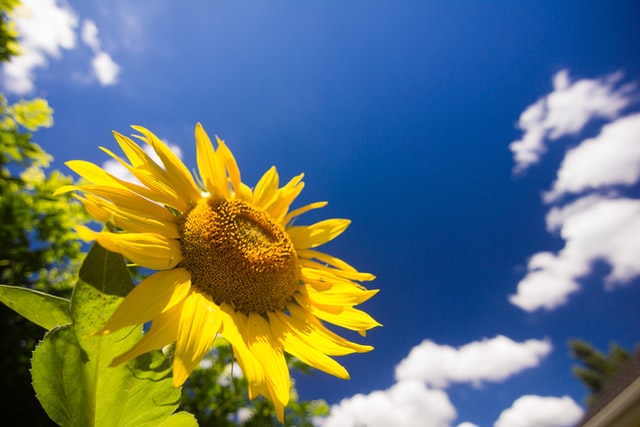 It's getting hot. The last stretch of the summer and people are experiencing the hottest part of the summer. While people are enjoying these sunny days, it is not the same when you are moving.  Moving during the Summer is difficult. Regardless of experience, people need to prepare when moving in the heat. The summer heat can lead to a lot of health risks. Too much exposure can cause sunburns and skin damage, experiencing variations of heat stroke, and lack of hydration. All of these can make moving dangerous without the proper precautions. But what do you need for summer moving? And how do you keep yourself safe? It is time for some Men on the Move moving tips!
---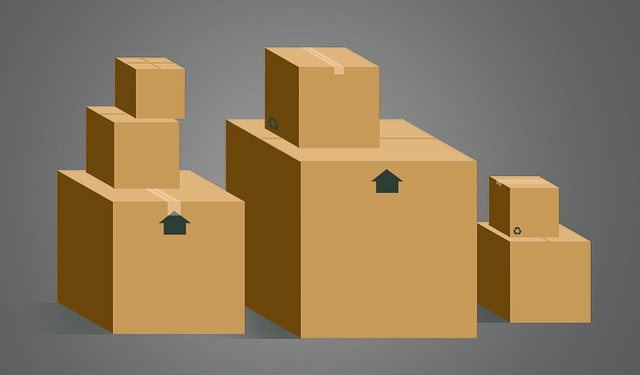 When it comes to relocating to a new place, moving can be a hassle.  There is a lot of steps that go into the moving process. The most noteworthy is packing. Before moving into your new home, you have to pack all your belongings away. Some people underestimate how important it is to pack their possessions properly. Others, who are moving for the first time, have hard time understand how they should place things into boxes. For new or experienced movers, here are a few helpful moving tips to preparing your move.
Moving Supplies
Like everything else, preparation is key. It is hard to pack things away properly when you don't have the material you need. It is like a chef without cooking supplies. But in this case, it's moving supplies. It essential to have tools to even start the moving process. Different sized moving boxes to handle smaller or larger objects in your house. Packing tape to keep your boxes shut tight. Packing paper or plastic wrap to protect your fragile items from a break during the move. Invest in bubble cushioning to protect your ceramic, glass, and porcelain. Also, don't underestimate the power of plastic sandwich bags to make sure you keep your nails and screws from being misplaced. After all, getting to your new home and finding out you can't put your bed together is stress that no one should deal with.
Packing Your Moving Boxes
Now that you have your supplies, it is time to pack! But how should you pack? More importantly, what is the best way to pack?
First of all, you have to remember to use the right sized box for the item. Use small boxes for books and other small objects. Also, try to put heavier objects in smaller boxes. Filling a large box with heavy items will make it difficult to move. Furthermore, it is important to use all your space in the box. This prevents items from shifting during the move.
Put all your fragile things together. Although it seems nerve-wracking, having specific boxes that hold your breakables makes it easier. Singling them out will make sure that your movers know they need to handle them with care. You can use packing paper and plastic wrap to make sure they are snug and protected. However, another suggestion is to use your blankets and other soft items to cushion them as well.
Label, Label, and Label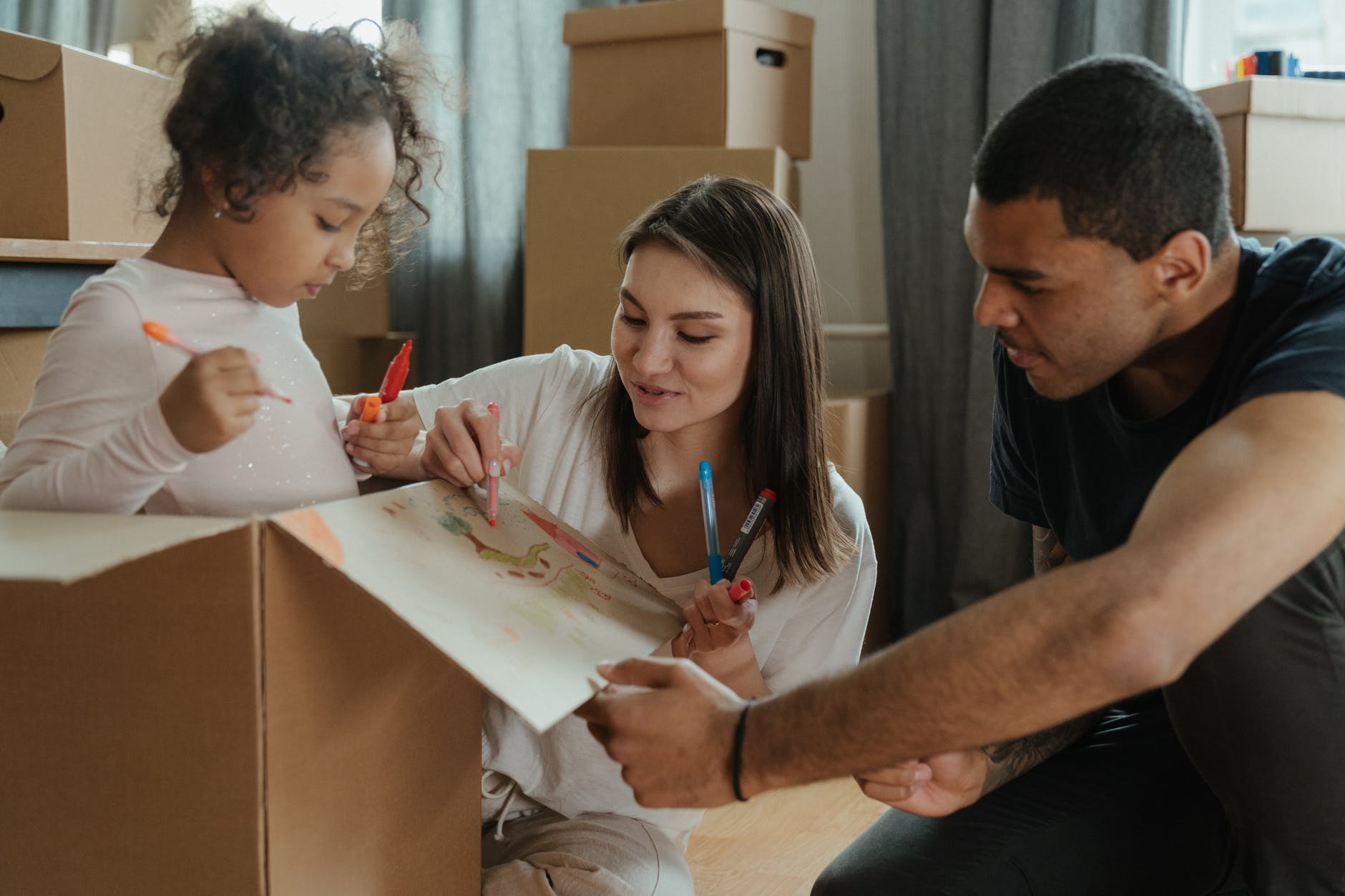 Now that your belongings are packed away, labeling them is vital. Writing down what is in the box can make sure the movers know where to put the box in your new home. In addition, you can make it clear which boxes have valuables that are breakable. This makes sure that all your boxes are handled with care while they are being loaded and unloaded.
Now that you are an expert at packing, it's time for moving day. But don't rely on any moving company, trust Men on the Move. For over 20 years, we have been helping families and companies move all across Michigan. We only hire experienced workers to make your move easier. We offer supplies to help you prepare for your move.
Want a free quote?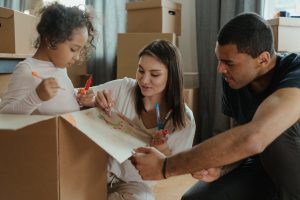 Moving can be a stressful, time-consuming, and expensive process. Costs for supplies, company labor and time, and transportation can pile up. Fortunately, we have some time saving moving tips to make your move less time-consuming and less expensive! 
Moving Tips That Are Time Saving!
Have everything packed and ready to go.
By having everything packed and ready to move, you can save some time. Make sure all of your small belongings are in boxes and all of your appliances (including the gas lines) are unhooked.
Disassemble bookshelves, dressers, and beds.
You can save some time by removing mirrors from dressers and disassembling beds and bookcases. This will make it easier for us to move you in a timely manner. 
Declutter your home and pack less to move.
By cleaning up your house and choosing what you pack, you can save money on supplies! When moving, you should only pack the necessities and important belongings. So, throw away those old magazines and free up some space for the important objects! This will save you time and money!
Use moving materials from around the house.
Most of us have cardboard boxes, bubble wrap, and tape laying around the house. You can collect what you can for your move to save some money on moving materials. The other materials you can purchase from Men On The Move for fair prices.
Hire the best moving company!
Make sure you hire an insured moving company that has experience. The more experienced the company is, the more time-efficient your move will be! Have you heard about May? Find out why May is National Moving Month.
Here at Men On The Move, we can help you save time and money on your move. Also, we have decades of experience moving customers residentially, long-distance, and out-of-state. Contact us today for a free quote and check out our tip page for more helpful information!
If you've ever experienced the stress that is involved with temporary residential moves you know stress. Managing your life while closing on a home or waiting for your apartment to be ready certainly qualifies. Even though your home isn't ready for you to move into, you have options. We'll walk you through your options and even give you a few tips.
If You're A Renter…
See If Your Landlord Will Give an Extension
See if your landlord can work with you with the move out date. Explain the situation and they may be willing to work with you. In some major cities, this is harder to do, and your landlord may prorate the days you stay longer.
For storage ask the new landlord if you could store stuff at your new place while they get it ready. Some times they are willing to do that.  Be wary, however, sometimes there isn't a way for things to stay safe and your items could get damaged. Local moving and storage companies are great because not only will they store your items, but they'll also move them when you are ready.
Dorm and College Moving
Moving from the dorms back home or to your first apartment? You can make it easy with dorm room moving companies like Men on the Move. We help college moves all the time and can assist with yours!
Temporary Storage
The biggest thing you'll have to account for is where to put your stuff. You need a secure place that will keep your personal items safe and secure. Yes you could ask your friends, but no one wants to put people out like that for long periods of time. If you're waiting for your home to open up, and think it may be a while, you should look into temporary secure storage spaces.
If you need a company that can house your stuff temporarily, we here at Men on the Move can help. See our secure storage page for details.
Temporary Housing
You yourself will need a place to rest your head. There are a few options for you depending on the time frame of which you'll need to. For short term displacement, family or with a friend is probably the safest and easiest. Be wary of looking on Craig's list or random posts. Extended stays at hotels can be an option, many offer discounts if not in travel or business  centers. There are temporary spaces to rent, such as short term leases and single month leasing. You'll have to do some research and price compare to see what your best option is.
Living With The Basics
If you are moving your stuff to a storage container, we recommend thinking carefully about packing. Put non-essential items in the back, and items you're more likely to use in the front. Boxes you would want to consider keeping closer to the front: Office items, any kitchen items you can't live with out (coffee maker we're looking at you), and clothes that you may need. 
Pack an "essentials" Bag and Box
Make sure you leave one box (a personal bag) filled with items you will use on a regular basis. Much like a "vacation bag" pack like you'll be gone on vacation. Clothes and toiletries you'll need and any items you'll want on a regular basis, make sure they are accessible. We highly recommend having an entertainment bag, a personal bag, and an odds and ends bag (for kitchen items you can't live with out and other odds and ends that you'll need). 
For all your moving needs, choose Men on the Move to assist. We can help you with packing supplies, short term moves, temporary storage!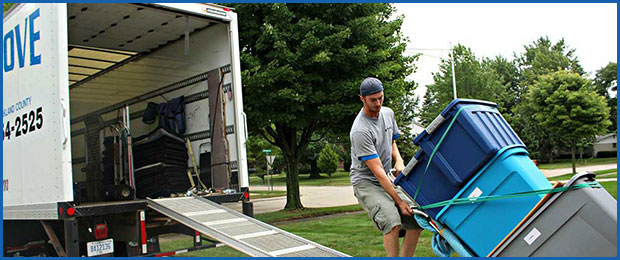 Moving to a new home can be both an exciting time and a nerve racking time. When packing and preparing for your move there are some tips you should consider trying to help make the whole process as easy as possible. First of all, one of the best tips we can give you is to hire a professional, insured moving company such as Men on the Move. With reasonable rates and top notch customer service, Men on the Move is the best choice when it comes to moving companies in Michigan.
Now that you have hired a great moving company, and your date is set you should consider cleaning out what you do not need. The great purge of unwanted stuff, throwing away and selling unwanted items can help you keep your move easy and organized. We have a great article on that very topic here, which will give you pointers on how to remove some of the clutter from your life.
The First Steps In Packing and Preparing For Your Move
One thing often over looked on a long moving day is just how exhausted you can become. The movers have dropped off all your items it near the end of the day and you just want to rest and go to bed, but you can not find your essentials. By packing an overnight bag with all your essential and keeping it with you in your car can solve this problem. Having that bag after a long hard day helps prevent you from having to dig through multiple boxes.
Another way to quickly see where your items are is to pack your belongings in clear plastic bins. This makes seeing what the contents are quick and easy. Did you run out of bubble wrap or packing supplies? Men on the Move has all the supplies you need, but if you still need to wrap breakables, you can use clothes to save on bubble wrap. If you have a lot of open toiletries, you can place saran wrap over the top then screw the cap on to prevent leaks.
Storing plates vertically, like a record, can help prevent breaks. Also using Press n' Seal over dresser drawers helps to keep everything in place. These are some great tips to help your next move go as smooth as possible. Of course, the best route after you have your items packed is to let the professional movers at Men on the Move move you to your new home. With reasonable rates and outstanding service you will be glad you did, request your quote today!

Tips for Moving Your Closet
Moving day is fast arriving. We all have odds and ends that we have to pack up when we move, but what can be more intimidating than the dreaded closet. This process used to be terrible and tedious, which is why we want to help. We've found tips and trick from around the web that will help you make your next move easy breezy.
First things first: The purge
Why make your move any harder than you have to? No sense in bringing clothes that you don't wear anymore. Go through your closet, see what needs to be given away, and get rid of it. It will make your move easier, and help you make room in your new closet. (First, try selling these items you don't want. This might give you some extra cash for your move.)
Things that are hung up
This is the worst one to deal with. Taking the clothes off the hangers, packing them up, then having to put them back on the hangers. in your new place? Not anymore! Take a large garbage bag and while your clothes are hanging uptake the bag and pull the bag up around the clothes and secure it at the hanger. There ya go!
Dressers
We've seen some really good tips and tricks online, and this one takes the cake. Dressers drawers can be taken out and wrapped in movers plastic wraps. A little different, we know.
This is going to save you time and energy.
Tiny trinkets and decorations
We recommend wrapping these up nice and tight in similar boxes. You can use extra linens, sheets, and such to save space and keep your items safe.
Picking the right moving company:
Making sure the moving company you pick is as important as the move itself. Don't waste your time with movers who don't have experience. We here at men on the move can help! Click here for a free quote on your next move!
When everything's said and done:
Clean your closet. Wash it down with a sponge and soapy water. These are the areas that seldom get cleaned enough. So take advantage of this.
Also, remember if you need a professional moving service, then let us help! Click here for a free quote on your next move