"The Great Purge"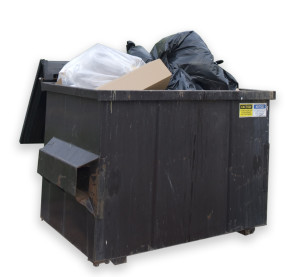 Nothing can be better for your move and soul than a complete cleaning/ house purge. Getting rid of the clutter will not only help your move, but also help you reduce the amount of junk in your life.
We've compiled a list that will help guide you through "The great purge".
Let's start with your closet:
"If you haven't worn it in over a year, toss it."
The easiest way to determine if you've worn it recently? Look to the back of your closet or the bottom of your drawer. Go to the areas of your organizing system where clothes go to die, this is where you can start. Granted there needs to be some seasonal considerations, but you need to get rid of clothes, shoes, and accessories that you don't like or don't wear any more. They take up more space than you think.
Some people like the "three boxes" technique where you have a "Keep it" box, a "Toss it" box, and a "Maybe" box. This technique helps so you can see where your true feelings lie on your sweater vest collection or your cat shirt entourage.
The Kitchen:
This is the second area of the house with the most stuff you probably don't need. Extra sets of silverware, extra appliances, and glassware you never use. Go through and take an honest look at your kitchen/ life and see what you can get rid of. Do you really need/use that juicer or espresso machine? We didn't think so. Get rid of them.
Bathroom Brigade:
Ahh yes the bathroom and all the accessories that come with it. Over the years you collect things that you just don't really need. Extra Make-up pallets, extra razors and shaving guards, and extra bottles of sample shampoos from hotels… PURGE THIS. Get rid of all these extra things you don't use. Trust us.
Things To Consider When Cleaning For Your Move
Other things that we tend to compile that we shouldn't:
Electronics (Technology progresses and so should you. Get rid of your old floppy drive reader and update to the cloud… your moving bill will thank you)
Weird Nic-Naks (Yes it was cute to get a collection of mice figurines for christmas, but seriously you don't want people to judge you for your poor life choices)
Furnature we should get rid of, but for some reason we don't (Yes the leather chair is nice, but the years have taken its toll on it, upgrade your life)
Holiday Decorations (I do advocate for being festive during the holidays, but if your mile long christmas lights don't work, toss them)
Movie collections (VHS technology is dead, so stop trying to pretend like it isn't, get rid of them and buy the blu rays)
New Projects and Hobbies that didn't work out (If you haven't made a scrapbook in years, toss it. You will never pick it back up. Don't kid yourself)
Clean like your gonna have a garage sale, and then actually have one.
Having a garage sale will not only help you get rid of a bunch of stuff you don't need, it will also give you a little bit of extra cash in your pocket for the move. Its a win/win, yes you will have to do math on a Saturday, and yes you will have to interact with the dreaded "Garage sale crowd", but it'll be worth it.
Left overs?
Depending on how lazy you are, you have a few choices here. If you think you can get a few bucks off of some items, try to hustle them online (craigslist, facebook) or use the ad section of your local newspaper. Or if you have items you don't think anyone could possibly want, you can see what those people look like with the "free" section on Craigslist. People will come, especially when it's free. If you still have stuff left over, donate it.
If you need help with your next move remember we here at Men on the Move can help. We've been in the moving business for over 24 years, and have gained a trustworthy reputation with a focus on quality. We will even offer you a free quote for our services. Simply click here and fill in our on-line form and we will return with a quote for our services. It's that easy. So fill out our form, and get the ball moving!
Posted In: Apartment Moving, Movers in Michigan, Moving Tips
Tags: Best way to spring clean for a move, getting rid of stuff for a move, Movers Located in Michigan, moving purge, spring cleaning for a move, spring cleaning for moves, what I should do before my move, what should I purge for my move, what to purge for a move