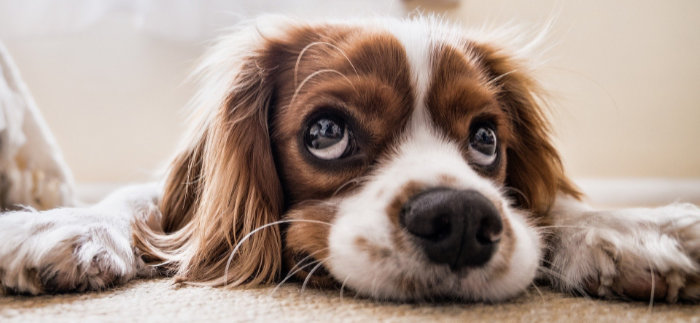 Have you seen Michigan Movers? We are moving all over Southeast Michigan! Also, our customers, friends, and hopefully soon-to-be customers are seeing us! In addition, we have a running contest for everyone. Enter to win a gift card to one of your favorite restaurants! Moving people all over Michigan and to other states has been a great advantage for all of us!
Make Sure You Have Seen Michigan Movers
Our last winner was M. Monseur for the month of March. We want to thank M. Monseur for entering our contest. We have been moving people all around the area of our Great Lakes. Last week we were in Commerce Twp. Michigan moving a customer to New Hudson (Lyon Twp). When you don't live or work in the not so far cities that surround you here in Michigan you don't always realize what this great state has to offer.
While we were in New Hudson our customers were telling us how great their realtor was and what they are excited about around their new home. Just a bit away from the city with lots of trees and golf greens, that's what they are looking forward to. New Hudson is a great place to raise your family.
Whether you like city life like Royal Oak, Ann Arbor, Downtown Detroit, or prefer small towns like Milford, Commerce, South Lyon, or Plymouth Michigan. We are moving customers all over, customers are finding us, snapping pictures, and we are enjoying the ride! If you have any questions about where, how, or what your moving CALL MEN ON THE MOVE TODAY at (734) 744-9547 or get a free quote!!! Finally, we will make this the easiest, safe, and great experience move you've ever had!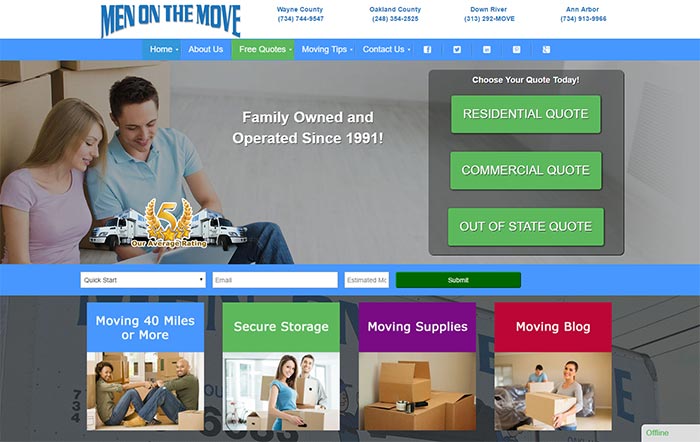 You may have noticed that Men on the Move has gone with a new look this year. For 2017, we decided to freshen up our website and give customers an easier more appealing site to navigate. At Men on the Move, we want to take the hassle out of moving and by providing you with an easy way to contact us is a priority to us.
New Features and New Look
Of course, no matter what city or area you live in we have a number for you to call. Don't want to fill out a quote form? No problem, look right across the top of our site for any of our four phone numbers. In addition, we always have a moving expert ready to take your call and help you with any questions you might have. Need a quote fast? Use our easy quick start quote, all you have to do is select the quote you want and hit submit and it will take you right to your form.
Already know the quote you want? Simply select one of the green buttons and away you go to the quote you need. Also available, if you look at the bottom right, we have online chat, even if it says offline, feel free to leave us a message! If you need to move over 40 miles, secure storage, moving supplies, or like to read our blog, the nice large icons will take you there.  Also, you can learn what others have said about Men on the Move by scrolling down and reading our testimonials.
The next time you are looking for a qualified mover, remember Men on the Move. Furthermore,  Men on the Move is the recipient of Angie's List Super Service Award as well as voted Best of Detroit by the Metro Times. Finally, support a veteran owned and operated business and hire Men on the Move the best local mover in town!
"The Great Purge"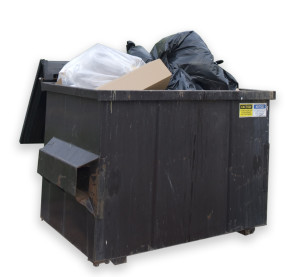 Nothing can be better for your move and soul than a complete cleaning/ house purge. Getting rid of the clutter will not only help your move, but also help you reduce the amount of junk in your life.
We've compiled a list that will help guide you through "The great purge".
Let's start with your closet:
"If you haven't worn it in over a year, toss it."
The easiest way to determine if you've worn it recently? Look to the back of your closet or the bottom of your drawer. Go to the areas of your organizing system where clothes go to die, this is where you can start. Granted there needs to be some seasonal considerations, but you need to get rid of clothes, shoes, and accessories that you don't like or don't wear any more. They take up more space than you think.
Some people like the "three boxes" technique where you have a "Keep it" box, a "Toss it" box, and a "Maybe" box. This technique helps so you can see where your true feelings lie on your sweater vest collection or your cat shirt entourage.
The Kitchen:
This is the second area of the house with the most stuff you probably don't need. Extra sets of silverware, extra appliances, and glassware you never use. Go through and take an honest look at your kitchen/ life and see what you can get rid of. Do you really need/use that juicer or espresso machine? We didn't think so. Get rid of them.
Bathroom Brigade:
Ahh yes the bathroom and all the accessories that come with it. Over the years you collect things that you just don't really need. Extra Make-up pallets, extra razors and shaving guards, and extra bottles of sample shampoos from hotels… PURGE THIS. Get rid of all these extra things you don't use. Trust us.
Things To Consider When Cleaning For Your Move
Other things that we tend to compile that we shouldn't:
Electronics (Technology progresses and so should you. Get rid of your old floppy drive reader and update to the cloud… your moving bill will thank you)
Weird Nic-Naks (Yes it was cute to get a collection of mice figurines for christmas, but seriously you don't want people to judge you for your poor life choices)
Furnature we should get rid of, but for some reason we don't (Yes the leather chair is nice, but the years have taken its toll on it, upgrade your life)
Holiday Decorations (I do advocate for being festive during the holidays, but if your mile long christmas lights don't work, toss them)
Movie collections (VHS technology is dead, so stop trying to pretend like it isn't, get rid of them and buy the blu rays)
New Projects and Hobbies that didn't work out (If you haven't made a scrapbook in years, toss it. You will never pick it back up. Don't kid yourself)
Clean like your gonna have a garage sale, and then actually have one.
Having a garage sale will not only help you get rid of a bunch of stuff you don't need, it will also give you a little bit of extra cash in your pocket for the move. Its a win/win, yes you will have to do math on a Saturday, and yes you will have to interact with the dreaded "Garage sale crowd", but it'll be worth it.
Left overs?
Depending on how lazy you are, you have a few choices here. If you think you can get a few bucks off of some items, try to hustle them online (craigslist, facebook) or use the ad section of your local newspaper. Or if you have items you don't think anyone could possibly want, you can see what those people look like with the "free" section on Craigslist. People will come, especially when it's free. If you still have stuff left over, donate it.
If you need help with your next move remember we here at Men on the Move can help. We've been in the moving business for over 24 years, and have gained a trustworthy reputation with a focus on quality. We will even offer you a free quote for our services. Simply click here and fill in our on-line form and we will return with a quote for our services. It's that easy. So fill out our form, and get the ball moving!
It's always a great idea to plan your move well in advance. Usually, planning two to three months ahead of time is a good time span to get all of your belongings sorted out. Although Men on the Move recommends you to plan ahead, sometimes people don't have time and have to move last minute. Regardless, we are here to help you.
Last MInute Moving Advice
Last minute moving can be a pain and can feel like you're being rushed but with these tips, we can make your quick move seem like it was planned:
Throw away the unnecessary junk. Getting rid of the items that you don't need is essential when doing your last minute move because it helps you in the long run. Instead of just packing up everything and moving, sorting and throwing away or donating the things that you no longer want makes your move easier. The fewer items you have to pack, the less stress you'll have when moving. Moving takes time and energy and by having everything already sorted out or thrown away prior to moving to another location, it will make your move even smoother.
Make piles. Sorting your belongings into three piles (to keep, to throw away, and to donate) can be very beneficial during your last minute move. If you haven't used, worn, or played with it in over a year, throwing it out or giving it away would be your best bet. Moving last minute doesn't have to just involve you; your family and friends can get involved too to help your move go by faster.
Start packing. Men on the Move suggests using boxes when packing. Used or new boxes, the choice is yours. Make sure you properly wrap things such as mirrors, lamps, and glass with bubble wrap for safety reasons. Fragile objects like that will need to be carried more carefully than things such as clothes and shoes. Once everything is packed away, look around your old home to make sure you're not forgetting anything. Check out our tips on properly packing your boxes for some helpful advice!
Hire Men on the Move Today
Men on the Move love to see our customers satisfied. If you're currently packing for your last minute move, contact us today. Finally, let us help you take that burden off of your shoulders.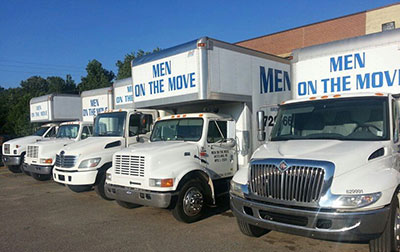 Are you looking to move in, or out of West Bloomfield, Michigan? If so, you want a professional mover that you can trust moving your items from point A to point B. Also, Men on the Move provides a high-quality moving experience, doing everything they can to make your move as easy as possible.
With many moving companies in the Michigan/Metro Detroit area, you want to be sure that you do your research and find a company that is credible and trustworthy. Also, Men on the Move understands that you have expensive, fragile, and meaningful items that you may need to move. They will take precautions to ensure that your belonging arrives in the best of quality, and are safely transported to or from West Bloomfield, Michigan.
Moving To West Bloomfield
Make sure to check out all of the resources Men on the Move provides residents, or soon to be residents of West Bloomfield, MI with. You will find information on moving with children, checklists to help organize your move, ways to make your move easier, and information on finding a trustworthy mover. In addition to Bloomfield, Men on the Move can move you to any Michigan city such as Ann Arbor or Farmington. Also, we offer long-distance out of state moves as well as local residential moves.
With decades of experience, the Men on the Move crew can have you in your new home quick and easy.  If you need boxes, or other packing materials let us help! We have low-cost packages that will include everything you need to move in or out of your West Bloomfield home. Do not just take our word for it, look at our rating on the Better Business Bureau. Finally, click here to get an estimate on how much your move will cost.