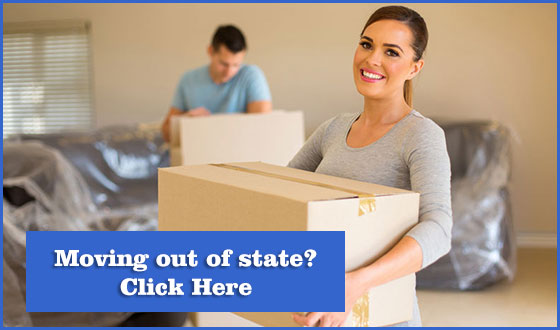 When moving long distances from Michigan, ensuring that you find the right moving company is very important. Before you hire a company to move your valuables, you want to do thorough research before making a commitment and signing any documentation.
Interstate moving is a much deeper process than Intrastate moving, simply because they will be carrying your things a much longer distance. It is very important to know whether you are dealing with a broker or an actual moving company. When dealing with a broker, make sure to ask who the company is that will be moving you, and once again, do your research.
To ease the stress of your long distance move, hire the professionals at Men on the Move. We have extensive experience at moving families across state lines and can help your whole move go super easy. No matter if you are moving to the East Coast or the West Coast we can help!
Long Distance Interstate Move
As sad as it is, there are many out there that will claim to be a reliable moving company but are just looking to take advantage of you. I would like to share some red flags and things to avoid when hiring a moving company for your intrastate move.
Do not pay for your move until you have received all of your belongings. Making a checklist as you load boxes into the truck, then checking them off after they have been brought into your new home. This can help you to ensure you have everything. If you are missing a box, do not pay until it is found because your move is not complete.
If cash is the only payment option offered to you, do not hire the company.
Do not put high valued items such as jewelry, paperwork, or account information on the truck. Keep these items with you.
Following the above step will help ensure that you have a successful long distance interstate move. In addition, hiring qualified movers such as Men on the Move is always your best option. Men on the Move have over three decades of experience and is fully licensed and insured.
Finally, for more information on interstate moving, or to get a quote contact Men on the Move today!
Posted In: Long Distance, Long distance moving, Michigan, Michigan Movers, Movers in Michigan, Moving, moving specials
Tags: interstate moving, intrastate moving, Professional Michigan Movers