Are you considering moving to Michigan? With a diverse population of just under 10 million, the "Great Lakes State" has so much to offer. From cool landscapes to affordable housing–the possibilities are endless. And there's more. Recent reports show that jobs for workers are paying better now in Michigan. In the last few months, more new jobs have been added so people in states like; Ohio and Indiana may be looking at moving to Michigan.
Upon any long distance move, it's always good to do some research about the state. Here are a few things to take into consideration before moving to Michigan.
Things to Know Before Moving to Michigan
The first thing most people think of when they think of Michigan is the mitten.  Also, Michigan is known for is that it is split up into two different parts: the upper peninsula (UP) and the lower peninsula (LP). The upper peninsula is famous for its natural beauty, sparse population and Lake Superior. The lower peninsula is famous for being surrounded by the Great Lakes, watersports and of course;  the motor city.



Another perk about moving to Michigan is for the sports. Both college-level and professional-level sports are pretty huge in the state of Michigan and the University of Michigan is known as one of the most highly regarded public universities in the country. Michigan is home of the Detroit Lions, Tigers, Pistons and Red Wings! No matter where you are; in the city or in the suburbs of Detroit, you have a team to root for.
Lastly, Michigan has incredible offers on homes. Since our state's population has leveled off over the past few years, the prices of homes have become lower and affordable. This has presented better opportunities for people looking to move in and get settled in our great state.
Moving to Michigan?
Are you planning on moving to Michigan any time in the near future? Men on the Move is known for great service and offers affordable prices. We will make sure your moving experience a smooth one. So, what are you waiting for? Give us a call or fill out our free quote form today! We look forward to hearing from you very soon and cannot wait to do your interstate long distant move to Michigan.
Grand Rapids Michigan is a booming and thriving city with a huge beer scene (voted Beer City USA), a hot real estate market, and a thriving local shops and restaurant scene. Also, Grand Rapids is the second largest city in Michigan and the largest city on the Westside of Michigan. The population of Grand Rapids has been steadily increasing and because of that GR has one of the hottest real estate markets in the country. With the building of the "Medical Mile", over a dozen colleges, and events like Art Prize, Grand Rapids has a lot to offer. GR is the perfect city for young professionals, college kids, or someone looking for a cool city to live in.
Fun Things To Do in Grand Rapids
With local places like Founders Brewing Co., the Frederik Meijer Gardens, Van Andel Arena, and The John Ball Zoo there is plenty to do in the city. In addition,  Grand Rapids is a walkable and bikeable city that has bike lanes, a large farmer's market, local soccer team, and thriving brewing and distillery scene. The Heritage Hill Historic District boasts many beautiful turns of the century homes and even hosts Meyer May House, a work of Frank Lloyd Wright. If you're looking for more presidential things to do, the Gerald R. Ford Museum and childhood home are nestled into the city as well. There are so many things to do in Grand Rapids, you almost don't have enough time in the day!
Moving To Grand Rapids
If you're moving to Grand Rapids make sure you hire a professional. Moving from Metro Detroit to Grand Rapids is a long distance move or intrastate move. When moving long distances (over 40 miles), you need to have a moving company that is certified and able to do intrastate moves.
If you're moving from Detroit to Grand Rapids hire a moving company that can make the long-distance move easy. We here at Men on the Move will make as efficient and stress-free as possible. Finally, we offer moving supplies, moving checklists, and can give you a quote for your next move.
When it comes to long distance moving, there are so many important things to consider. Sometimes, the details of what to expect and/or prepare for can be downright overwhelming. However, it doesn't have to be. Professional moving companies exist for this very reason—to lend their expertise during a complex life-changing moment.
Below, you'll read about a couple of benefits to having a professional mover handle your long distance move.
Long Distance Moving Benefits
How many times have you moved within the last decade? Once? A few? Professional movers have perfected their craft down to the "T", meaning that if you were to hand them over your entire move, you'd expect them to do an expert job. Those who have been in this profession for quite some time now are aware of what needs to be done and will do everything that they can to make your long distance move a smooth one.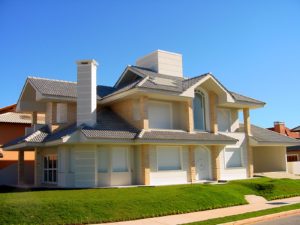 Less Stress
Like a divorce, death or the loss of a job, stress from a life-changing event can take a toll.  Moving a long distance to a new place can be that type of event. With so many decisions to make and things to consider regarding the needs of yourself, family and pets, professional movers can wipe out the hassle of overseeing every single detail and make you feel sane again. The more time for yourself, the better. Preparation is key to dealing with a life change, hiring a professional mover will help you with that.
Safety First
Another advantage to having a professional mover is that they handle all of the heavy liftings. Professional movers are trained in how to properly handle your belongings–no matter what it is. Because of this, it will save you and your family from having sore muscles and will keep you all safe from injuries or accidents.
Professional Long Distance Moving with Men on the Move
Is your new home 40+ miles away from your current home? Prior to hiring a professional moving crew for your long distance move, be sure to have all of your addresses and dates accurate, know whether or not if you're going to keep or buy new furniture and have your children and pet(s) prepared for this life-changing event. Once you have a list of things you're going to take, the next step is to pack, and finally, contact a professional moving company to help you with your long distance move.
Men on the Move is a professional long-distance mover from Livonia, Michigan. When looking to move long distances, which is any move over 40 miles, we can help. Our professional movers have extensive experience in long-distance moves. For over 30  years Men on the Move has been providing moving services all over Livonia.
So, what are you waiting for? Pick up the phone and call Men on the Move today for your next long distance move. Fill out our free residential quote today! We guarantee you that we'll handle your long distance move at a reasonable price.
Long distance moving can be stressful, no matter if you're moving for a new school, new job or just because. Not only is it a hassle, but it's also harder to do alone. Regardless of what you're moving for, Men on the Move is one of the oldest long distance moving and storage companies in Michigan. Being in business for many years, we will make sure that you get to where you need to be with no hassle or worry.
Long Distance Moving
If you are planning to move out of the state to, let's say Cincinnati, Ohio or Indianapolis, Indiana, there are a few things you might need to consider before moving:
Putting in for a change of address
Enrolling your children in their new school
Finding a new doctor, dentist, etc. for you and your family
Registering to vote in your new district
Hiring someone to hook up your utilities
With any long distance move comes a lot of planning and preparation. Being ahead of the game is key to a successful move. Men on the Move has the experience and professionalism one would expect any moving company to have. Moving across town or across the state, we are consistent, no matter the distance. Specializing in residential moving, Men on the Move offers special pricing for long distance and out-of-state moves.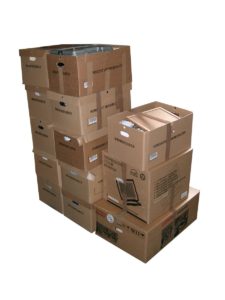 Indoor Secure Storage
Along with long distance moving, we also offer indoor secure storage here in Michigan. Men on the Move offers cubicles for those of you who need to store your belongings (such as household furniture) in a secure storage area. Each storage unit is big enough to store a basic one bedroom apartment. Our warehouse area is protected with an advanced alarm system and will be kept safe and damage-free. If you are interested in storing your belongings at our Livonia, Michigan warehouse, please fill out our quote form.
Why Choose Men on the Move?
The main goal for Men on the Move has always been our attention to detail and our great, personal service. We differentiate ourselves from all of the other moving companies because:
Only experienced workers are hired
Our employees are always courteous
Always prepared, our guys arrive at the job on time and ready to work
We provide the same caring attention to every job, regardless of the size
Get FREE in home estimates
If you are in need of a trusted company to help you and your family move from the Metro Detroit area to Indianapolis or Cincinnati or if you are looking for a storage and moving company, Men on the Move Michigan is the place to call.
Contact us today for your next move.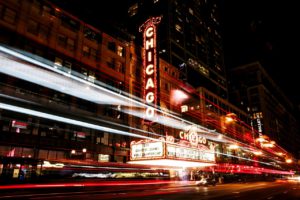 Moving to windy city i.e., Chicago doesn't have to be stressful with Men on the Move! One of the closest major cities to Detroit and a very popular place for Michiganders to move. The jobs, the sites, and plus…it's Chicago. Making the jump to a bigger city can be intimidating, but it doesn't have to be!
We have a list of tips and tricks to make your move to Chicago smooth sailing. We've got insight on out of state moves, securing your apartment in a new big city, and the best way to plan your move. We even can help you with your packing and supply your moving supplies.
Long Distance Moves to Chicago Done by Men on the Move

Whether you're moving for a new job, a new school or just a change of pace Men on the Move can help your move. We're here for the long haul, and will get you there will no hassle or worry. We've been in business long enough to know how to make sure you move to Chicago goes smoothly and hassle free.
If you need a trusted company to help your move to Chicago, let Men on the Move in Michigan help. We have the experience, the reputation, and professionalism you would expect from your home town's local movers. We have helped others with their long distance moves to Chicago, the New England area, and other big cities like New York.
Our award winning service won't let you down. We want your residential or commercial move to go smoothly. So next time you need to move, contact us here at Men on the Move! We'll get you ready and moved into to your new home!
Men on the move professional movers specialize in moving from the Metro Detroit area to Illinois and other midwest metro areas.  We can even give you special pricing for long-distance out of state moves. A good example would be hiring us to move you from the Plymouth-Canton area to Glenview Illinois.
Get your free quote on a move to Chicago today!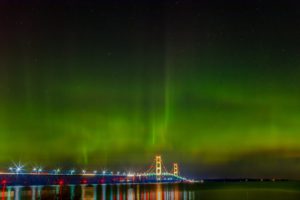 Moving in State?
Did you know that if you're going to move more than 40 miles to your new home that it's considered a long distance move? While you may not think to much on this, you really should. When your move is long distance, like moving from Flint to Grand Rapids, your prices are going to be higher due to regulations in Michigan. Also companies like to take advantage of this and will end up overcharge customers. Make sure you don't get caught in this trap. When you are asking for pricing for a long distance move in Michigan make sure you do your homework.
Long distance movers in Michigan are required to have:
Registration of vehicles
Approval of moving rates
Authorization to conduct services
Approval for consumer protection
Men on the Move One Way Long Distance Movers
If the company (or service) you want to use doesn't have these basic requirements, you should walk away from that company. Also remember that Men on the Move is the one of those companies that is fully compliant, licensed, and certified mover in the greater Eastern Michigan area.
We'll make your long distance move go smoothly and easily. The best part? The fact that you'll know your long distance move will go smoothly, with little to no effort on your part.
If your next move is considered a long distance move, you should really consider getting a team you can count on. Men on the Move is made up of professional, courteous, and experienced team of movers who don't stop till the job is done.
So if your moving from Detroit to Grand Rapids, Flint to Ann Arbor, or Kalamazoo to East Lansing.. Let us take some of the pressure off you. Hire a professional.
Finally, get your free quote for your next one way long distance move today!