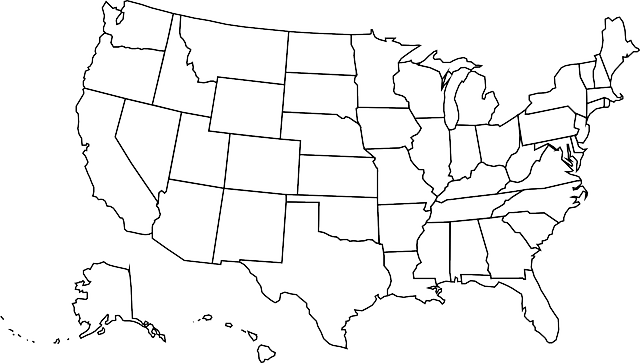 Moving is one of the biggest stressors in a person's life. While local moves cause tension in any mover, long-distance moving is worse. Between moving to an unfamiliar state and traveling a long distance, it can be difficult. However, there are many ways to prepare for a big move. That is why we are giving you these tips for moving out of state with Men on The Move.
---
Tips for Moving Out of State
---
Be Prepared!
The first tip for moving out of state is preparing! Compared to a local move, a long-distance takes more time to plan. Due to this, you should make sure you prepare. That means preparing reminders in advance. This can range from cellphone reminders and calendar alarms. Though writing down these dates in your planner works too. Don't forget to be creative! Color coordinating can help you figure out what tasks you need to do make sure your move goes smoothly. Remember that your life also needs preparing, meaning getting your work, utilities, and checking the weather on your moving day.
Packing
The next tip is about packing! Packing is an essential part of moving. Anyway, the best policy packing ahead of time. This gives you the opportunity to sell, donate, and trash some of your belongings. After all, moving less can save you money. In addition, you give underused items to those in need. Also, make sure you keep those donation receipts for possible tax reductions!
You should make sure you have all the moving supplies you need. Once the supplies are ready, you should start with non-essential items and work your way upwards. This way, you can essential items till closer to the moving date. Here is a list of non-essentials and essentials:
Non-Essential
Decor
Books
Out of Season Clothes
Unused Technology
Essential
Toiletries
Kitchen Items
Anything Used on a Daily Basis
Another packing tip is to put all your important documents in a secure container. This prevents them from being damaged and lost during the move. In addition, you should keep an inventory of what is in each box by labeling them as you go.
Finding a Moving Company
Long-distance moves are more challenging. After all, it takes longer to arrive at your new home and anxieties over your items. That is why people hire moving companies during out-of-state moves. Although people prefer moving their own items, professional moving companies can do the heavy-lifting for you. However, it is important to find a trustworthy company. That is why Men on the Move has been serving the Michigan community for over 25 years.
---
Tips for Moving From Men on the Move
As a moving company, Men on the Move strives to help out customers with their needs. There are many aspects of moving that can be overwhelming for new and veteran movers.  That is why Men on the Move publishes monthly moving tips covering all sorts of topics!