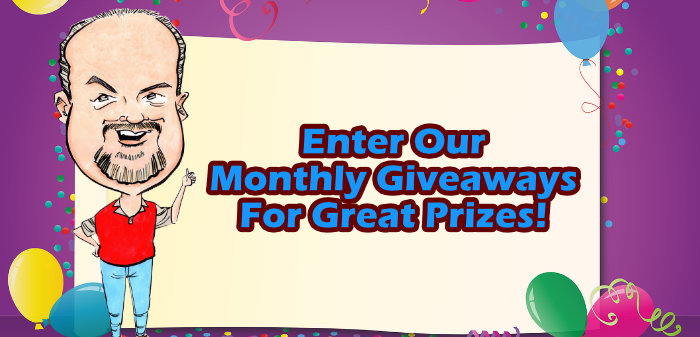 Each month we have a new contest with great prizes such as gift cards, tickets, and more! Make sure to check back each month for a new giveaway! Fill out the form and the winners will be notified. Gift Card giveaway for one lucky winner! Enter for your chance to win!
Enter to win a $25 Olga's Kitchen Gift Card! This month and next we are giving away a $25 Olga's Gift card. One lucky winner will be drawn on June 30th, 2021! So enter today!
$25 Gift Card Giveaway
---
One lucky winner will be drawn each month. The winner will have the card mailed directly to the address given.
The May 2021 Winner
D. Diederich
The April 2021 Winner
D. Perlin
The March 2021 Winner
M. Monseur
The October 2020 Winner
D. Roggenbuck
The September 2020 Winner
R. Kalita
The August 2020 Winner
B. Jone
The July 2020 Winner
S. McCormick
The June 2020 Winner
L. Bourlier
The May 2020 Winners:
DJ Campbell and L. Mendez
The March 2020 Giveaway Winner:
M. Smiley
The April 2020 Giveaway Winner:
A. Rowe
The December 2019 Giveaway Winner:
L. Gichenhorn
The November 2019 Giveaway Winner:
M. Monseur
The October 2019 Giveaway Winner:
J. Bushey
The September 2019 Giveaway Winners:
C. Montgomery and G. Taylor
The August 2019 Giveaway Winner:
L. Mendez
The July 2019 Giveaway Winner:
R. Kalita
The June 2019 Giveaway Winner:
M. Montgomery
The May 2019 Del Taco Giveaway Winners:
R. Munteanu and M. Neu
Posted In: Contest