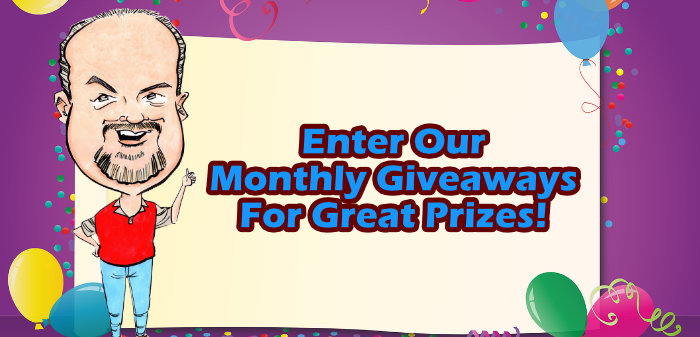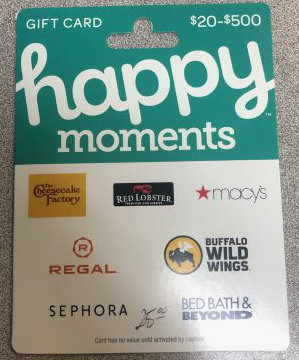 The December Giveaway is on the way! This December, we will be giving away a $25 Happy Dining Gift Card! This Happy Dining Gift Card can be used at these select businesses!
The Cheesecake Factory
Red Lobster
Cracker Barrel
McCormick & Schmick's
Buffalo Wild Wings
P.F. Chang's
So, enter our contest today and win this amazing prize!
---
One lucky winner will be drawn each month. The winner will have the card mailed directly to the address given.
The November 2021 Winner 
B. Plant
The September 2021 Winner
L. Chandler
The August 2021 Winner
Brianna
The July 2021 Winner
T. Colvard
The June 2021 Winner
M. Spiridon
The May 2021 Winner
D. Diederich
The April 2021 Winner
D. Perlin
The March 2021 Winner
M. Monseur
The October 2020 Winner
D. Roggenbuck
The September 2020 Winner
R. Kalita
The August 2020 Winner
B. Jone
The July 2020 Winner
S. McCormick
The June 2020 Winner
L. Bourlier
The May 2020 Winners:
DJ Campbell and L. Mendez
The March 2020 Giveaway Winner:
M. Smiley
The April 2020 Giveaway Winner:
A. Rowe
The December 2019 Giveaway Winner:
L. Gichenhorn
The November 2019 Giveaway Winner:
M. Monseur
The October 2019 Giveaway Winner:
J. Bushey
The September 2019 Giveaway Winners:
C. Montgomery and G. Taylor
The August 2019 Giveaway Winner:
L. Mendez
The July 2019 Giveaway Winner:
R. Kalita
The June 2019 Giveaway Winner:
M. Montgomery
The May 2019 Del Taco Giveaway Winners:
R. Munteanu and M. Neu
Posted In: Contest