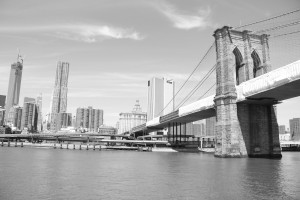 There is a saying, "All's fair in love, war, and real estate" and if you've ever had to get an apartment in a large city you know this to be true. Large cities such as Detroit have a different approach for apartment hunts versus a mid-sized city or college town. We want to help navigate you through the process of securing your new apartment no matter what kind of move you are looking to make.
Finding and Securing Your Apartment
No matter how big the city or how small the town is, you have options when looking for an apartment. Options such as:
-The local classified ads
-local renting websites, craigslist
-hiring an apartment locator, or service
-Craigslist and google searches
What to consider when Securing Your Apartment:
-When are you looking to move?
Take a look at how your local market works. A lot of places won't even consider a possible tenant if your lease ends too far out or your move in date is too far away. In college towns though you may have to reserve your place a year in advance. For larger cities and mid-sized towns, you should start your search about 2-3 months out for the best results. No matter what you need to take a look at what your local market is like. Do your homework.
-How much do you want to pay?
They say that rent sound only is about 30% of your monthly income, this way you aren't strapped for cash each month. Create a budget of what you can/ are willing to pay. Also keep in mind security deposit, first/last month's rent, and what utilities you may have to pay.
-What do you value in an apartment?
Big bathroom? Porch? First floor? Close to major locations? Make a list of things that you consider "make or break" things and things you're flexible on. This will help when you have to make that final decision.
-Location, Location, Location,
Do you plan on taking public transportation? Do you want to be downtown or out away from the hustle and bustle? These factors will determine the price you pay for your place.
When looking at apartments:
-You may need to hire a service
If you are moving long distance, it may pay to hire a service to look at apartments for you. They can take pictures and speak on your behalf when negotiating for a place. You can ask for floor layouts and measurements, this way you know what you're getting into. Make sure to hire a reputable company though, don't get scammed!
-It pays to be prepared
This is especially true in cities such as New York City, make sure you have everything you could possibly need to secure the place. Checks for down payments, pay stubs, credit reports and references on hand. In fast real estate markets you could walk away from a place that will then get snatched up that afternoon. Be prepared to put money down that day so you can secure your place.
-Look at the details of the apartment closely
How old are the appliances? How hot does the hot water get? Are there weird stains near the water pipes? How many outlets are there in a room? Take a close look at the details of the apartment, this can tell the tale of what kind of landlord you will have. No one wants to get into a situation with a bad landlord who won't fix essentials in an emergency. Look at everything. From the paint job, how clean the floors are, to how clean the bathroom is. Rust, corrosion, stains are all red flags.  If the windows look old, make sure they open. Make sure you are very critical of every detail, you won't regret it later.
Look at the lease closely
Read it over, and double check that you won't get locked into unnecessary payments. The lease is where some landlords will try to take advantage of tenants, so read it over!
Once you've signed your lease and have your keys in hand you're probably ready to move right in. Before you get super settled make sure to go to the apartment and take as many pictures as you can of the interior. This way if any disputes come up over damages you can show them evidence to support your claims.
If you're moving anytime soon and need some help consider hiring a moving service. Also, we here at Men on the Move have been helping people move all around Michigan for years. We have won countless awards for our quality service and want to extend this service to you. Check out our free quote for your next move.
Posted In: Apartment Moving, Michigan Movers, Movers in Michigan, Moving, Moving Tips
Tags: Apartments, Detroit, first apartment, getting an apartment in, How do I get my, moves, moving to a big city, moving to an apartment, securing an apartment, What to look for