Soon the holidays will be upon us. Your home will be filled with friends, family, and new memories will be made. If you've recently bought a house or your lease at your current apartment is up, then you may be experiencing crunch time before the holidays.
Moving before Thanksgiving or Christmas can be extremely stressful if not done right, so knowing the proper tips and tricks can help. The biggest hint: hiring a moving company to move you before the holiday's start.
Get Your Move Done By Moving Before the Holidays
The best way to make sure you have enough time before the holidays is to hire a moving company that can get your move done as quickly as possible. Men on the Move can help make your residential move as low stress as possible. This time of year is stressful for everyone, so asking friends and family for help isn't ideal.
Save yourself the trouble and hire us to help you before the holidays get into full swing. Men on the Move have helped make the holidays happen for residential movers for over 25 years and we like to give out as many tips and tricks as possible.
Some Tips:
-Planning your move in advance. Knowing what you will need to survive the holiday season will be a top priority. Make those items the easy to get access to and easy to find.
-Remember the little things. Just because you are moving in between the holidays doesn't mean you have to lose the little traditions. Make cookies, set out decorations, and remember what makes the holidays great.
-Don't forget about the kids. If you have children make sure to remind them that Santa will find them at their new home
If you want to be able to get your move over quickly before the holidays, we can help. You need a moving company that has been proven time and time again. Men on the Move is the company for you. Get your free quote on your next residential move.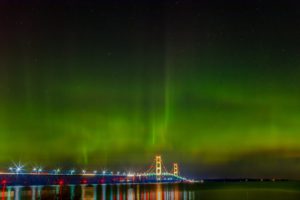 Moving in State?
Did you know that if you're going to move more than 40 miles to your new home that it's considered a long distance move? While you may not think to much on this, you really should. When your move is long distance, like moving from Flint to Grand Rapids, your prices are going to be higher due to regulations in Michigan. Also companies like to take advantage of this and will end up overcharge customers. Make sure you don't get caught in this trap. When you are asking for pricing for a long distance move in Michigan make sure you do your homework.
Long distance movers in Michigan are required to have:
Registration of vehicles
Approval of moving rates
Authorization to conduct services
Approval for consumer protection
Men on the Move One Way Long Distance Movers
If the company (or service) you want to use doesn't have these basic requirements, you should walk away from that company. Also remember that Men on the Move is the one of those companies that is fully compliant, licensed, and certified mover in the greater Eastern Michigan area.
We'll make your long distance move go smoothly and easily. The best part? The fact that you'll know your long distance move will go smoothly, with little to no effort on your part.
If your next move is considered a long distance move, you should really consider getting a team you can count on. Men on the Move is made up of professional, courteous, and experienced team of movers who don't stop till the job is done.
So if your moving from Detroit to Grand Rapids, Flint to Ann Arbor, or Kalamazoo to East Lansing.. Let us take some of the pressure off you. Hire a professional.
Finally, get your free quote for your next one way long distance move today!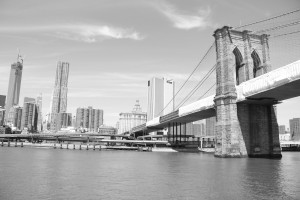 There is a saying, "All's fair in love, war, and real estate" and if you've ever had to get an apartment in a large city you know this to be true. Large cities such as Detroit have a different approach for apartment hunts versus a mid-sized city or college town. We want to help navigate you through the process of securing your new apartment no matter what kind of move you are looking to make.
Finding and Securing Your Apartment
No matter how big the city or how small the town is, you have options when looking for an apartment. Options such as:
-The local classified ads
-local renting websites, craigslist
-hiring an apartment locator, or service
-Craigslist and google searches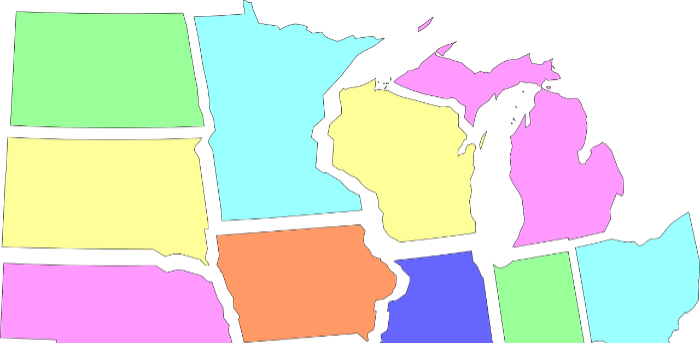 Men on The Move offers interstate moving between the Tri-State area. Michigan's tri-state area consists of Michigan, Ohio, and Indiana. We will also move to other surrounding tri-state areas. A tri-state area is where three states either meet at one point (a tripoint) or are in the proximity of each other. Other close tri-state areas are Illinois, Indiana and Kentucky and Iowa, Minnesota, and South Dakota.
Interstate Moving Available
Moving to another state can be a stressful time. By hiring an insured and qualified mover such as Men on the Move can help reduce the stress. When it comes to filling out the quote form make sure to be as detailed as possible. Also, the more accurate you are on your quote the more accurate we can be for a quote. A long distance move is dependent on the weight of the items and the cost of fuel.
In addition, we consider all these factors in our reasonable quotes.  No matter if you are removing to Indiana, Wisconsin, or Illinois we can move you.  In addition, we provide a set moving date and can help you every step of the way. If you need storage or moving supplies we have them as well. With extensive experience at moving and long history of satisfied customers, Men on the Move is the best choice when moving out of state.
Work and life sometimes call for an out of state move, make sure to have the right moving company behind you. At Men on the MOve, we have moved families all over this great country. From North Carolina to Texas we have moved many great families.
The distance doesn't bother us! We are here to move you to any tri-state area around! Finally, contact Men on the Move today for all your interstate moving needs. Call our Livonia office at (734) 744-9547 or contact us now for more information!
---