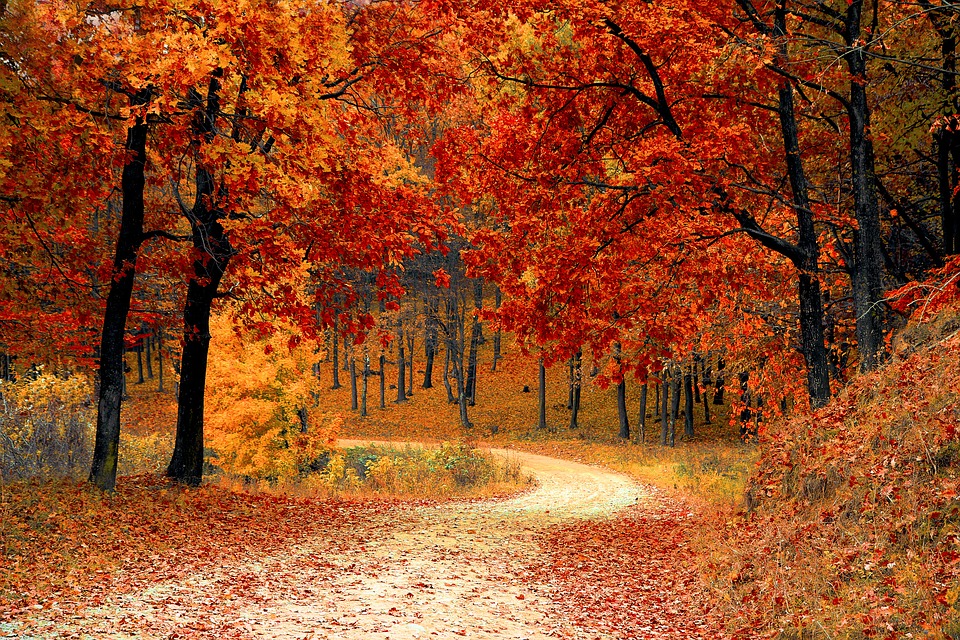 If you are planning on moving, move in the Fall. Fall if the best time to move for many reasons.  You can enjoy your entire Summer at your house before having to worry about packing and moving to your next one. Not to mention, the many other benefits to booking your move in the Fall season. 
Advantages to Moving During The Fall
Easier to book your move. Summer is the busiest season to move in because of families moving when kids are off school, warm weather, et cetera. When Fall comes, moving companies have more spots open in their schedule to move you!
Beat the holidays. One of the best reasons to move during the Fall is settling into your new home before Thanksgiving, Christmas, and New Year's. With the worry of packing and moving out of the way, you can celebrate your holidays in peace!
Cooler Temperatures. No one likes to move during heat waves or snowstorms. Michigan Fall's are relatively mild compared to the sweltering Summers and frigid Winters.
Easier home-buying experience. The peak home-selling season ends at the end of Summer. So, if you still have to buy a house in the Fall, the prices will decrease to appeal to more buyers. You might get a better price than what you originally planned for!
Hire Men On The Move!
Here at Men On The Move, we are known for our optimal customer service and have years of moving experience. We are the best choice for anyone in Southeastern Michigan that is looking to move. So, if you are located in Plymouth, Canton, Livonia, or Farmington Hills, hire Men On The Move to help you with your move! Contact us today and fill out our quote form! And don't forget to enter our monthly gift card giveaway for a chance to win a Del Taco Gift Card!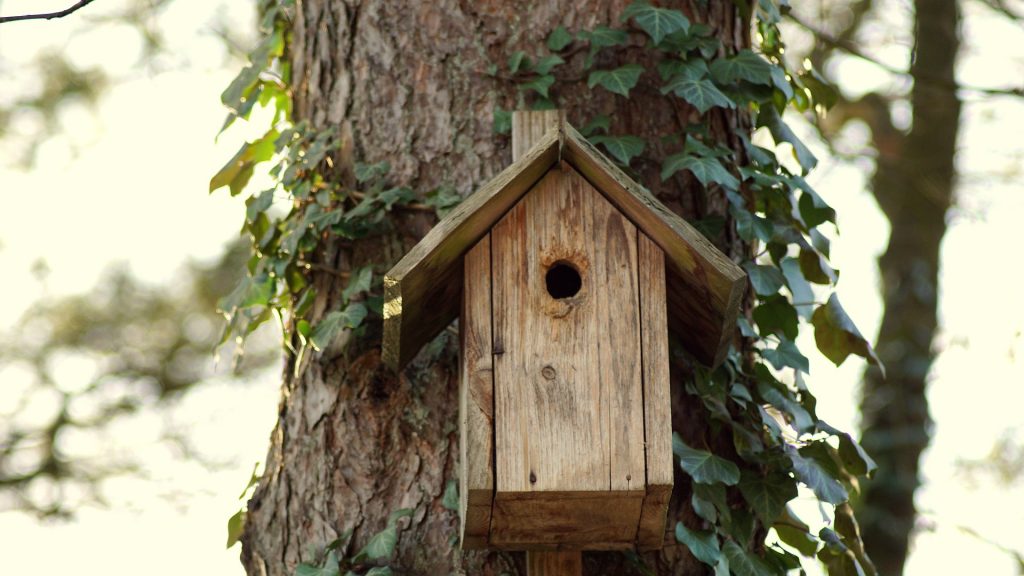 Wonder what some of the benefits of springtime moves are? Winter is finally over so now is the best time to move into a new house! Besides the occasional rain, the Spring season is the perfect moving season to relocate your family and your belongings as temperatures in Michigan are just right. There are also many benefits to moving in the Spring.
Benefits Of Springtime Moves
Fewer people move in the Spring than in the Summer. This means that our schedule is mostly open for your convenience.

Moving is more comfortable in the Spring because of the temperature. Winter is too cold, Summer is too hot, Spring is just right!

Spring is one of the best seasons to sell your house. A lot of people like to buy houses during the Spring season so they can be settled in by the time Summer comes.

If you have kids, moving in the Spring is the easiest time. There are a lot of school breaks in the Spring that they can use to integrate themselves into the new house and perhaps get ready for a new school. Not to mention, with the kids home, you will have an extra set of hands for unpacking.
Early Spring Special
Don't miss out on booking your move this April. For the rest of the month, when you book a move, you will get $50 in free boxes to assist you with your move! Don't miss your chance to make your move easier with free boxes! We move people in and around all local cities at special rates so act now. For more information to make moving easier, visit our tips page. Make it easier on yourself!
Are you looking to move during the holiday and New Year's season? One of the best presents can be selling your house and moving into your new one before the new year. A "For Sale" sign in front of your house can do wonders for the holiday spirit. And it is even better to celebrate New Year's in a new home with all of your family celebrating the new year with you!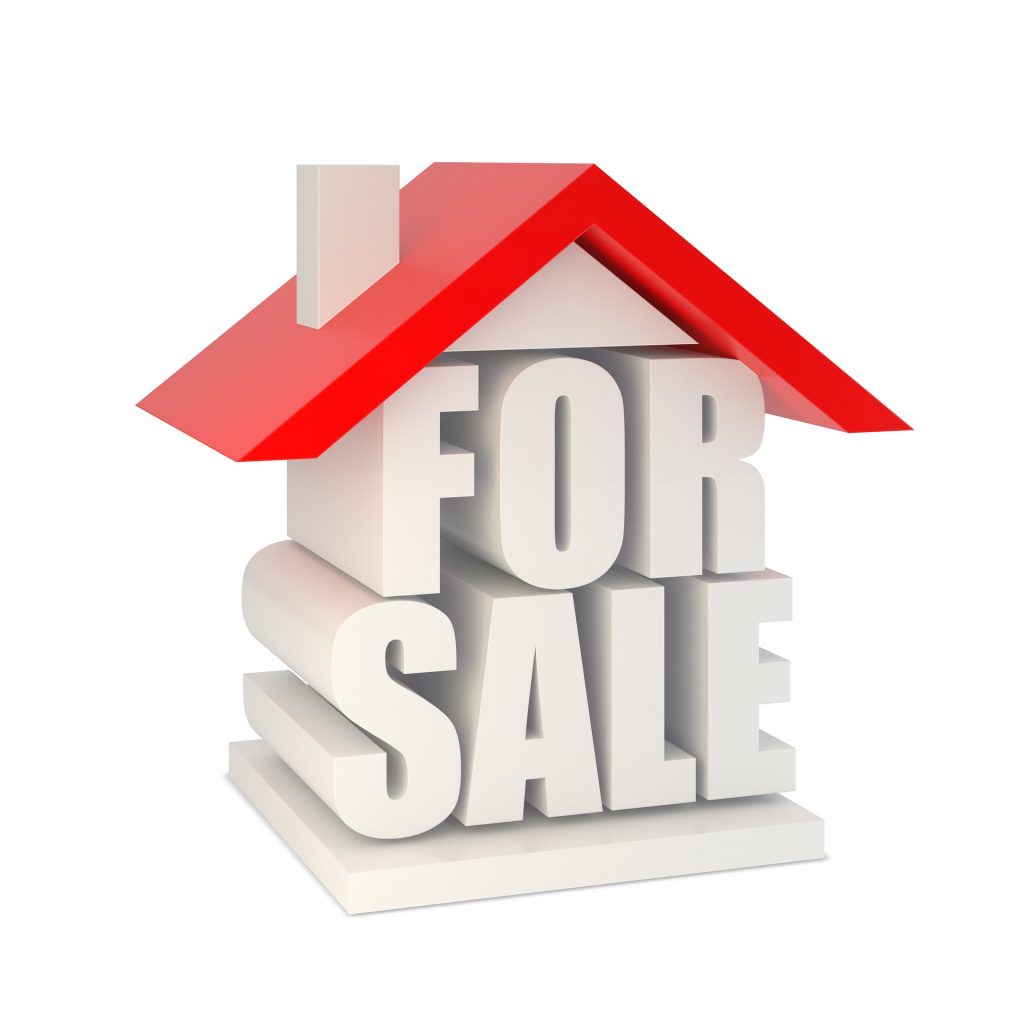 New Year's Moving Benefits
During the warmer seasons, our schedule is nearly completely booked. Your best bet for a timely move is during winter or early spring. Not many people want to move during this time and we have more openings. Furthermore, you have more time to yourself during the warmer months to be outside or enjoying your new home instead of unpacking boxes.
Also, if you want to store your belongings as you move during the winter, our storage units are more available in the winter than in the summer. So, if you do not feel like unpacking right away or would just like to put some stuff in storage before a big New Year's Eve party, our storage facilities are open to you!
Contact
If you are interested in moving during or around New Year's Day, contact us today. We will take care of you and your belongings. We will make your move as painless and worry-free as possible. Fill out our quote form or contact form and we will get back to you soon.

If you are interested in moving during or around New Year's Day, contact us today. We will take care of you and your belongings. We will make your move as painless and worry-free as possible. Fill out our quote form or contact form and we will get back to you soon.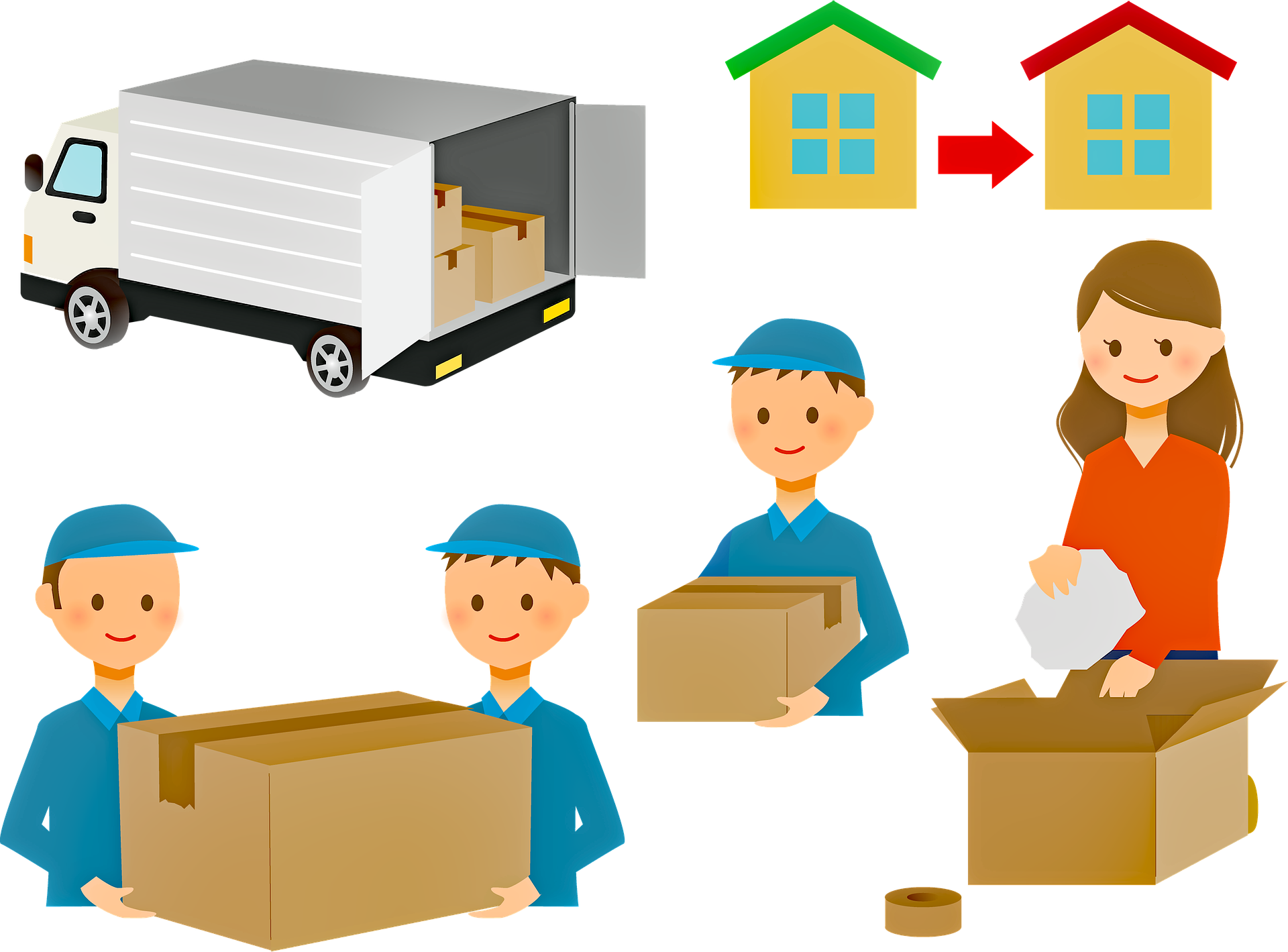 Are you looking to move over the holidays? Men On The Move makes moving in the holiday season easier with cheaper prices, storage, and open schedules.
With other companies, moving in the holiday season can be difficult. Preparing for the holidays is stressful enough for some, but adding packing and moving your household to the already long list is even more stressful. Finances, time restrictions, or even snowy roads can put a damper on the moving process. But here at Men on the Move, we can help you avoid some of the troubles that come along with moving during the holiday season!
Why Men On The Move for Holiday Moving?
You do not want to move yourself during the wintery months. Whether you are pregnant, injured, or a senior citizen, moving in the winter can be dangerous. You can slip on ice and break your belongings or worse, yourself. Men On The Move has professional movers that are used to moving in all sorts of conditions. Also, we can move your belongings for you safely.
Do you like being cold? I don't think anyone really does. While we are doing the heavy lifting, you can stay inside your warm and cozy house. We will run in and out from the house to truck while you stay warm, then there's no chance for you to get sick.
Do you need a place to put things during the move? We have storage facilities that you can store some stuff that's not crucial over the holidays. For a great price, you can relieve some of the stress caused by unpacking. And we will help you move your belongings to and from our storage.
Contact us today for more questions on moving over the holidays or to schedule your long distance or local residential move in Michigan. You won't regret choosing Men On The Move.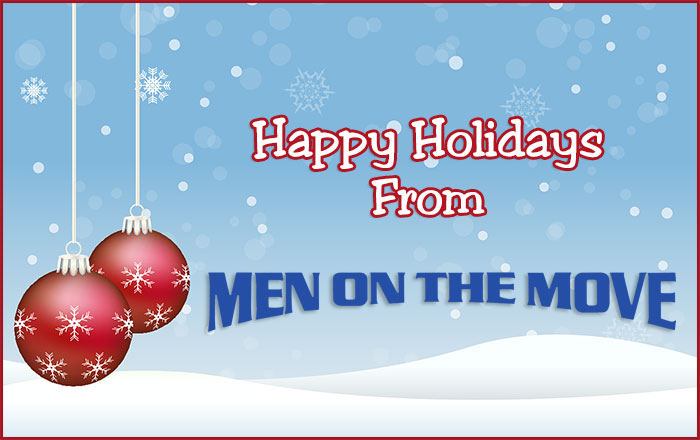 Holiday moving is not an ideal situation. Sometimes it just cannot be avoided. Life events such as a new job or promotion may require you to move during or right after the holidays. A major family event might also influence your decision to move during the holidays. The holidays alone can be a stressful time, and adding moving on top of that just adds to the stress. The good news is there are some benefits to moving during the holiday season.
Holiday Moving Benefits
While friends and family may be too busy during the holidays, consider that moving companies tend to slow down. So by moving during the holidays, you may be able to get some discounts from professional moving companies.  If you are a business relocating to a new location, what better time to move than when most of the staff is off for the holidays. You can contact Men on the Move for a free commercial quote at any time.
Traffic may also benefit you when moving. With so many people visiting family out of town, local traffic in your area may ease up. With less traffic means a quicker move.
There are also ideas you can do that makes transitioning into your new home during the holidays fun. Instead of sending Christmas cards, you could send personalized new address cards. Or holiday newsletter announcing your new home and address to friends and family. Also, let the kids know, especially the young ones, that Santa is well aware of their new home! If the stress from moving and the holidays get you down, take time out and explore your new town. Visit some of the festive events around town.
Book your move t0day, so you can be in your new home in no time and be able to enjoy your holidays! From all of us at Men on the Move, we would like to wish you and your family, a very happy holiday!

Soon the holidays will be upon us. Your home will be filled with friends, family, and new memories will be made. If you've recently bought a house or your lease at your current apartment is up, then you may be experiencing crunch time before the holidays.
Moving before Thanksgiving or Christmas can be extremely stressful if not done right, so knowing the proper tips and tricks can help. The biggest hint: hiring a moving company to move you before the holiday's start.
Get Your Move Done By Moving Before the Holidays
The best way to make sure you have enough time before the holidays is to hire a moving company that can get your move done as quickly as possible. Men on the Move can help make your residential move as low stress as possible. This time of year is stressful for everyone, so asking friends and family for help isn't ideal.
Save yourself the trouble and hire us to help you before the holidays get into full swing. Men on the Move have helped make the holidays happen for residential movers for over 25 years and we like to give out as many tips and tricks as possible.
Some Tips:
-Planning your move in advance. Knowing what you will need to survive the holiday season will be a top priority. Make those items the easy to get access to and easy to find.
-Remember the little things. Just because you are moving in between the holidays doesn't mean you have to lose the little traditions. Make cookies, set out decorations, and remember what makes the holidays great.
-Don't forget about the kids. If you have children make sure to remind them that Santa will find them at their new home
If you want to be able to get your move over quickly before the holidays, we can help. You need a moving company that has been proven time and time again. Men on the Move is the company for you. Get your free quote on your next residential move.