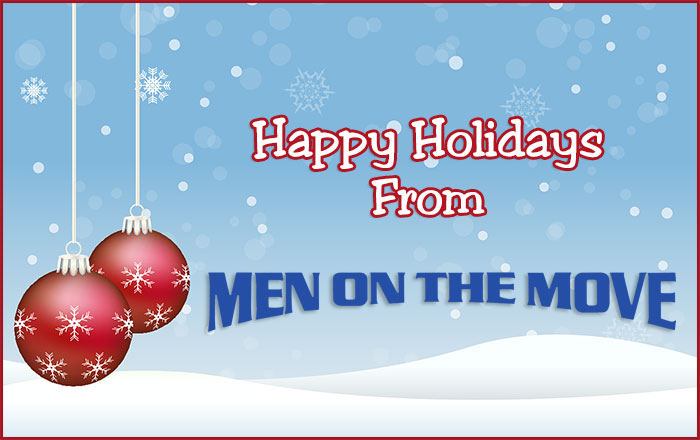 Holiday moving is not an ideal situation. Sometimes it just cannot be avoided. Life events such as a new job or promotion may require you to move during or right after the holidays. A major family event might also influence your decision to move during the holidays. The holidays alone can be a stressful time, and adding moving on top of that just adds to it. The good news is there are some benefits to moving during the holiday season.
Holiday Moving Benefits
While friends and family may be too busy during the holidays, consider that moving companies tend to slow down. So by moving during the holidays, you may be able to get some discounts from professional moving companies.  If you are a business relocating to a new location, what better time to move than when most of the staff is off for the holidays. You can contact Men on the Move for a free commercial quote at any time.
Traffic may also benefit you when moving. With so many people visiting family out of town, local traffic in your area may ease up. With less traffic means a quicker move.
There are also ideas you can do that makes transitioning into your new home during the holidays fun. Instead of sending Christmas cards, you could send personalized new address cards. Or holiday newsletter announcing your new home and address to friends and family. Also, let the kids know, especially the young ones, that Santa is well aware of their new home! If the stress from moving and the holidays get you down, take time out and explore your new town. Visit some of the festive events around town.
Best Time to Sell Your House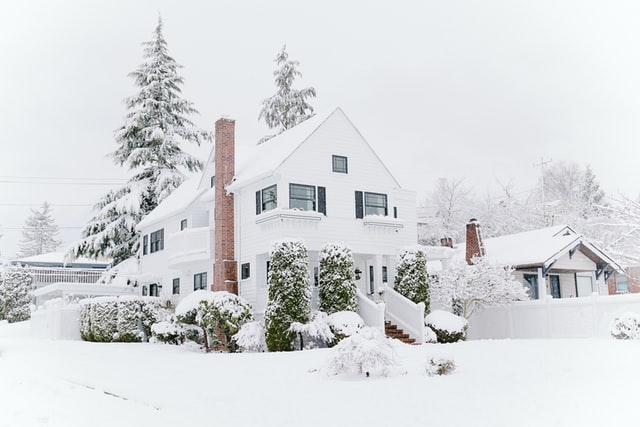 Spring and Fall has always been an ideal to sell your house. Most people are under the impression that Winter is the time where people are focused on the holidays. However, some people cannot wait till the weather is warmer. While it may seem strange, the Holidays can be the best time to sell your house. While you might not be in a bidding war, you will have serious buyers. One of the reasons that contribute to holiday is the low inventory. People usually go house shopping in the Spring and Fall because there is a higher inventory. With a lower inventory, you can ask for a higher price on the house.
During the normal season, people often go to open houses with a plan on buying. However, it is not the same with Winter buyers. People are less likely to waste their time during the holidays. That is why you will find serious buyers during this season. Furthermore, the holiday season allows sellers to present their home in a warm and cozy atmosphere that will draw buyers in. After all, it is an appealing presentation for the weather. In addition to other benefits, selling your house during this season could be a great opportunity.
Hiring Professional Movers During The Winter
Regardless is you are buying or selling, moving is inevitable. There are many hazards that come during the winter season. While moving yourself is viable, there are lot of factors to consider. Proper way to protect your appliances from the cold, preventing damage to your floors and doors, and protecting electronics are important factors when it comes to Winter and cold weather moving. Furthermore, you need to be aware about how to move safely and be properly clothed in the cold. When you hire a professional moving company, you do not have to worry about any of these issues.
Book your move today, so you can be in your new home in no time and be able to enjoy your holidays! From all of us at Men on the Move, we would like to wish you and your family, a very happy holiday!
Posted In: holiday moving, Moving
Tags: Christmas moving, Moving During The Holiday, New Year Moving