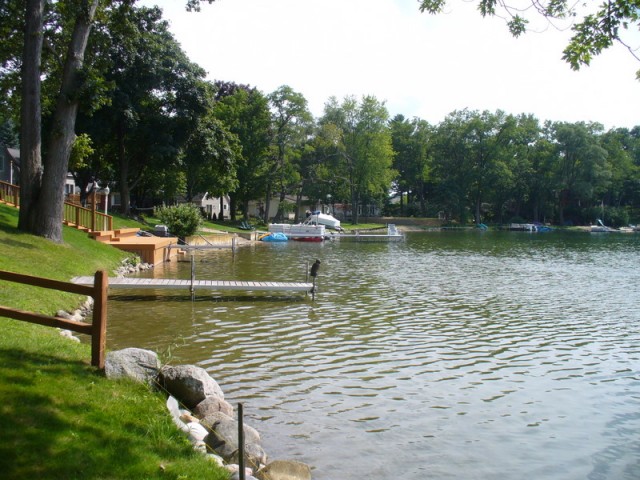 Thinking of summertime gives you that itch, one that you want to scratch all the way till you get there! To the lakes we mean! Have you been thinking about moving? Now is the perfect time to look for and move into an Oakland County lakefront home. Do you also live in Oakland County already? Maybe your on Commerce Lake or Lake Sherwood which are two of the smaller lakes in Oakland County but very recreational.
Beat the summer rush, and move now! You can guarantee your moving date and prices if you choose to book now instead of waiting until the dead of summer. In addition, if you book your move now you will have peace of mind that your belongings will be moved quick and efficiently.
Oakland County Lakefront Home
We can move you anywhere on or by any Oakland County lake! Maybe you just want to check out living on other waterfront homes and take your watercraft to a different lake. Like the biggest lake in Oakland County; Cass Lake or Pontiac Lake which both have a Michigan State Parks on them. There are a few lakes that connect, making it seem like a larger lake; Sylvan Lake and Otter Lake, Maceday Lake and Lotus Lake and North and South Commerce Lake. All these lakes have homes and people moving to different homes in Oakland County let our experienced lakefront Oakland County Michigan serving movers help move your home today.
Whichever move you want to make our movers are prepared to move you and all your belongings with the best care around! We are experienced with moving outdoor furniture, fire pits, watercraft and much more! Finally, call us today for a free quote and see how we can help move you around our amazing Michigan Oakland County Lakes!
Posted In: Lakefront Moving, Michigan Movers, Movers in Michigan, Moving, Oakland County Moving
Tags: commerce lake moving, moving cass lake michigan, Moving From a Lakefront, moving from oakland county, moving in oakland county, moving on a lakefront home, moving to cass lake michigan, moving to commerce lake, oakland county michigan, oakland county michigan moving