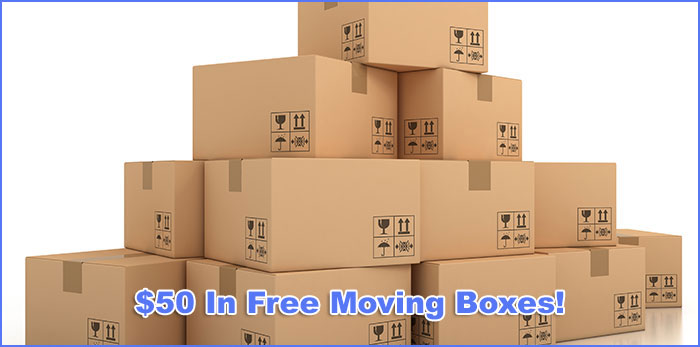 Spring is in the air and summer is right around the corner. Do not wait for your chance to get free moving boxes for your next move. From now till April 30th, Men on the Move is offering up to $50 in free moving boxes when you book your next move.  Moving boxes are essential in an organized and fast move. Without them you are just asking for trouble and chaos.
Residential Moving Quote  Commercial Moving Quote  Long Distance Moving Quote
Reasons For Using Moving Boxes
If you want your next move to go smooth, then using boxes are your best bet. Also, besides the boxes, packing tape, markers, and packing supplies are all essential. First make sure to secure your belongings in the proper boxes. If packing dishes, make sure to use a dish pack. This will help protect you breakable dishes for the move. Next if you have clothes that you may not want to wrinkle we suggest a wardrobe, this allows you to hang items during the move.
Also, your mattress you will want to protect, so we suggest a mattress cover. This is a heavy duty clear poly bag that slips over the top of your mattress protecting it during the move. Then of course there is a multitude of box sizes to choose from. Once the boxes are filled, make sure to look inside and label the box properly. Labeling is probably one of the most important steps of packing your belongings. With proper labels the movers can place the box in the proper room instead of waiting for you to tell them each time.
These are just some of the few tips when moving. Make sure to take advantage of this special offer of free $50 worth of boxes. By saving you money and making your next move simple and easy you can not lose!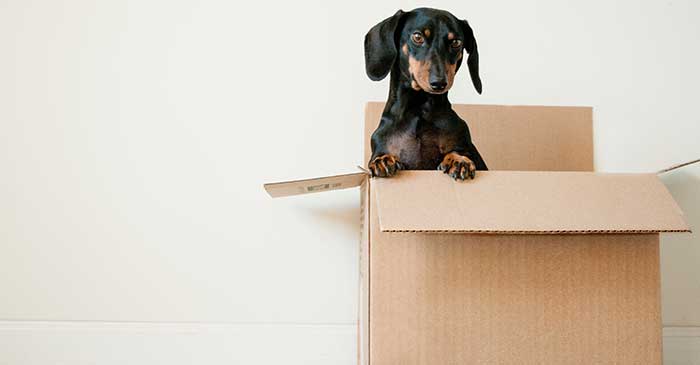 Final Four Party Reminder
Are you enjoying March Madness? Even if your bracket is already busted, you can enjoy a pizza party on us. Enter here for your chance to win $50 gift card to MOD Pizza.  We will be drawing a winner on April 5th just in time for the Final Four! No matter if you are a Michigan State or Michigan fan, everybody is a winner with free pizza!
When preparing to move out of an apartment in Michigan we recommend giving yourself 6-8 weeks. Giving yourself enough time will reduce stress levels that come with apartment moving, and ensure that everything is prepared for your first day in your new home. If you do not have that much time, its okay, use this information as a guide for apartment moving in Michigan.
6-8 Weeks Prior to Apartment Moving
Begin your apartment moving preparation by creating a moving journal where you will keep notes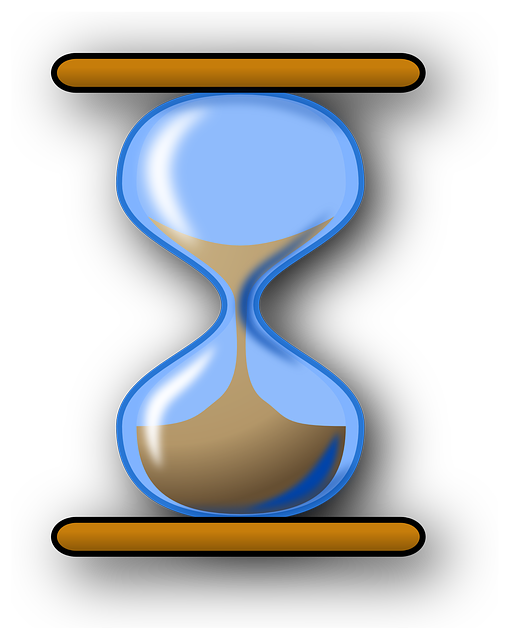 or important information during your moving process. This is the time in which you will want to decide if you will be moving or hiring a professional moving company in Michigan. Plan your moving budget, if you are moving long distance, moving intrastate, or even moving interstate, and will be shipping items prior to moving, be sure to incorporate that into your Michigan moving budget.
Check with your apartment landlord to see how much notice is required before moving, also check with your new landlord to see any restrictions the complex may have on moving into a new apartment. Look into new school districts, begin the change of address process, and make a list of who you need to notify about your move.
Begin planning how you will arrange the furniture in your new home, this will help if you need to downsize prior to your move. Also, start gathering moving boxes or moving supplies.
4-5 Weeks Before Moving
Remember that moving companies typically charge based on weight and distance. Use your last 4-5 weeks prior to a Michigan Move to use some of your food, detergents, or other items that you routinely purchase from the store. If you have valuable items that you wish to not have on the moving truck, plan what you will be transporting or shipping. Begin packing your items and continue to make address changes if necessary.
2-3 Weeks Prior to Your Move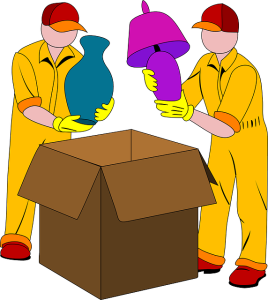 Contact your hired moving company to make sure they do not have restrictions on what they can move. Look over your lease and see what types of cleaning or maintenance you must do on your current apartment to ensure that you receive your security deposit back if applicable.
Call your utility companies and schedule a day to have your utilities transferred to your new residence. This will ensure that everything is livable the day of your move and ready for you the first night in your new home.
The Week of your Apartment Moving
Take time to confirm all scheduled appointments, meetings, or child care arrangements. Be sure to include a follow-up call to your moving company to ensure that there are no changes and everything is still on schedule.
Double check that everything around your apartment is ready for your move out inspection. Have a box of cleaning supplies handy in case you need to touch up or realize you missed something. Also, ensure that you keep a priority box out and accessible so that you have what you need for your first night in your new home.
Moving Day
If you have any last minute packing to do, do it. Be sure to do a walk-through of your apartment, turning off lights to rooms you have completed your walkthrough in. Also, turn off your thermostat and any appliances that need to stay in your apartment.
Before the moving truck leaves your apartment to ensure that they have your cell phone number and you have yours to keep contact in case something happens during transit.
When you arrive at your new home directly the movers in which room each box or item goes so that it is easier to unpack and set up your new home.
For more information be sure to check out our printable PDFs on moving tips for Michigan residents. Allow us to give you a quote for your residential apartment move in Michigan today.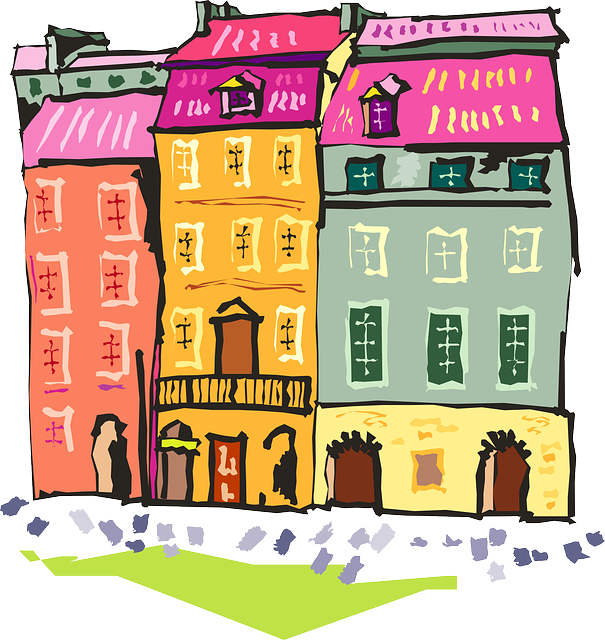 So, you are preparing for your upcoming move with Men on the Move, and you have almost everything packed and ready to go…..except your clothes. As you look at your neatly folded drawers or your closet that you have spent so much time color coordinating and organizing, you begin to get overwhelmed. "I wish I didn't have to re-fold all of these clothes and put them into boxes only to have to reorganize them after the move", you tell yourself.
We have some handy Packing Clothing tips to save you time and the hassle!
Clothing in Drawers
Before you start emptying your drawers like a mad man dumping each drawer onto your bed only to have to refold them and put them in boxes, head to your kitchen. Find your clear plastic wrap (you may have to buy more, but it's worth it!) and head back to your drawers. Starting at side of the drawer tape the end of the plastic wrap down. Pull the plastic wrap to the other side, tear it, and tape again. You can also go all way around the drawer, which will be much quicker but will also use nearly twice as much plastic wrap. The choice is yours.
Be sure to repeat the process multiple times, covering your drawers tightly, preventing your clothing from getting dirty or falling out. The more times you repeat the step the stronger the covering will be. We recommend buying a large restaurant size roll of plastic wrap to reduce waste and having to keep opening small rolls.
This process will also work on more than just drawers with clothing, you can use this handy packing tip for silverware, desk drawers, junk drawers, and much much more.
Hanging Clothing
You huge master bedroom walk-in closet is full of clothes, right? Maybe you have spent tons of time color coordinating and getting it just right. Let it be known that there is a way to pack your hanging clothes without taking even one item off of a hanger
Head to your kitchen once again and grab the box of drawstring kitchen garbage bags then head back to your closet. Take about ten hanging clothing items  (possibly more if they fit) and squish them together really really tight. Use your garbage bags to slide over the bottom of the squished together clothing and pull the drawstring tight. The hangers hooks should still be outside of the garbage bags.
We hope you enjoyed our quick time saving moving tip! Please Like Us on Facebook and let us know how they worked for you, we would even love to see your photos!
It's always a great idea to plan your move well in advance. Usually, planning two to three months ahead of time is a good time span to get all of your belongings sorted out. Although Men on the Move recommends you to plan ahead, sometimes people don't have time and have to move last minute. Regardless, we are here to help you.
Last MInute Moving Advice
Last minute moving can be a pain and can feel like you're being rushed but with these tips, we can make your quick move seem like it was planned:
Throw away the unnecessary junk. Getting rid of the items that you don't need is essential when doing your last minute move because it helps you in the long run. Instead of just packing up everything and moving, sorting and throwing away or donating the things that you no longer want makes your move easier. The fewer items you have to pack, the less stress you'll have when moving. Moving takes time and energy and by having everything already sorted out or thrown away prior to moving to another location, it will make your move even smoother.
Make piles. Sorting your belongings into three piles (to keep, to throw away, and to donate) can be very beneficial during your last minute move. If you haven't used, worn, or played with it in over a year, throwing it out or giving it away would be your best bet. Moving last minute doesn't have to just involve you; your family and friends can get involved too to help your move go by faster.
Start packing. Men on the Move suggests using boxes when packing. Used or new boxes, the choice is yours. Make sure you properly wrap things such as mirrors, lamps, and glass with bubble wrap for safety reasons. Fragile objects like that will need to be carried more carefully than things such as clothes and shoes. Once everything is packed away, look around your old home to make sure you're not forgetting anything. Check out our tips on properly packing your boxes for some helpful advice!
Hire Men on the Move Today
Men on the Move love to see our customers satisfied. If you're currently packing for your last minute move, contact us today. Finally, let us help you take that burden off of your shoulders.
When you think about the actual process of moving, what is one of the first things you think about? Well, after you think about hiring the moving professionals from Men on the Move as your moving company in Michigan, you probably tend to think about boxes. How many you'll need, which sized boxes you'll need. Also, exactly what items you own you'll be storing into those boxes to avoid damage.
Knowing Your Box Options When Moving
The box selection ordeal is a little more complicated than you may think. Here are some different types:
1.5 cubic foot small carton – This is the smallest box that generally is used for the smallest. But also heaviest items such as Books, CDs, DVDs, video games, records, canned goods, etc.
3.0 cubic foot medium carton – Although it is a little bigger than the 1.5, the 3.0-foot box serves a similar purpose in that it is designed to hold small but heavy items like toasters, blenders and other kitchen appliances, pots and pans, and outdoor tools.
4.5 cubic foot box – If you've got clothes that don't need to be hung, tablecloths, linens, or kitchen items and toys that can't be broken, this is the box to use.
6.0 cubic foot large carton – Bulky but lighter items like coats, hoodies, stuffed animals, or pillows go into this bigger, all-purpose box.
Mirror carton – These boxes adjust and expand and are perfect for storing mirrors, pictures, small tabletops, and other glass products.
Multi-layer specialty boxes – Widely considered the safest and strongest of all moving boxes. This is what you would use to hold your china, crystal, glassware, and other breakable dishware. Men on the Move has dish pak cell kits available for purchase, to keep your glasses and dishes divided.
Other Specialized Cartons/Crating – Items of specific shapes and sizes. Items like pole lamps, bicycles, grandfather clocks, big-screen televisions, etc. They can go in specially-made crates or cartons that are built to keep extremely fragile pieces intact.
Wardrobe Carton – If you have hanging clothes that you want to keep wrinkle-free during the move, this box's design allows for that. Drapes and curtains folded over hangers store nicely into wardrobe cartons as well.
Hire Men on the Move Today
The friendly Michigan Movers at Men on the Move carry boxes of all shapes and sizes, as well as other supplies like packing paper, bubble wrap, paper pads, and more. We can supply you with the boxes they need to be stored in too! Finally, contact us or fill out a free moving quote today.
When moving from point A to point B, we know that the task of packing boxes can be long, strenuous, and downright annoying! But, unfortunately, it is the most important part of moving. Especially if you want all of your belongings to arrive in one piece! With all of the hassles of preparing yourself for a move, packing your stuff up the right way can get lost in the shuffle. But don't let it; it's too important!
If you choose to pack your household items yourself, let us give you some tips. Such as how to properly pack your belongings and protect your glassware when moving. You'll thank us later!
Tips For Packing Fragile Items
Wrapping –
Don't let the kids pop all that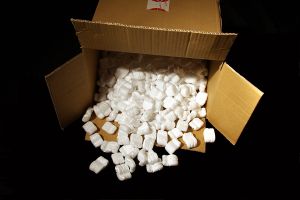 bubble wrap, you're going to need some! Make sure that all of your fragile belongings are wrapped tightly in at least 2-3 layers of bubble wrap or newspaper. This is so that it can withstand any bumps during the trip. Anything from glassware, ceramics, figurines, or other delicate objects need to be wrapped. If not, you may find a very unpleasant surprise when opening your boxes at your new home.
Boxing –
It may not seem like a big thing, but using durable boxes of the right size plays a huge role in the packing process. The first thing to do is to avoid flimsy boxes at all costs. A sturdy box that provides two inches of space around your items is important to protect against spillage and breakage. And of course, eliminate the disaster of having the bottom of your box magically open up! Once you have the right box, be sure to fill it with crumpled up newspaper and/or packing peanuts. So that the glassware and fragile items placed into the box don't shift around at all. Do not pack the box with too much weight. When it comes to pounds, ten is the magic number.
If you pack any more weight into a box it can become too heavy to move, and naturally, you'll want to stack other boxes on top of those heavy ones, which can be dangerous if that box contains dishes or chinaware. The double-boxing method is also something to think about. Double-layered walls will protect against damage and can be a safe way to transport expensive or fragile items. Once everything is packed, be sure to seal the top and bottom openings of the box with packing tape.
Placing –
Positioning your items on to the center of the packing peanuts is a good way to ensure that they absorb all the cushioning necessary to keep safe. You'll want to stuff that box full of newspaper and peanuts to prevent your items from shifting and possibly breaking. Not sure if you've done a good enough job? Do the shake test! If anything is wiggling around in there, make sure the contents are completely locked in by the peanuts or paper by the time you seal the box and send it on its way.
Hire Men on the Move
If you are in need of packing supplies, be sure to check out our recently reduced pricing on boxes and packing supplies. Also, don't forget to inquire with our representative about free delivery on all boxes and supplies.
If you have any more questions contact Men on the Move and one of our moving experts can lend you a hand. If you're looking for a moving quote, how does a free one sound? We provide free quotes for residential and commercial moves! Happy trails and have a safe pack!