Enter to win $100 Worth of Gift Cards For Your Holiday Feast!

This is the big one, looking to feed a bunch of people this holiday? Enter for your chance to win $100 worth of gift cards to MOD Pizza. You can buy enough pizza to feed the whole family! Contest ends December 20th so enter today!
At Men on the Move love giving back to our customers and communities in the Greater Metro Detroit area. So it is great when we have the opportunity to give away prizes and deals to all our loyal customers and friends!  We have teamed up with MOD Pizza to give one lucky winner a $100 gift card! 
It's simple and easy to enter! All you have to do is fill out the form above and you are entered to win our "Holiday Feast Giveaway" to MOD Pizza.
Who Is MOD Pizza?
Mod Pizza was started in 2008 by a husband and wife out on the West Coast who wanted fresh and quality fast food. They treat their employees right and have only the freshest and best ingredients for their pizzas. With stores locally in Livonia, Northville and Canton, and 8 total now in Michigan (see below), you won't have far to go to find the nearest location!

We will  choose a winner by the 15th of the following month. So what do you have to lose? Enter today!
No strings attached. The winner will be drawn at random from the entries on the MichiganMovers.com website.
Past winners include S. Mills and D. Perttola and the next winner can be you!
The gift card is good at any of the following Mod Pizza locations in Michigan:
---
---
---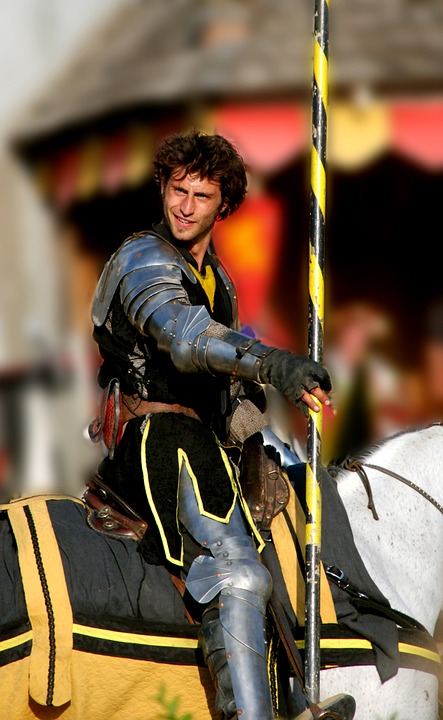 Looking for a great time for the full family? Come on over to The Michigan Renaissance Festival! From the amazing acts to the distinguishing food, there is bound to be something for everyone in your family. Whether it be shopping, eating eccentric foods, watching and participating in special events, or even just dressing up in medieval attire, your day will be filled with fun!
Things to do at The Michigan Renaissance Festival
There are so many fun things to do here. Interested in shopping? There are so many one-of-a-kind shops to browse in with your family. Shop for handmade jewelry and then look for some matching fantasy apparel! From the caricature and portrait stands to the leather works shop, there is a bit of everything for everyone! Wondering what other stores are in the marketplace? Check it out here.
If you're an adventurous eater, then the annual Michigan Renaissance Festival will probably be your favorite place! There's very unique food that you can only find here. This includes; Turkey Drumsticks, Scotch Eggs, Cheesecake on a Stick, Spicy Maple Bacon on a Stick, and much more! Embrace your medieval heritage and pig-out at one of the food stands present throughout the festival!
Along with the medieval shops and food are the special events and acts. People from all over the country come to The Michigan Renaissance Festival to watch the horse jousting events, attend the Masque Ball, Compete in the archery competitions, and drink all you can in the Pig N' Swig. There is nothing boring about walking through the well-known Hawk Walk and then to the Feast of Fantasy Buffet. 
If you are interested in getting two free tickets, enter the contest run by Men On The Move! You can enter through their Facebook page through this link. Also,  feel free to contact us for more information. We can't wait to hear from you!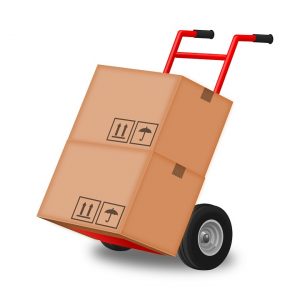 Are you looking to get a free moving quote for your house or business? There are several different types of quotes that you can receive. These include; residential, long distance, out of state, and commercial quotes. Prices fluctuate between the types of move you are making. Because of this, it is important to be accurate with the information submitted when you request a quote.
Different Types Of A Moving Quote
Residential quotes include any residence, whether it be a house, apartment, or condo. Here at Men On The Move, we will help you move as easily as possible. We know how stressful moving can be. If you are looking for a residential moving quote, fill out this form and list the number of items that you have in your household.
Are you moving far away from your current home? If you are moving over 40 miles away, use our long distance quote form for a more accurate quote. Try to be as accurate as possible when listing your items, the more accurate you are, the more accurate the quote will be.
If you are moving out of state, you have enough on your plate. So, if you go through Men On The Move, we will respond promptly with a free quote that is as accurate as possible. Fill out this form by listing the number of items that you have in your household, and then hit the submit button.
We know how hard it can be to move your business. You have to move heavy-duty equipment in a short amount of time. But with Men On The Move, we will provide free commercial moving quotes for moving your business. Just fill out the form! Also, E-mail, Move To and Move Date is required for a response to your request for a quote. Currently, your move must originate in Wayne, Oakland, Macomb, Livingston, Washtenaw or Monroe County Michigan.
Are you or someone in your family going to college? Trust us, we know how hard it is when back to school time arrives. But here at Men On The Move, we will move your family member into his or her dorm for the best price! If you have any questions, feel free to contact us and we will answer your concerns to the best of our ability.
Are you looking for something to do in the Sterling Heights, Troy or Rochester Hills area? First of all, whether if you are new in town, a local or are just cruising through the streets, there are great spring events that are happening this year, right on the east side.
Spring Events
Many events are popular based on top picks, location, and free stuff. Here are a few just to get started!
Sterling Heights Shred Day
Shred Day will take place on Saturday, April 7, 2018, from 8 a.m.- 2 p.m. Also, it will be held in Sterling Heights at the DPW (7200 18 Mile Road) and will consist of shredding documents at no charge. The shredding of paper will be recycled and residents will only be able to permit this event. A list of accepted materials include:
• White ledger paper
• Manila folders
• Envelopes with or without windows
• Hanging file folders
MI Earth Day Fest 2018
This year, the MI Earth Day Fest will be held on Friday, April 20th-Sunday, April 22nd and will be located at the Rochester Municipal Park (600 Pine St. Rochester, MI 48307). With this fest, you will be able to explore healthy, green living along with shop at 100+ exhibits. Also, there will also be free samples, presentations, wellness checks, live entertainment, award ceremonies, door prizes, a parade, a RARA 5K run and delicious food. For more information, check out www.miEDF.com.
Macomb Center for the Performing Arts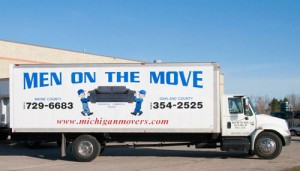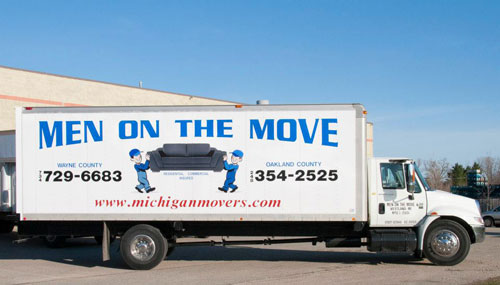 Who doesn't like a good show? From Lewis Carroll's classic fairytale, Alice in Wonderland, the Macomb Ballet Company will take you on a journey you won't forget. Dates and times for this special event are May 4, 2018, at 10 a.m. and 7 p.m. Also May 5, 2018, at 2 p.m. and 7 p.m. It will be held at the Macomb Center for the Performing Arts (44575 Garfield Rd, Clinton Township, MI 48038). Ticket prices vary, so if you're interested, check out www.macombcenter.com.
Contact Us
Did you just recently move to the Troy, Sterling Heights or Rochester Hills area and are looking for fun things to do this spring? Or perhaps you're looking for a local mover to help you move to any one of these cities? Finally, give us a call or contact us today to learn more about the upcoming spring events and your future move!

Moving to a new neighborhood can be a little overwhelming. Luckily, when you move with Men on the Move, they will give you an exclusive Welcome to the Neighborhood package. This exclusive package only available at Men on the Move has great discounts and deals from local companies. In addition to deep discounts, it also includes free items as well.
We Would Like To Say Welcome To The Neighborhood
We know that getting familiar with a new neighborhood can take awhile. Our Welcome Package offers great discounts on pizza, haircuts and even having a deck built! The package includes great offers from companies such as:
With more to follow! Of course, this is just one of the perks when choosing Men on the Move for your next move.
In addition, you will be eligible to enter a gift card giveaway that is only available to customers that have moved with us. Most importantly though, you will be able to rate & review us. We are proud of our reputation and want the opportunity to prove it to you!
Book Your Michigan Move Today!
By booking your move with Men on the Move, you can rest assured you are getting one of the best moving companies in Michigan. Also, Men on the Move is a fully insured and accredited moving company. In addition, we excel at customer service and are with you every step of the way for your move. Also, we have been given the Angie's List Super Service Award two years in a row.
No matter where you are moving to in Michigan, from Canton to Jackson, we can move you! We offer residential moves, commercial moves, and long-distance moves. Need packaging? We have that as well. With a great Welcome Package, insured movers and excellent customer service, the clear choice is Men on the Move. Men on the Move is located in Livonia off Merriman Road or give us a call today at 734-744-9547.
Finally, we can answer any questions you may have about moving, and once you decide to move with us, you will receive a great Welcome to the Neighborhood package.
Moving during the wintertime can be tough. Not only do you have to worry about moving everything, but you have to do it in the cold, wintery snow. And let's not forget that around this time of the year is daylight savings time. Although winter is probably the worst season to move in, we help move a lot of people, surprisingly. Men on the Move are experts, insured with excellent drivers.
House Preparation For A Move
When it comes to moving, it involves a lot of preparation. From planning your relocation to boxing your belongings up, the list goes on and on. Sometimes, it's easy to forget to prepare for the actual movers because of everything that's going on. Come moving day, your moving company will be ready to get the show on the road. To begin your move on the right foot, it's best to have your house prepared for the movers ahead of time. Waiting until the last minute will just slow down the moving process. By simply making sure that your driveways and sideways are completely shoveled will avoid any unnecessary stress.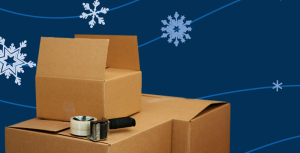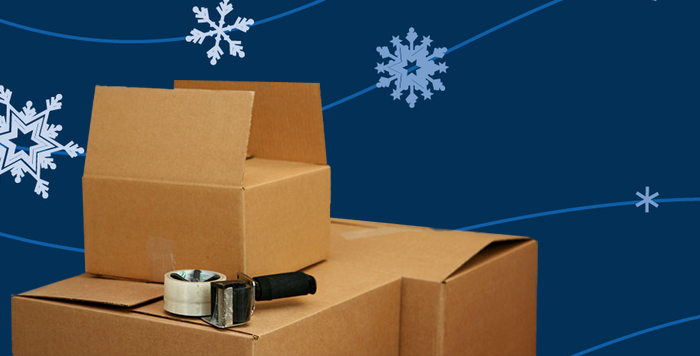 **Please keep in mind not to use Rock Salt on your walkways, because of the horrible residue you'll get. Instead, use a Calcium Chloride product. It's a bit more expensive but well worth it.**
Winter savings – 3rd Man Deal
Did you know that during this time of the year, you can get our special deal on a third man to join our two men movers? Since local moving is charged by the hour, this can save you both time and money. We only offer this deal during the wintertime and for larger moves—if this does not make sense, please do not hesitate to contact us.
Indoor Storage
If you're looking for a place to store your storage, Men on the Move can help! We move you in and out of our indoor storage. For winter purposes, our secure storage is kept at 50 degrees. If you just need a temporary secure storage unit, we do that as well! Let us help you keep your personal items secured and safe this season.
We're Here to Help
Men on the Move is a local company. We care about our customers and strive to exceed expectations. Give us a call at 734-744-9547 if you are looking to move this winter in the residential area. Rain, sleet or snow, we'll move you.