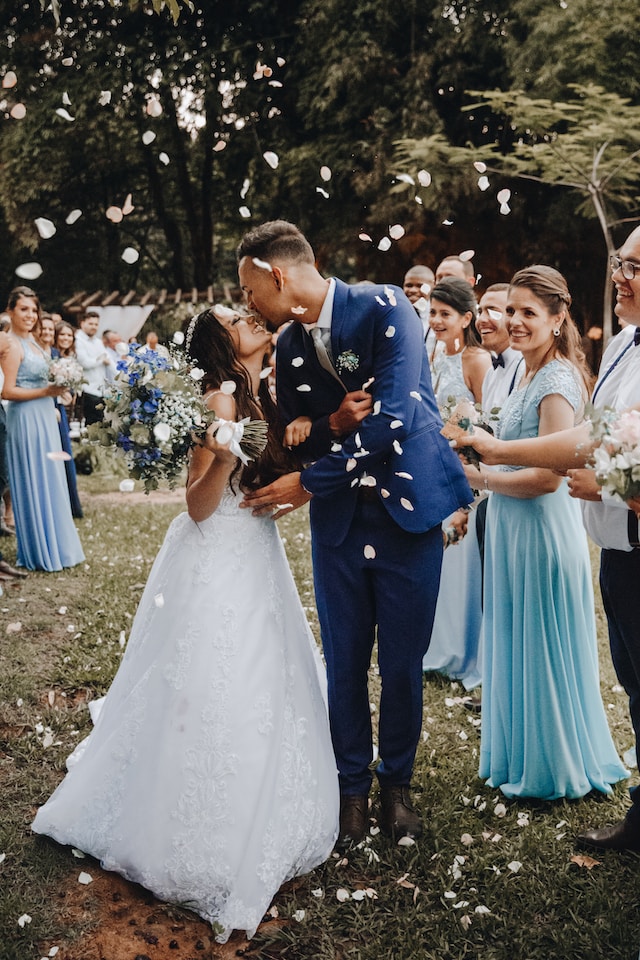 Although June is considered bridal month, fall weddings are just as popular. Some of the most popular months are late summer and early fall. As a result, there are plenty of newlyweds looking for movers. After all, many couples start to decide to move into a new house after a wedding. With all the things that you need to plan, you shouldn't have to stress out about what moving company to use.
Fall Weddings Can Be a Cost Saver
Fall is becoming a popular time for weddings, especially in September and October. There are many reasons why these months are popular. The weather is more predictable in the Fall. While the temperature is dropping, it is easier to predict and adapt around. In addition, the shorter days allow you to have better timing on reception. Also, the colder months tend to have greater discounts. In winter, many venues and vendors offer discounts for weddings.
Wedding Movers and Vendors
However, all the benefits do not change the fact that weddings are life-changing events. There is a lot to consider while preparing your wedding. Between the vendors and your honeymoon, you shouldn't need to stress out about what moving company to use. When it comes to reliable, professional movers, you should always hire Men on the Move. For decades, we have been helping newlyweds move across Michigan and beyond! Men on the Move can help you move into your new residence quickly so you can start your married life. Moving out of state? We do long-distance moves as well! If you are looking for fall wedding movers, we are the perfect moving company for you!
Men on the Move will be showcasing our services at the  Here Comes The Bride Show at Baker of Milford on October 15th! See us and all the other great vendors at the bridal show, where we'll be sure to make your wedding day extra special!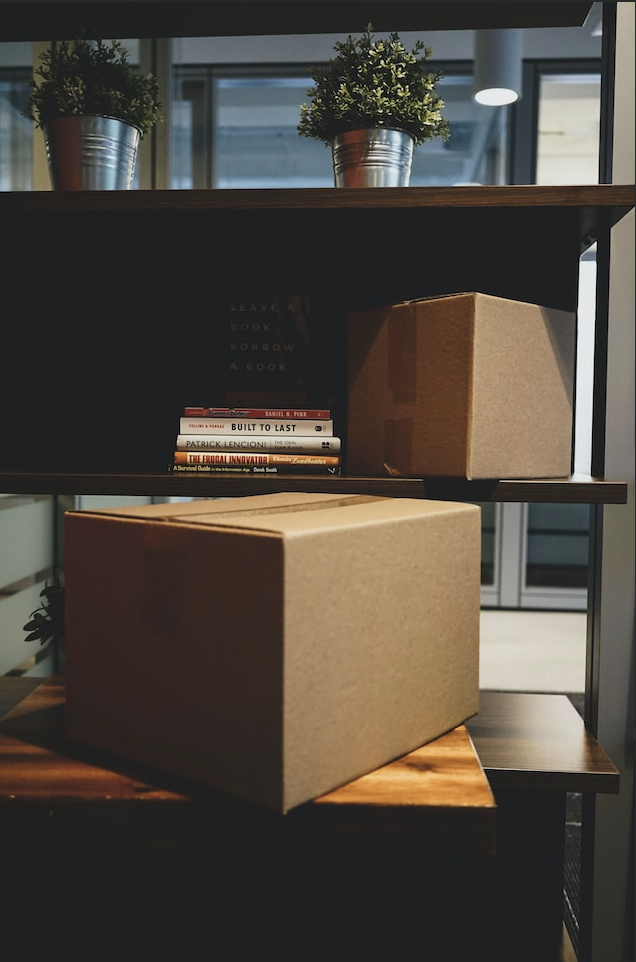 If you think residential moving is stressful, then you have never done a commercial move. There is a special type of stress that comes from moving an entire business to a new location. You don't see stores move locations often. That is because the process of moving the entire storefront to a new location is a major undertaking. The cost, the planning, and marketing all take a toll on management. The one simple step to take is to hire professional commercial movers like Men on the Move.
Problems with Commerical Moves
There are unique challenges that come with doing commercial moves. First of all, moving an established business can cause hiccups with customers. After all, if your patrons go to your location because it's close to them or convenient, moving storefronts can potentially cause you to lose their business. For a business that can be catastrophic, they must make sure their current customers know where they are going!  In addition, moving may cause some downtime and it certainly will affect productivity potentially causing a loss of income.
In addition to the loss of income and business, there are problems with moving all the items you have. In addition to moving furniture, there are probably delicate equipment, sensitive documents, and supplies that take time and care to pack and move. As a matter of fact, there is a different level of care and security necessary compared to residential moving. There are plenty of complications that happen with commercial moves. That is why hiring professional movers like Men on the Move is the perfect answer.
Why Hire Professional Commercial Movers?
Like it or not, there are risks that come with trying to move an entire office or operation internally. You run a successful business and know "your" business. For you, time is money and chances are, you are successful because your customers value your products or services.  Well, that pretty much answers the question, doesn't it? Men on the Move are professional commercial movers. We will save you time, money, and productivity loss by doing what we know best! As professional movers, we are licensed and insured, meaning that your property is in safe and capable hands. If you want the best commercial movers around, then please contact Gary Bulson at Men on the Move today!
---
Want some moving tips? Click here!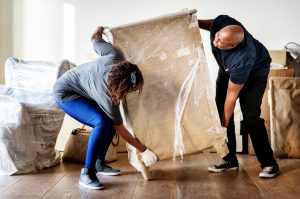 Thank You For Participating!
Congratulations to Our Winner Janene G.!
Are You Planning a Move? 
Moving can be one of the most stressful events in a person's life. People have to organize, clean, and pack up their current lives. It can be challenging emotionally and physically. Even before your start moving, you have to prepare your new home for your move as well. It can be daunting, especially if people attempt to move themselves instead of using a professional moving company. While this might save you money, moving on your own can cause more unnecessary stress as you try to pack up and move your life. Instead of that, why not Let Men on the Move do the heavy lifting?!
Moving Heavy Items
Adding it all up there is a ton (no pun intended) of heavy lifting when you move. Many people use different techniques to make boxes lighter,and easier to load and unload but there are many things that just don't fit in a nice square box. In addition, there are plenty of items that need special care to move due to their composition and weight. Some of these items could be:
Refrigerators
Freezers
Stoves
Washing Machines
Pianos
TVs
Riding Lawnmowers
Heavy Furniture
People often move these items on their own but not without damaging them or straining something. Almost every homeowner can remember a time when they attempted to move something only to bump it into items, leading to dents, and scratches on the furniture or the walls.   Professional movers are capable of avoiding these damages due to their experience.
Let Men on the Move Do the Heavy Lifting
Instead of adding moving to the list of things that you need to do, rely on the Men on the Move! Professional movers can relieve your stress by saving you time and money so you can deal with the pressing demands of being a homeowner. Men on the Move is capable of moving all of your delicate and heavy objects, with some exceptions. In addition, using our moving company will give you access to many benefits such as no minimums and short notice moves. Furthermore, we are able to do local and long-distance moves. Contact us today and see what Men on the Move can do for you!
---
Home Depot Gift Card Giveaway!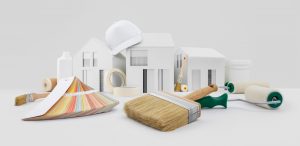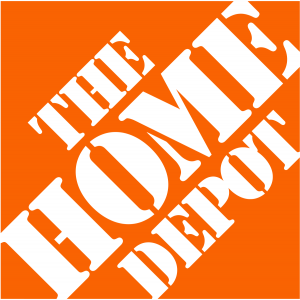 Let Us Do the Lifting and Maybe Help With the Fixing!
When moving into a new home, renovations are always on the horizon. After all, most homes need some updates and changes to make them yours. Fortunately, Men on the Move is giving away a Gift Card that can help in this process!
The winner will receive a $100 Home Depot Gift Card! 
Enter For Chance To Win
Enter for a chance to win two $50 gift cards for food and gas! This giveaway is through Labor Day so enter today!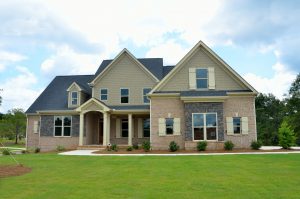 As many of us have seen, everything is becoming more expensive. Due to COVID-19, international shipping embargoes, and economic instability, the United States economy is experiencing rapid inflation. In response, the Federal Reserve has increased federal interest rates in an effort to decrease inflation and stabilize the economy. But while many people understand costs to be increasing, most don't understand how it affects the housing market in the short and long term. Here are just a few effects that have and will happen to the housing market. 
Effects of Federal Interest Rates on Home Buying and Selling
Increased Costs of Buying a Home
Due to the low supply of houses at the moment in the housing market, moving to a new home will be more expensive than it would be usually. As such, you may not be able to find a suitable house in your price range. Furthermore, first-time homebuyers may be at a disadvantage due to lower loan amounts. The prices are high but people are qualifying for lower loans which require a heftier down payment. 
If you do find a house that fits your budget, you may have to pay an unfortunate amount of money on a mortgage payment every month. Even for the people that are not moving but have an adjustable-rate mortgage, their monthly costs are subject to increase as well.
Less Interest in Buying Homes
Understandably, with mortgage rates on the rise and the costs of new homes so high, many people are interested in renting a home instead of buying one. This can make selling your house more difficult due to decreased demand in the housing market.
Contact Men On The Move!
With all of the prices on the rise, you may be looking for a local mover to affordably move you. Here at Men On The Move, we offer quality moving services at affordable prices. Whether you are moving a short distance or over 40 miles, we can help you! Contact us or fill out our quote form to find out what we can do for you!

When is the best time to buy a house? When you ask people this question you are sure to receive a lot of different answers. In fact, the answers to questions you find here are sure to be different from some of the other answers you get from people.
So let's take a look at some of the things that come into play when you want to buy a house. Most home buyers will need to finance their purchases. You will find that you have many different options with financing and a wide variety of possible lenders to deal with. To start out you will need to take a look at the interest rate. Not just the interest rate that is touted, but the annual percentage rate. Find the lowest one or at least find one that you feel comfortable with. Decide how long you want to finance your loan. Most people opt for the 30-year loan, but you may find that another option works best for you. Then get preapproved for your loan amount before you go house hunting.
When and How To Buy A House
Go house hunting. Are you looking for new construction as your home purchase? Do you prefer something that has some history behind it? Just remember that the home with lots of history behind it probably also has some of the worst problems overall to contend with. Most buyers will find a house that has had a previous owner or two that they fall in love with. Be sure to get a home inspection on the home you have your eyes and heart set on.
Make sure that you are not locked into a purchase if the house fails inspection. Reasons could include plumbing or electrical problems looming. The house may need a new roof immediately or very soon. Some things like roof problems and a few other things can be negotiated in the purchase price of the house. Just make sure to be aware of the things that need fixin' and what the cost will be to take care of these things.
Unless you are a first-time home buyer you will need to sell the place you are living in now or you will need to make sure to properly end your lease agreement in adequate time so you don't suddenly find yourself homeless. Even if you do everything right, there are still times when you might find yourself homeless for a while and living in your parent's basement for a while. Try to make sure that you have all of the contingencies covered when you are buying a house.
Time Is A Factor
For some people, the time of year is a big factor for them when it is time to buy a house. The best time to buy a house and move is during the summer months. Spring and fall are alright with most buyers too. If you are in Michigan, you probably don't want to buy a house and move during the winter when everything is covered in snow and it's just downright cold outside. Even if you hire a professional moving company like Men on the Move to handle the moving of your belongings, you will still contend with the weather.
The worst times to buy a house are when interest rates are high. You don't want to have to settle for just any old house when you go house hunting. In addition, you will prefer to shop when the for-sale inventory is pretty high. You want choices and you want to get the best possible deal on the house you buy.
Parents and friends are nice to have around. But do you really want to end up on their sofa? Even if it's just a few days that somehow turn into weeks? Yep. Tie up those loose ends before you get into your deal and you will be much happier and so will mom and dad.
Movers For When You Buy A House
There is much more to the best and worst times to buy a house. By reading this page you have knowledge of just some of the good and bad that comes with buying and owning your home.
Finally, there is the question about packing up and making your move to your new home. How will you accomplish this feat? Do you think that a pizza and a couple of beers for your friend with the pickup truck are good enough? Would it be enough for you if you were in their situation? Yeah, that's right. It is not enough to move by. You need a local and professional moving company for this part of buying a house.
Let Men on the Move be the professional movers you can count on. Take a good look at their site and learn a little bit about moving before you decide to undertake the task by yourself. They work year-round to move your stuff for you. Also, they deal better with weather conditions better than your friends will. They are fast and they are courteous. Finally, they will make your move fast and safe. If you like pizza during your move, these guys can also act as your friends and will be glad to share some pizza with you on moving day.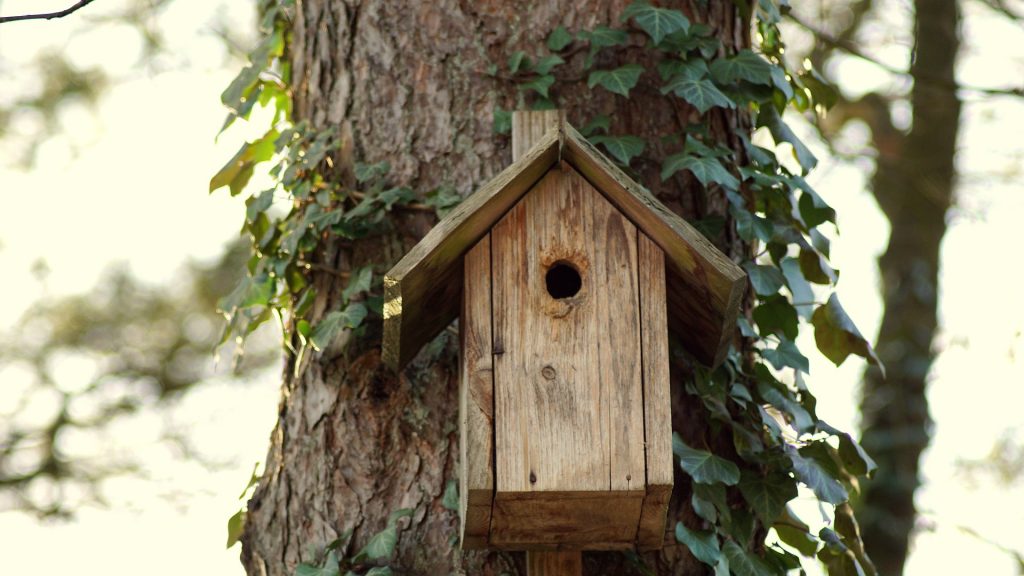 Wonder what some of the benefits of springtime moves are? Winter is finally over so now is the best time to move into a new house! Besides the occasional rain, the Spring season is the perfect moving season to relocate your family and your belongings as temperatures in Michigan are just right. There are also many benefits to moving in the Spring.
Benefits Of Springtime Moves
Fewer people move in the Spring than in the Summer. This means that our schedule is mostly open for your convenience.
Moving is more comfortable in the Spring because of the temperature. Winter is too cold, Summer is too hot, and Spring is just right!
Spring is one of the best seasons to sell your house. A lot of people like to buy houses during the Spring season so they can be settled in by the time Summer comes.
If you have kids, moving in the Spring is the easiest time. Also, there are a lot of school breaks in the Spring that they can use to integrate themselves into the new house and perhaps get ready for a new school. Not to mention, with the kids home, you will have an extra set of hands for unpacking.
Spring Moves
Whether you are moving to Ann Arbor or Downriver, Men on the Move can help. We move people in and around all local cities at special rates so act now. For more information to make moving easier, visit our tips page. Make it easier on yourself! Fill out one of our easy quote forms today for a great quote on your move. Finally, from long-distance to local moves, we can handle it all. With an experienced staff and licensed movers, you can rest assured your belongings are safe with us. 
Residential Move  Commercial Move Long Distance Move