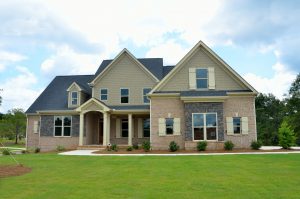 As many of us have seen, everything is becoming more expensive. Due to COVID-19, international shipping embargoes, and economic instability, the United States economy is experiencing rapid inflation. In response, the Federal Reserve has increased federal interest rates in an effort to decrease inflation and stabilize the economy. But while many people understand costs to be increasing, most don't understand how it affects the housing market in the short and long term. Here are just a few effects that have and will happen to the housing market. 
Effects of Federal Interest Rates on Home Buying and Selling
Increased Costs of Buying a Home
Due to the low supply of houses at the moment in the housing market, moving to a new home will be more expensive than it would be usually. As such, you may not be able to find a suitable house in your price range. Furthermore, first-time homebuyers may be at a disadvantage due to lower loan amounts. The prices are high but people are qualifying for lower loans which require a heftier down payment. 
If you do find a house that fits your budget, you may have to pay an unfortunate amount of money on a mortgage payment every month. Even for the people that are not moving but have an adjustable-rate mortgage, their monthly costs are subject to increase as well.
Less Interest in Buying Homes
Understandably, with mortgage rates on the rise and the costs of new homes so high, many people are interested in renting a home instead of buying one. This can make selling your house more difficult due to decreased demand in the housing market.
Contact Men On The Move!
With all of the prices on the rise, you may be looking for a local mover to affordably move you. Here at Men On The Move, we offer quality moving services at affordable prices. Whether you are moving a short distance or over 40 miles, we can help you! Contact us or fill out our quote form to find out what we can do for you!

When is the best time to buy a house? When you ask people this question you are sure to receive a lot of different answers. In fact, the answers to questions you find here are sure to be different from some of the other answers you get from people.
So let's take a look at some of the things that come into play when you want to buy a house. Most home buyers will need to finance their purchases. You will find that you have many different options with financing and a wide variety of possible lenders to deal with. To start out you will need to take a look at the interest rate. Not just the interest rate that is touted, but the annual percentage rate. Find the lowest one or at least find one that you feel comfortable with. Decide how long you want to finance your loan. Most people opt for the 30-year loan, but you may find that another option works best for you. Then get preapproved for your loan amount before you go house hunting.
When and How To Buy A House
Go house hunting. Are you looking for new construction as your home purchase? Do you prefer something that has some history behind it? Just remember that the home with lots of history behind it probably also has some of the worst problems overall to contend with. Most buyers will find a house that has had a previous owner or two that they fall in love with. Be sure to get a home inspection on the home you have your eyes and heart set on.
Make sure that you are not locked into a purchase if the house fails inspection. Reasons could include plumbing or electrical problems looming. The house may need a new roof immediately or very soon. Some things like roof problems and a few other things can be negotiated in the purchase price of the house. Just make sure to be aware of the things that need fixin' and what the cost will be to take care of these things.
Unless you are a first-time home buyer you will need to sell the place you are living in now or you will need to make sure to properly end your lease agreement in adequate time so you don't suddenly find yourself homeless. Even if you do everything right, there are still times when you might find yourself homeless for a while and living in your parent's basement for a while. Try to make sure that you have all of the contingencies covered when you are buying a house.
Time Is A Factor
For some people, the time of year is a big factor for them when it is time to buy a house. The best time to buy a house and move is during the summer months. Spring and fall are alright with most buyers too. If you are in Michigan, you probably don't want to buy a house and move during the winter when everything is covered in snow and it's just downright cold outside. Even if you hire a professional moving company like Men on the Move to handle the moving of your belongings, you will still contend with the weather.
The worst times to buy a house are when interest rates are high. You don't want to have to settle for just any old house when you go house hunting. In addition, you will prefer to shop when the for-sale inventory is pretty high. You want choices and you want to get the best possible deal on the house you buy.
Parents and friends are nice to have around. But do you really want to end up on their sofa? Even if it's just a few days that somehow turn into weeks? Yep. Tie up those loose ends before you get into your deal and you will be much happier and so will mom and dad.
Movers For When You Buy A House
There is much more to the best and worst times to buy a house. By reading this page you have knowledge of just some of the good and bad that comes with buying and owning your home.
Finally, there is the question about packing up and making your move to your new home. How will you accomplish this feat? Do you think that a pizza and a couple of beers for your friend with the pickup truck are good enough? Would it be enough for you if you were in their situation? Yeah, that's right. It is not enough to move by. You need a local and professional moving company for this part of buying a house.
Let Men on the Move be the professional movers you can count on. Take a good look at their site and learn a little bit about moving before you decide to undertake the task by yourself. They work year-round to move your stuff for you. Also, they deal better with weather conditions better than your friends will. They are fast and they are courteous. Finally, they will make your move fast and safe. If you like pizza during your move, these guys can also act as your friends and will be glad to share some pizza with you on moving day.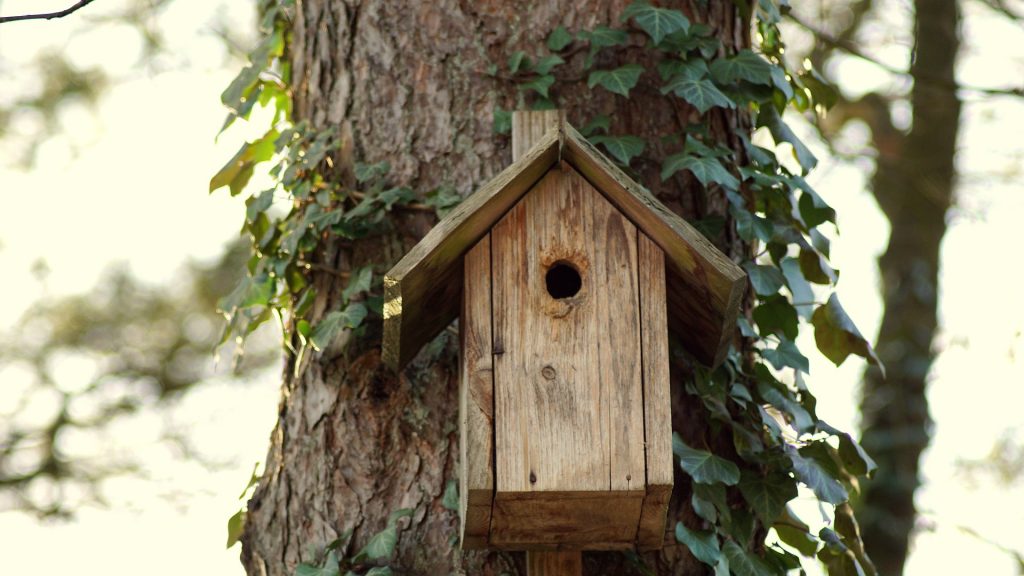 Wonder what some of the benefits of springtime moves are? Winter is finally over so now is the best time to move into a new house! Besides the occasional rain, the Spring season is the perfect moving season to relocate your family and your belongings as temperatures in Michigan are just right. There are also many benefits to moving in the Spring.
Benefits Of Springtime Moves
Fewer people move in the Spring than in the Summer. This means that our schedule is mostly open for your convenience.
Moving is more comfortable in the Spring because of the temperature. Winter is too cold, Summer is too hot, and Spring is just right!
Spring is one of the best seasons to sell your house. A lot of people like to buy houses during the Spring season so they can be settled in by the time Summer comes.
If you have kids, moving in the Spring is the easiest time. Also, there are a lot of school breaks in the Spring that they can use to integrate themselves into the new house and perhaps get ready for a new school. Not to mention, with the kids home, you will have an extra set of hands for unpacking.
Spring Moves
Whether you are moving to Ann Arbor or Downriver, Men on the Move can help. We move people in and around all local cities at special rates so act now. For more information to make moving easier, visit our tips page. Make it easier on yourself! Fill out one of our easy quote forms today for a great quote on your move. Finally, from long-distance to local moves, we can handle it all. With an experienced staff and licensed movers, you can rest assured your belongings are safe with us. 
Residential Move  Commercial Move Long Distance Move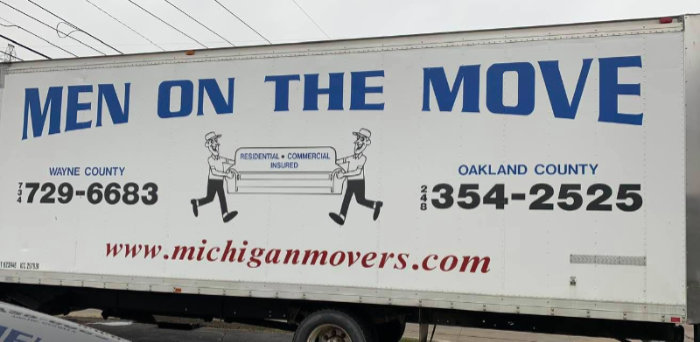 Win a great prize from your affordable mover! That is right, Men on the Move does monthly giveaways. The process is simple. Fill out an entry on the giveaway page. At the end of the month, entries will be drawn randomly. It's that easy. Each giveaway has amazing prizes like gift cards! So, submit today! Men on the Move is proud to host this monthly giveaway and give people affordable rates for their move. But what makes this company so special?
High-Quality Service For Affordable Prices
What makes Men on the Move so affordable is that we have the best service around for a decent price. Some moving companies will charge an arm and leg for the moving process. Extra for additional services. Not to mention charging minimums so you will be paying for a certain amount of hours, regardless if it is done before that! In addition, sometimes you can't move on certain days cause they're closed. All of these can make hiring a moving company a pipe dream. But not with Men on the Move.
We don't request minimums, meaning you will pay for how long the move actually lasts. Our services range from local to long-distance moves. While we have amazing basic services, we have additional services as well. We welcome short-notice moves with no additional charge! Men on the Move also has free wardrobe usage. We even offer secure indoor storage! In addition, our company is always offering specials and incentives. This includes a senior discount on moving.
Men on the Move is also a professional moving service. Licensed and fully insured. Furthermore, we have A-rating with the Better Business Bureau. Without a doubt, your items will be in good hands with our movers. However, moving services is not the only reason why we are affordable. It is also because we care about the people we are moving.
Amazing Customer Service
Sometimes people spend hundreds of dollars on moving services but are treated poorly. For most companies, it's just a job. However, Men on the Move understands how stressful moving can be. So, we strive to make the process as smooth as possible. It can be expensive to move, which is why Men on Move wants to make our services as affordable as possible. After all, the price tag on moving services can be scary. However, there are other companies that offer affordable services but don't have the best rating. The reason? They have terrible customer service.
Moving is a stressful time. You are uprooting your life to plant roots somewhere else. You are worried about personal belongings. So, you do not need a moving company that will give you an affordable rate but has bad customer service. Hiring a company for cheaper is not worth getting treated poorly. So, many people get stuck between a rock and hard place. Men on the Move does not put their customers in that position.
Our company strives for a wonderful moving experience. That is why we are here to help every step of the way. All of our staff are professionals that will treat your possessions like their own.
Hire Men on The Move The Affordable Mover
For 25 years, Men on the Move has been giving amazing and affordable moving services. Instead of trusting your move to a company that does not care and high prices, trust Men on the Move.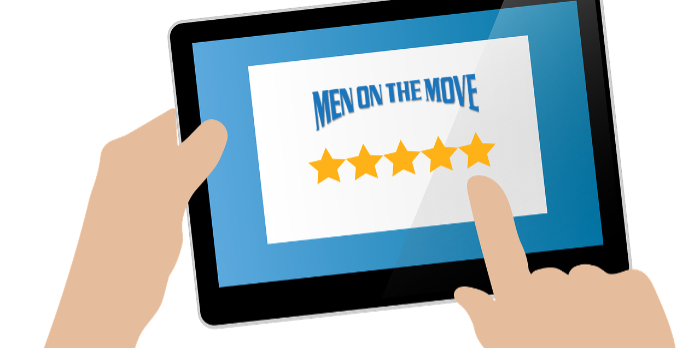 As a moving company in Michigan, we are always looking for ways to gauge how Men On The Move is positioned in our market. Both in regards to how people find us and how we are perceived.  When it comes to our customers, we strive to provide the best service available from a professional mover. In addition, we appreciate all feedback from our customers and encourage everyone to leave a review of our services.
Recently we were looking at Facebook Groups for information that might be relevant to local movers such as ourselves. We came across a conversation on a community page and wanted to take a moment and share what people think of us.
This question was asked about Men on the Move:
Has anyone had experience with Men on the Move for a local move? Any feedback would be appreciated. Thank you!!
Here is what the community had to say:
> Based on previous feedback I have booked them for the end of the month, So far they have been very upfront with me.
> Gary Bulson and his crew are GREAT. I have used them and highly recommended. Very good service.
> We used them almost 2 years ago, they were fantastic.
> I've used them a couple of times, Absolutely great.
> They are great! Gary Bulson the owner is a good dude, even if something happens (we're all human) he makes things right.
> We are about to use them next month because we have heard nothing but great things about them.
> They moved me from Grand Rapids to Plymouth, then to Canton – even finished up my packing in Plymouth! Super awesome.
> Positive experience!
> They are fantastic and very reasonably priced.
> They are wonderful!! Used several times, give you a fair quote, and don't try to hide fees or anything. Brian is one of their best guys, takes good care of your stuff.
> Yes, they were great.
> Yes, I used them & they were great & reasonable on their price.
> My friend's husband owns the business, great people and staff!!
> Yes, I used them multiple times and I wouldn't use any other company.
> Moved me twice. Friendly and get the job done quickly and safely. Have an old glass cabinet that has made it safely both moves. Can say that nothing has ever even got broken.
> Yes, moved from Lake Orion to Canton, they were great.
> Used them a few times! Always on point! Awesome customer service and care with your stuff! Thanks, Gary & Crew! They are the only movers I trust.
Ok, we just couldn't resist tooting our own horn. These are just a few kind words from customers and friends and we REALLY appreciate it! If you are looking to move in Michigan (or even out of state from Michigan), give Men on the Move a call today at (734) 744-9547.  Finally, please fill out a free request for quote form and schedule your move today!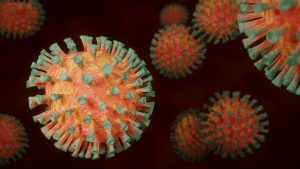 Moving during the COVID-19 pandemic is scary for many people. The threat of illness and uncertainty around the quarantine is putting many people on edge. While some moving companies may not be taking the necessary precautions to keep everyone safe, here at Men On The Move, we are. Here are some tips and tricks that will help you stay safe during your move!
Tips To Stay Safe Moving During COVID
To keep yourself and your family safe from COVID-19, you should make sure that the moving company you hire is maintaining all of the safety procedures set by the CDC. Here at Men On The Move, we are sanitizing our office locations and each truck daily. Also, our movers are wearing masks and gloves while still frequently washing their hands and taking their temperature every day. Due to the method of transfer present in the COVID virus, we ask each of our staff to provide a social distance of 6 feet or more. At Men On The Move, your safety during these difficult times is our priority.
COVID-19 is transferred through airborne droplets which can rest on surfaces for long periods of time. Therefore, before and after the move to a new home, you should clean and disinfect your belongings- especially hard surfaces. With so many people touching your things, you should make an effort to disinfect every item, even if handled cautiously and with gloves.
The best way to kill any germ is to wash your hands frequently. Washing your hands for just 20 seconds in warm water could be the difference between getting sick or not. When moving to a new home, you should not only wash your hands but also wipe down anything that is excessively touched by others. This includes; doorknobs, fridge handles, toilet handles, and anything else you can think of.
Here at Men On The Move, we are executing residential, long-distance, and out of state moves during the quarantine. We are treating each move and each client with the utmost safety. If you are interested in moving during these difficult times, contact us today for any moving services in Southeast Michigan or the surrounding areas. We look forward to hearing from you!