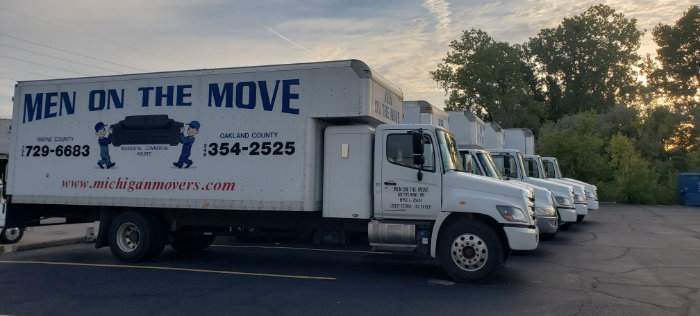 Moving preparation is the basic requirement for a successful and smooth moving. And one of the basic steps to take as part of it is doing a thorough search for a mover. Simply reading about moving companies online or asking friends is not enough as you will see in this guide. It is meant to provide you with directions on how you can find the movers you can really rely on. Also, what requirements they need to follow. Make you're moving efficiently by following the several steps here below.
Finding the Best Moving Companies
What can you do to make your search efficient and have the best results? Follow a few simple steps and they will help you on your way to finding the best moving company:
First of all, begin by making a search for moving companies near you. That of course depends on whether you want a mover that is nearest you or your destination. That can be tricky. You should always get a moving quote to start the process. It is free to fill it in and after that, the movers will contact you.
 Make sure they have a website by a reputable Internet provider. Today a lot of moving companies have websites so when you are searching online the result is a place where the majority of reputable moving companies are promoting their business. In addition, speak with them, see that the quote online matches what prices they will actually give you.
Online is also the place to read reviews for moving companies. Some of them are fake but you will recognize for which moving company feedback is true: usually, an unreliable moving company will have only bad reviews, written by unhappy customers, or only good reviews written by the company that is fake. The best moving companies let their customers do the talking.
Be careful when hiring a moving company: it has to be a real moving company and not a broker. What is the difference? A broker generally will hire a moving company to do your move and you won't know which one it is until moving day. That may be quite an unpleasant surprise after all you're trying to find the best moving company and expect to be dealing with them directly. A lot of people make this mistake so when contacting companies ask them if they are a mover or a moving broker.
Your search should continue looking for the best moving companies by looking more thoroughly. One of which you expect to hire for moving. Search for their registration at the Department of Transportation – every moving company must have one. Here you can take a look at the Federal Motor Carrier Safety Administration rules and regulations.
Check the licensing and insurance, too – it is on this page.
And it is not a must but it will definitely narrow your search to a better company if you can also take a look if it is present in the Better Business Bureau where you will also be able to file a complaint if that's the case. That will give you additional information, too. You can even give them a call and ask if the moving company has a complaint against it.
It would really help if you could take a good look at your home and decide what's to be moved. Then make a moving checklist – this is the basis of your moving and the main factor that will define your moving costs. You will need to have it in order to give it to the movers.
You may even want to visit to the company's office if they are a local mover – ask them about their work, since when does the company function, how long have their employees been in the moving industry, what training they have had so far and how often do they receive new training. In general, your goal is to establish if the moving company and its staff are well experienced in what they do. While you're in there inquire about the services that the moving company offers and the prices for them. Different moving companies will have a different price list and different services. Usually, a mover will be able to take care of your packing, loading, unloading, and storage – if you need one.
Ask to see the moving trucks – they should have the name of the moving company on them. Sometimes in summer in the peak moving season moving companies hire additional trucks if necessary. But this is more of an exception than a rule.
If you don't understand anything ask the moving company. Don't sign any blank sheets and read everything before you sign it. Especially be careful if you see small prints. When conducting your search remember to ask anything you don't understand related to the moving or the paperwork that the moving company presents you.
Posted In: business, Moving, Real Estate, relocation
Tags: best, companies, Professional Moving, State of Michigan