When it comes to long distance moving, there are so many important things to consider. Sometimes, the details of what to expect and/or prepare for can be downright overwhelming. However, it doesn't have to be. Professional moving companies exist for this very reason—to lend their expertise during a complex life-changing moment.
Below, you'll read about a couple of benefits to having a professional mover handle your long distance move.
Long Distance Moving Benefits
How many times have you moved within the last decade? Once? A few? Professional movers have perfected their craft down to the "T", meaning that if you were to hand them over your entire move, you'd expect them to do an expert job. Those who have been in this profession for quite some time now are aware of what needs to be done and will do everything that they can to make your long distance move a smooth one.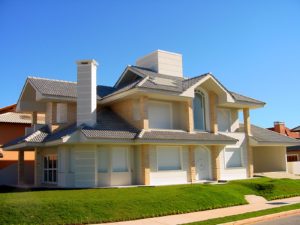 Less Stress
Like a divorce, death or the loss of a job, stress from a life-changing event can take a toll.  Moving a long distance to a new place can be that type of event. With so many decisions to make and things to consider regarding the needs of yourself, family and pets, professional movers can wipe out the hassle of overseeing every single detail and make you feel sane again. The more time for yourself, the better. Preparation is key to dealing with a life change, hiring a professional mover will help you with that.
Safety First
Another advantage to having a professional mover is that they handle all of the heavy liftings. Professional movers are trained in how to properly handle your belongings–no matter what it is. Because of this, it will save you and your family from having sore muscles and will keep you all safe from injuries or accidents.
Professional Long Distance Moving with Men on the Move
Is your new home 40+ miles away from your current home? Prior to hiring a professional moving crew for your long distance move, be sure to have all of your addresses and dates accurate, know whether or not if you're going to keep or buy new furniture and have your children and pet(s) prepared for this life-changing event. Once you have a list of things you're going to take, the next step is to pack, and finally, contact a professional moving company to help you with your long distance move.
Men on the Move is a professional long-distance mover from Livonia, Michigan. When looking to move long distances, which is any move over 40 miles, we can help. Our professional movers have extensive experience in long-distance moves. For over 30  years Men on the Move has been providing moving services all over Livonia.
So, what are you waiting for? Pick up the phone and call Men on the Move today for your next long distance move. Fill out our free residential quote today! We guarantee you that we'll handle your long distance move at a reasonable price.
Posted In: Long Distance, Long distance moving, Men on the Move
Tags: long distance move, Long Distance Moving Michigan, Professional Long Distance Moving Companies, professional moving companies