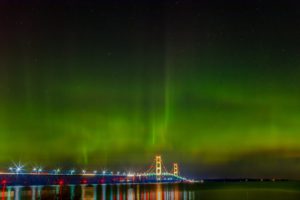 Moving in State?
Did you know that if you're going to move more than 40 miles to your new home that it's considered a long distance move? While you may not think to much on this, you really should. When your move is long distance, like moving from Flint to Grand Rapids, your prices are going to be higher due to regulations in Michigan. Also companies like to take advantage of this and will end up overcharge customers. Make sure you don't get caught in this trap. When you are asking for pricing for a long distance move in Michigan make sure you do your homework.
Long distance movers in Michigan are required to have:
Registration of vehicles
Approval of moving rates
Authorization to conduct services
Approval for consumer protection
Men on the Move One Way Long Distance Movers
If the company (or service) you want to use doesn't have these basic requirements, you should walk away from that company. Also remember that Men on the Move is the one of those companies that is fully compliant, licensed, and certified mover in the greater Eastern Michigan area.
We'll make your long distance move go smoothly and easily. The best part? The fact that you'll know your long distance move will go smoothly, with little to no effort on your part.
If your next move is considered a long distance move, you should really consider getting a team you can count on. Men on the Move is made up of professional, courteous, and experienced team of movers who don't stop till the job is done.
So if your moving from Detroit to Grand Rapids, Flint to Ann Arbor, or Kalamazoo to East Lansing.. Let us take some of the pressure off you. Hire a professional.
Finally, get your free quote for your next one way long distance move today!
Posted In: Long distance moving
Tags: long distance moving, moves, one way, State of Michigan