If you have kids, I'm sure you have dealt with the stress of the back to school fiasco. But, what about the hassle of having to move with young children during the school year?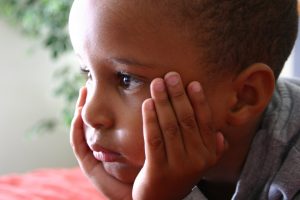 Unfortunately, not all moves are planned. Sometimes we have to hire an emergency moving service due to evictions, family emergencies, or other surprise situations. When short notice moves take place, your children may have to switch schools depending on whether you are moving locally or long distance. As a parent, it is important to be by your child's side and support them throughout the moving process. Moving away from friends or even just moving from an environment that they have grown used to can be hard for children regardless of their age. So as a parent, how do you help your child with moving during the school year?
Tips for moving with children during the school year:
Understand that your child will have feelings. Although the move may be easy for you, understand that your child may be angry, upset, or act out due to the move. Chances are they will blame you. Be there for your child and let them know that you understand them. Changing schools is stressful enough, addressing their anxiety instead of ignoring it will help them through the transition process.
Be there for your child. Do not get caught up in the hassle of moving so much that you "forget" about your child. It is important to continue to talk to them and let them know that you are there. Keep them involved in the moving process and make them feel included. It may help develop an excitement towards that move.
Explain to them about making a good impression. Let them know that this is a chance to start over if they choose. If they were having a hard time at their old school, maybe they are looking forward to making a new and better impression. This is a time to make new friends, create new relationships, and make the first impression that they may have wished they had made in the past.
Every child will handle moving during the school year differently. Some will be thrilled, while others may struggle. We have many printable moving tips for parents that can help with various aspects of moving. For more information, or if you need to schedule a short notice move, contact us today!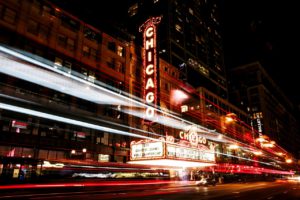 Moving to windy city i.e., Chicago doesn't have to be stressful with Men on the Move! One of the closest major cities to Detroit and a very popular place for Michiganders to move. The jobs, the sites, and plus…it's Chicago. Making the jump to a bigger city can be intimidating, but it doesn't have to be!
We have a list of tips and tricks to make your move to Chicago smooth sailing. We've got insight on out of state moves, securing your apartment in a new big city, and the best way to plan your move. We even can help you with your packing and supply your moving supplies.
Long Distance Moves to Chicago Done by Men on the Move

Whether you're moving for a new job, a new school or just a change of pace Men on the Move can help your move. We're here for the long haul, and will get you there will no hassle or worry. We've been in business long enough to know how to make sure you move to Chicago goes smoothly and hassle free.
If you need a trusted company to help your move to Chicago, let Men on the Move in Michigan help. We have the experience, the reputation, and professionalism you would expect from your home town's local movers. We have helped others with their long distance moves to Chicago, the New England area, and other big cities like New York.
Our award winning service won't let you down. We want your residential or commercial move to go smoothly. So next time you need to move, contact us here at Men on the Move! We'll get you ready and moved into to your new home!
Men on the move professional movers specialize in moving from the Metro Detroit area to Illinois and other midwest metro areas.  We can even give you special pricing for long-distance out of state moves. A good example would be hiring us to move you from the Plymouth-Canton area to Glenview Illinois.
Get your free quote on a move to Chicago today!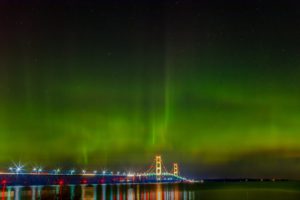 Moving in State?
Did you know that if you're going to move more than 40 miles to your new home that it's considered a long distance move? While you may not think to much on this, you really should. When your move is long distance, like moving from Flint to Grand Rapids, your prices are going to be higher due to regulations in Michigan. Also companies like to take advantage of this and will end up overcharge customers. Make sure you don't get caught in this trap. When you are asking for pricing for a long distance move in Michigan make sure you do your homework.
Long distance movers in Michigan are required to have:
Registration of vehicles
Approval of moving rates
Authorization to conduct services
Approval for consumer protection
Men on the Move One Way Long Distance Movers
If the company (or service) you want to use doesn't have these basic requirements, you should walk away from that company. Also remember that Men on the Move is the one of those companies that is fully compliant, licensed, and certified mover in the greater Eastern Michigan area.
We'll make your long distance move go smoothly and easily. The best part? The fact that you'll know your long distance move will go smoothly, with little to no effort on your part.
If your next move is considered a long distance move, you should really consider getting a team you can count on. Men on the Move is made up of professional, courteous, and experienced team of movers who don't stop till the job is done.
So if your moving from Detroit to Grand Rapids, Flint to Ann Arbor, or Kalamazoo to East Lansing.. Let us take some of the pressure off you. Hire a professional.
Finally, get your free quote for your next one way long distance move today!