If you have kids, I'm sure you have dealt with the stress of the back to school fiasco. But, what about the hassle of having to move with young children during the school year?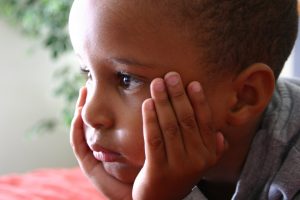 Unfortunately, not all moves are planned. Sometimes we have to hire an emergency moving service due to evictions, family emergencies, or other surprise situations. When short notice moves take place, your children may have to switch schools depending on whether you are moving locally or long distance. As a parent, it is important to be by your child's side and support them throughout the moving process. Moving away from friends or even just moving from an environment that they have grown used to can be hard for children regardless of their age. So as a parent, how do you help your child with moving during the school year?
Tips for moving with children during the school year:
Understand that your child will have feelings. Although the move may be easy for you, understand that your child may be angry, upset, or act out due to the move. Chances are they will blame you. Be there for your child and let them know that you understand them. Changing schools is stressful enough, addressing their anxiety instead of ignoring it will help them through the transition process.
Be there for your child. Do not get caught up in the hassle of moving so much that you "forget" about your child. It is important to continue to talk to them and let them know that you are there. Keep them involved in the moving process and make them feel included. It may help develop an excitement towards that move.
Explain to them about making a good impression. Let them know that this is a chance to start over if they choose. If they were having a hard time at their old school, maybe they are looking forward to making a new and better impression. This is a time to make new friends, create new relationships, and make the first impression that they may have wished they had made in the past.
Every child will handle moving during the school year differently. Some will be thrilled, while others may struggle. We have many printable moving tips for parents that can help with various aspects of moving. For more information, or if you need to schedule a short notice move, contact us today!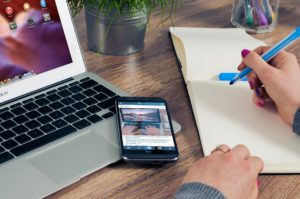 2018 is here! At Men on the Move, we have been helping people all over Metro Detroit planning their early 2018 moves. Waiting until after the holidays to move was smart as you probably avoided a lot of stress. But moving in 2018 can be even easier and less stressful if you pre-plan your move as well. When you have a professional moving company like Men on the Move to help you move, you know you're in good hands.
We have tips and tricks you can use on your next residential move or business relocation in 2018 and we're glad to share them with you. The best way to schedule a move in the 2018 new year is through planning and preparation. There is a lot you can do on your own first, contacting your local professional moving company should be one of them. Yes, we will be happy to give you a quote, but will also give you solid advice on how to schedule a move.
Easy Things to Do When You Schedule A Move
Check your schedule
If you have a firm date on your move-in day, give yourself enough time to schedule your move out. You need to plan for the time it'll take too only pack and move but also to settle into your new home. If the timing between moving into your new place and moving out of your old place overlaps, pre-planning your move will be especially important. Make sure your new home or apartment will be ready for when you need to move or if you need in-between moving storage, Men on the Move can help.
We also have handy timelines to help you move right here on our website. Planning and giving yourself enough time to pack will be crucial for a stress-free move.
Book A Mover in Advance  
The best tip we can offer: Hire a professional moving company to make your move a breeze. Relying on friends to help your move is a risk, but we're reliable. We show up on time and ready to work around your schedule. When you plan your move with Men on the Move you can trust you'll have a courteous and professional experience. Scheduling your move in advance ensures that your move-in date will happen on time and on schedule. 
Account for the Weather
With how unpredictable the weather is you should account for everything and anything. If you're moving in January or February you may have to deal with snow and ice. Making sure your walkways are safe for movers and cleared of snow are key. Having salted sidewalks will help your movers stay safe and keep you on schedule. Rain or Sleet? Make sure any couches are covered, and sensitive materials are protected from the elements. Plan for any kind of weather and you won't be caught off guard.
Need to budget for your move? We'll give you a free quote and help you schedule a move. Fill out our free quote form and get ready to move!