Are you looking for the perfect time of year to schedule your residential move in Michigan? Fall moving is your best option. Emergency or short notice moves during the fall are often much smoother than other times of the year.  Although summer may seem like the obvious, best choice of season to move in because kids can easily transition into a new school and weather is bright and sunny, fall has many benefits compared to moving in other Michigan seasons.
Fall temperatures provide a comfortable condition for all of the hard work. It's not too hot or too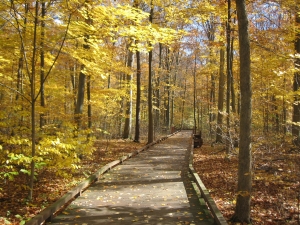 cold, and you do not have to worry about you or your Men on the Move movers slipping on ice, or shoveling driveways or walkways. Summer weather often results in hot, sweaty, and sticky conditions that can lead to overheating or dehydration. Winter moving not only brings dangerous ground conditions, but extreme weather such as snowstorms can delay your moving process.
Fall Moving and The Changing Seasons
Along with the change of seasons from summer to fall, beautiful colors and a very scenic surrounding comes with fall. From the bring oranges, yellows, or reds of the leaves falling from the trees, to the bright pink or red flowers that are still surviving from the summer, your drive to your new place will be exquisite and beautiful!
Although fall is in itself the perfect time to move to plan your local or long distance move, you will still want to clear your walk ways. Unlike snow or ice that requires a lot of physical labor to shovel and salt ice and snow away, simply sweeping or raking leaves on your walkway can do the trick during the fall.
To schedule your fall move in Michigan, contact Men on the Move today or request a quote online! We will share all of our moving tips to help your transition into your new home go as smoothly as possible.