Farmington Hills is one of the largest and wealthiest cities in the Metro Detroit area. It also has been on the rise in popularity in the last few years. Located in Oakland County and nestled in the North of Livonia South of Bloomfield Hills,  and between Novi and Southfield. Also, the city boasts a recently renovated downtown with lots of great shopping and restaurants.
It's also 20 miles from Ann Arbor's downtown and a 23-mile drive to downtown Detroit. With a great location and access to major highways, it's the perfect distance from lots of great spots. 
Farmington Hills was first settled in 1823 but wasn't incorporated as a city until 1923. Since then has blossomed to a population of 80,000 people. There are many historical sites in the city like the original Farmington Hills post office, the Longacre House, and the Governor Warner Mansion. Farmington Hills also hosts Michigan's only Holocaust Museum. Along with historical sites, the city also has lots of parks and outdoor spaces for family activities and fun.
Why Should I Move To Farmington Hills?
Farmington Hills is a beautiful city that has been growing since 1926. Part of Oakland County, the city has a population of over 80,000. Many corporations call this city home such as Beaumont Hospital. In addition, the city has great schools, low crime levels, and give a diverse suburban lifestyle that many people are looking for. We can understand why people are moving to this city, it's a wonderful place to raise a family and start a life in the Metro Detroit area.
Farmington Hills Movers
Instead of renting a moving van and gathering your family and friends, you should hire professional movers! This is why Men on the Move have been helping individuals and families move to Farmington Hill for over 30 years. We are a trusted and insured locally-owned company that makes moves easy. There's a reason we've been voted best moving company by the Metro Times.
So if you or your business needs help to move to Farmington Hills, look no further than us here at Men on the Move. We'll give you a free quote for your next move so you can get an idea of the cost. Get your free quote today!
---
Need a guide to help your move? Check out our moving tips!
Are you thinking about moving in or around Ann Arbor, Michigan? There are many reasons why families are choosing to move into Ann Arbor or surrounding cities, such as Ypsilanti, Saline, or Dexter, MI. Washtenaw County brings a combination of nightlife, campus life, and a historic downtown into one beautiful city. Also, When it comes to moving into or around Ann Arbor, let the moving professionals at Men on the Move take care of the physical labor!
Finding A Moving Company When Moving In or Around Ann Arbor, Michigan
Nobody likes the hard labor associated with moving. Furthermore, whether you're preparing to move on campus at the University of Michigan, Ann Arbor or are just ready for a new scenery, we are here. Men on the Move has been moving families, students, and senior citizens in and around Ann Arbor for over 20 years. Get started preparing your Ann Arbor move with Men on the Move of Ann Arbor today.
Where to start…
1. Get a Quote: Click here to get a quote on your professional move-in or around the Ann Arbor area.
2. Plan Moving: Take care of the necessities that come along with moving your family. Check out our moving planning tips.
3. Let our professional movers do the work.
4. Recycle Boxes: Check out our Pinterest for great recycling ideas!
When searching for a professional moving company around the Ann Arbor area Men on the Move has you covered from start to finish? From planning your Ann Arbor move to what to do with all of your extra boxes, we have your back!
 Men on the Move
6544 Jackson Rd
Ann Arbor, MI 48103
Finally, don't get caught up in moving scams. Be sure to check the credentials of any potential hire of a moving company. All moving companies should be licensed and insured for the protection of your belongings and money.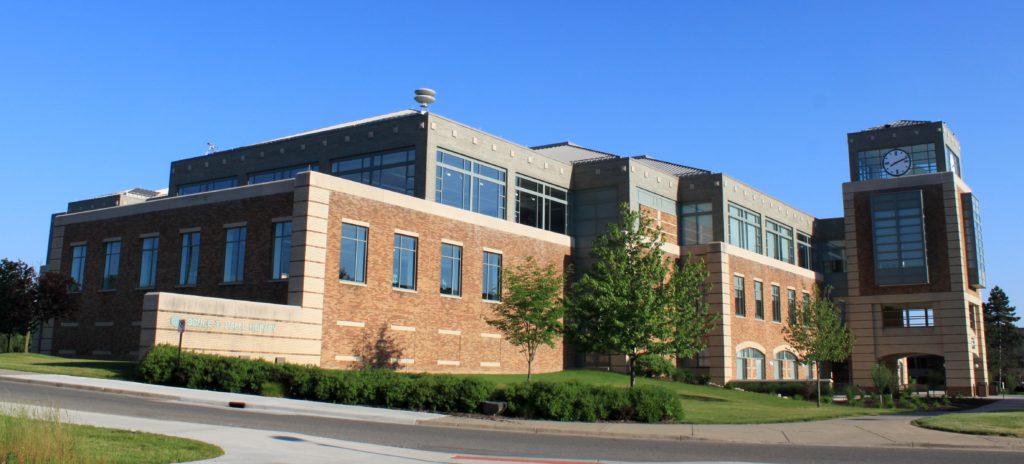 Ypsilanti is the home of Eastern Michigan University, founded in 1849. Eastern Michigan is a public university and one of the great reasons to move to Ypsilanti.  Ypsilanti is located just 6 miles east of Ann Arbor, and housing prices are much more reasonable. When you are looking for a moving company Ypsilanti, the first company you call should be Men on the Move. At Men on the Move, we service all of Ypsilanti and the Ann Arbor area providing quick and professional moving services.
There are many benefits to moving to Ypsilanti, the first is the events. There is always something happening there, such as farmers markets, art shows, air shows and more. Another great feature of Ypsilanti is all the various parks the city offers. Riverside Park, is a large attraction that runs along the Huron River. Along with the parks, another great attraction is the food. Diners and restaurants of all types are in Ypsilanti,  from salads to classic barbecue, every appetite is covered here.
Of course like any city, the people and the community is what makes Ypsilanti great. With an affordable housing market, it has become home to a rather large creative community, with art galleries, coffee houses and rustic beer pubs, people of all type feel at home.
Moving Company Ypsilanti – The Professionals At Men on the Move
One of the major benefits of moving to Ypsilanti is the location and the price. What we mean by this is if you love the atmosphere and culture of Ann Arbor but you do not want the high cost of living then Ypsilanti is a perfect choice. You can buy and move into a much more reasonably priced home in Ypsilanti and have a small commute to Ann Arbor for work and play. Of course, Ypsilanti offers many great things as well as stated above. But with being so close to Ann Arbor you can enjoy the best of both worlds.
When searching for the most reliable moving company in Ypsilanti, you should look no further than Men on the Move. We can help you move to a new home or apartment in Ypsilanti or Ann Arbor. Every fall there is an influx of students moving to the area, why not hire professional movers to move you in. Leaving you time to worry more about the important things such as partying, er I mean studying.
Whether you are becoming an Eastern Eagle or just moving to the city of work, let Men on the Move do all the heavy lifting. With a professional insured moving company that is Men on the Move, you can rest assured your belongings will be moved with care and respect.
Hire Men on the Move for your Moving Company Ypsilanti
No matter if you are moving to Ypsilanti, Ann Arbor or Saline, Men on the move can make your move a quick and painless one with no hassle. Moving company Ypsilanti or Ann Arbor, Men on the Move is the best option. We are experienced and insured moving company with decades of pleased customers to prove it. Give us a call today at (734) 913-9966 or use our easy residential quote form and we will respond with a fair and reasonable quote on moving you into your new home. When moving to Ypsilanti the clear choice is Men on the Move, the best moving company around!

If you are looking to install great looking cabinets in your new home in Ypsilanti, Michigan, contact Arkansas Wood Doors. Their ready-to-assemble (RTA) cabinets are high quality and easy to assemble. They will give your kitchen or bathroom that professional quality looks you always wanted!
When searching for a professional moving company in Michigan, there is one clear choice, that is Men on the Move! Men on the Move has been your local moving company for over 25 years and provides top notch customer service. Men on the Move was named to Metro Times Best of Detroit 2016. Also we were given Angies List 2015 Super Service Reward.  With a reputation like this, it is no wonder Men on the Move is a very recommended moving company.
Of course awards are nice, but what do actual customers say about us?
"Men on the Move were prompt, efficient, made 100% use of time spent doing the move, and smoothly got everything in and out without any problems.
Thank you Men for making this difficult day less stressful and difficult for me. It was greatly appreciated."
and..
"We had your manager Gary out to do an estimate for us to Maryland. He was great to work with and answered all of our questions.
Once moving day came Jeff and DeRon loaded us on a Sunday and delivered our belongings the NEXT DAY ! We have already told some friends of ours about you."
Michigan Based Professional Moving Company
These are just a few examples of some of the great things customers have to say about Men on the Move. Furthermore Men on the Move prides itself on being a professional moving company that people feel comfortable hiring to do their move correctly and safely. We treat your belongings with care and make sure all our moves are on time.
Men on the Move can handle all sorts of moves, from long distance, commercial, out-of-state or local residential we handle them all. Also we take the hassle out of moving, so you and your family can focus on getting acquainted with your new home and neighborhood instead of worrying about moving everything yourself. We service cities such as Ann Arbor, Westland, Livonia, Canton, Dearborn, Dearborn Heights, Taylor, and many more!
Finally Contact Men on the Move today and see what a professional, organized, licensed mover can do for you!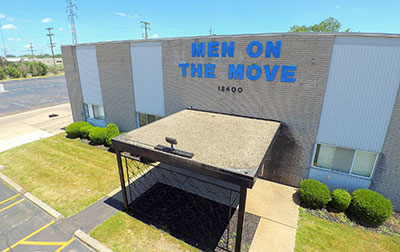 Finding a legitimate moving company can be quite a challenge, so we've put together some ways to make this feat easier to achieve.  The Internet can be a great tool to find a trustworthy moving company, but you have to know what you are doing, otherwise, you may fall prey to a moving scam.  Keep these ideas in mind when looking for some reputable movers.
Look for a landline.  A legitimate moving company should have a dedicated landline at their office home base.  While it is perfectly fine for the drivers to have cell phones available to you, the company itself should have a landline.
Check for a fixed address.  Of course, you can run a business anywhere, but a good moving company should have an address registered with governmental agencies.  If you cannot get their physical and mailing address, keep moving.
Look out for the website.  In today's day and age, a business should have a well designed and organized website.  Although some companies may not have a big web presence, they should have at least a website.  If there is a website, check its credentials.
Is the company involved in the community?  A trustworthy moving company should be proud of the areas they serve.  So, check and see if they donate to local charities or participate in local activities.  This way, you'll also get a feel for what the company's ethics are.
Check the press.  Look in the local news and rip off reports online to see if there has been any bad press about the company.  If you see a lot of negative news, you may want to move on.
Men on the Move A Legitimate Moving Company
Men on the Move is a licensed and insured moving company with outstanding customer service. We strive to provide the best service possible to all of our customers. Get your free quote today and see what Men on the Move can do for you.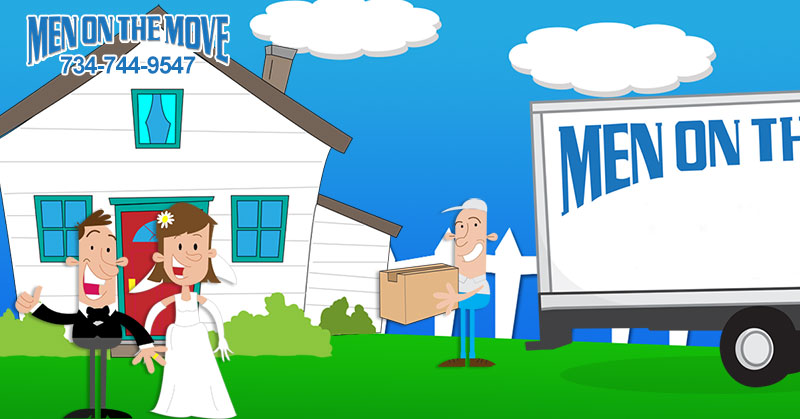 Moving always means money out of your pocket; moving is expensive and it doesn't usually increase your bank account. Of course, unless you make a profit on a home sale. Still, we move. And we swallow the amount it costs for the benefit it will bring; new start and hopefully, a better life.
Even though you have to spend money to move, there are things you shouldn't do to ensure that you don't occur money loss.
What Not to Do to Prevent Money Loss
1. Book the Moving Company or Rental Truck at the Last Minute
My recommendation is that you book your moving company. At least six weeks in advance, allowing yourself time to do a thorough check on their service. Also, this gives you time to shop around and negotiate. Rental trucks, while not as critical to book so far in advance, do become less available during the busy season. This is usually summer and sometimes Christmas, as well. The less time you have to book, the more likely it is that you'll have to take whatever is available.
Which might mean paying more money or having to take a larger truck than you previously wanted or needed. The rental cost plus fuel cost will add to your overall budget. Give yourself time to negotiate, too. Often you can ask the company for a deal or include extra moving tools. Tools such as a dolly or packing blankets, items that are usually rented out for a fee.
Of course, if you need to move within a short time span, you really have no choice.  Just keep in mind that even though time is of the essence, try to get at least three quotes for services so you have some choice.
2. Move During the Summer Can Cause Money Loss
While many of us can't choose when we move, there are ways to ensure that your move avoids the busiest and costliest moving season. First, if you have to move during the summer, especially for people with children and wish them to finish off the school year before moving, consider booking your move immediately following your child's last day.
If you have to move in the summer months, particularly in July, August and early September, try to at least book the move for a weekday which is usually less expensive and easier to find available services, this includes truck rentals, too. Also, depending on how far you're moving, you may be able to have the company deliver your household goods on a weekday, too. Ask your mover about weekend drop fees.
As previously mentioned, if you do have to move in the summer, try to ensure that you book well in advance. If possible, try for at least 8-10 weeks. This will allow you some room to negotiate and will also ensure that you have more companies from which to choose. Plan early then make sure you follow up with the company, either the mover or rental agency, again at least a month before you move so you know everything is in place. Some moving companies will overbook in the summer months which can leave you waiting for the truck to arrive. This also applies to rental agencies as well.
3. Assume That The Moving Company or Rental Agent will Tell You About Additional Fees
Some of us just assume that the price quoted is the final price of the service rendered. Sometimes it is and sometimes the moving company has to tack on additional fees for services that they hadn't anticipated. Make sure you find out ahead of time what services might be needed.
With a moving company, they should ask you if your present home or new home has stairs they need to navigate (this is critical when it comes to high-rise apartments and condos), however, they won't know if you have adequate parking in front of your old or new home. And if you don't have enough parking space for the truck, the movers have to use another truck, transfer your things then deliver them to your home. Ask the movers what additional fees might apply.
In the case of a rental, you need to find out if mileage is included and just how many miles are covered. Also, the details of the insurance policy and whether you're completely covered. Find out before you book it so you know exactly what you're paying for.
4. Move Without a Plan Can Cause Money Loss
We've made some quick moves in the past, usually when one of us has a job offer that doesn't allow us much time to organize a full-scale move. Regardless of the time you have to move, you should always create a plan; not only will this help organize your move and eliminate stress, but it will also help you save money. There's nothing more frustrating than realizing at the last minute that you need a specialty service.
To move an oversized item or that the moving company you thought you'd booked is now overbooked and you have to go with a more expensive, last-minute quote. No plans mean more money will be spent on getting things done. If you're able to create a solid timeline that allows you to research and properly complete all the necessary tasks you have to do, there shouldn't be too much need to stretch your initial moving budget.
5. Shrug-off the Need for a Moving Budget
Whether you're moving across town or across the country, everyone should create and maintain a moving budget; this will keep you on track, remind you of what you're able to spend and ensure that you have enough money to cover all the needed expenses. This is not to say that your budget won't need tweaking from time to time, however, it does mean that you have a solid understanding of where your money is going. This will help you in determining where your priorities are, where you can possibly save money or the areas that you feel require additional funds.
By Diane Schmidt, About.com Guide