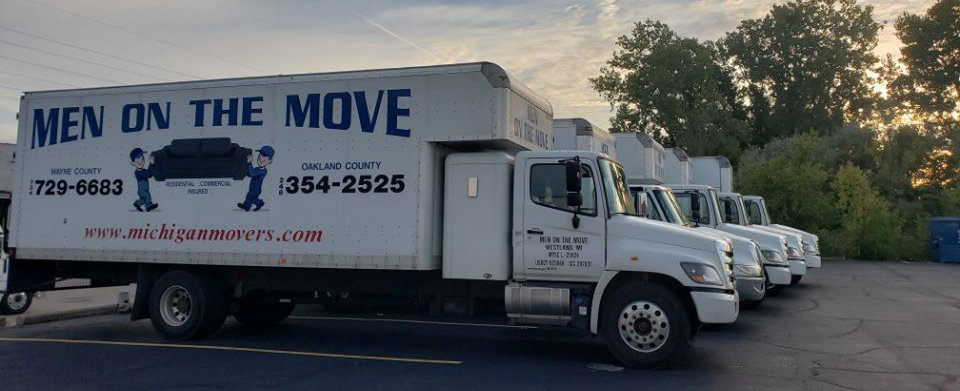 You may know we have our main office in Livonia and service a majority of Metro Detroit. But did you also know we have a location in Ann Arbor?  That is right, we have been servicing the Ann Arbor, Ypsilanti, and Saline area for decades and we can help you move to Ann Arbor this spring or summer. Men on the Move of Ann Arbor is located right off Jackson road.  No matter what part of Ann Arbor you are moving to, we can help!
Move To Ann Arbor With Men on the Move
There are many great reasons to move and live in Ann Arbor.  Of course, one of the many great reasons is health and education.  Ann Arbor is home to the University of Michigan and home to Michigan Medicine.  In addition to medical professionals and students, there is a thriving art community in Ann Arbor.  There is a large Ann Arbor Art Fair each year. Another perk is the city is designed to be walkable. There are many outdoor venues and tons of biking and riding trails throughout the city.
Men on the Move has a professional team of Ann Arbor movers to help relocate you to your new home. For over 30 years, our team has been moving households and businesses to and from their new place.
Choose To Move To Ann Arbor
Of course, when you finally choose to move there, you need a reputable mover to help, and that is Men on the Move. At Men on the Move, we are fully insured and licensed, and pride ourselves on providing the best customer service around.  No matter if you are moving to a flat, apartment, or condo, we can help you. In addition to moving, we can supply you with all the moving supplies you need.
Submit your quote today to beat the spring and summer rush.  By booking now you can guarantee you will get a moving date that suits your schedule. Also, if you are looking to move your business we provide commercial moves as well.  Finally, call our Ann Arbor office today at 734-913-9966 and see what we can do for you!
Are you thinking about moving in or around Ann Arbor, Michigan? There are many reasons why families are choosing to move into Ann Arbor or surrounding cities, such as Ypsilanti, Saline, or Dexter, MI. Washtenaw County brings a combination of nightlife, campus life, and a historic downtown into one beautiful city. Also, When it comes to moving into or around Ann Arbor, let the moving professionals at Men on the Move take care of the physical labor!
Finding A Moving Company When Moving In or Around Ann Arbor, Michigan
Nobody likes the hard labor associated with moving. Furthermore, whether you're preparing to move on campus at the University of Michigan, Ann Arbor or are just ready for a new scenery, we are here. Men on the Move has been moving families, students, and senior citizens in and around Ann Arbor for over 20 years. Get started preparing your Ann Arbor move with Men on the Move of Ann Arbor today.
Where to start…
1. Get a Quote: Click here to get a quote on your professional move-in or around the Ann Arbor area.
2. Plan Moving: Take care of the necessities that come along with moving your family. Check out our moving planning tips.
3. Let our professional movers do the work.
4. Recycle Boxes: Check out our Pinterest for great recycling ideas!
When searching for a professional moving company around the Ann Arbor area Men on the Move has you covered from start to finish? From planning your Ann Arbor move to what to do with all of your extra boxes, we have your back!
 Men on the Move
6544 Jackson Rd
Ann Arbor, MI 48103
Finally, don't get caught up in moving scams. Be sure to check the credentials of any potential hire of a moving company. All moving companies should be licensed and insured for the protection of your belongings and money. 
Celebrate the holidays with Men on The Move. We are proud to have two locations in Michigan. Men on the Move is proud to service the Westland and Ann Arbor communities. The best part of the holiday is getting to share it with people of our community at local events in Westland or Ann Arbor. Listed below are three of our favorite events located in Washtenaw and Wayne County for the Michigan holiday.
Wayne County Lightfest a Michigan Holiday
Every year during the Christmas and Thanksgiving holiday, Hines Dr. gets converted into the Wayne County Lightfest.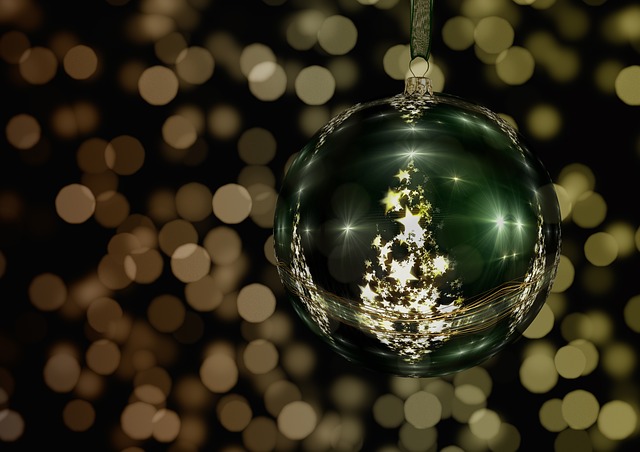 The Wayne County Lightfest is the longest and largest light show in the entire Midwest! Over four miles of Hines Drive is covered with lights and other large Christmas decorations that the entire family will enjoy. The cost for entry is $5.00 per car. This event runs from November 20th through December 21, 2014. On Monday through Thursday, the show will be open from pm -10 pm. On Friday through Sunday, the hours will be from 6 pm-10 pm. Don't miss out!
Festive Fridays and Santa in Kerrytown Ann Arbor
These are our top two event favorites in Ann Arbor. Festive Fridays will run every Friday from December 12 to December 19th. During this time in downtown Ann Arbor, there will be live entertainment and the stores will stay open later for Christmas shopping.
Santa in Kerrytown runs from December 6 to December 19th. This event is for all children who love Santa! Santa will visit every Saturday before Christmas from 10:00-2:00 pm. There will also be musical performances and other activities for the entire family to enjoy!
---
Men on the Move is a full service moving company that services all of Michigan. We specialize in local or long distance moves that are residential or commercial. Contact us today to get a free moving quote!

Updated 2-5-2016
Here at Men on the Move, we can provide personalized and cost-effective moving service for any local move in the Metropolitan Detroit area including Ann Arbor, Plymouth, Troy, Wyandotte, and surrounding areas. Also, whether you are moving closer to your workplace or downtown for some fun be assured your move is in good hands with Men on the Move. When you move locally with Men on the Move, you will receive affordable moving services, with attention to detail. In addition, our goal is to be there on-time and provide you with great customer satisfaction.
Local Moving to Ann Arbor or Plymouth
When moving to or from Plymouth, Michigan, you will need to find movers in Plymouth, Michigan. At Men on the Move, we have been servicing the Plymouth and Ann Arbor. We serve these areas for over 25 years and we are very familiar with the area. Why bother with movers that have no idea where they are headed, when you can have experienced trustworthy movers of Men on the Move! Moving to Plymouth is a great idea, Plymouth is in the top five of Michigan's healthiest housing market. There is never been a better time to move to Plymouth.
We based our pricing on an hourly rate and are licensed and insured. In many cases, we can provide you with same day or next day service if needed. Give us a call today at (734) 744-9547 or use one of easy to use quote forms to get a quote on your next move. Finally, the next time someone asks you "Who's your mover?" just tell them I use Men on the Move.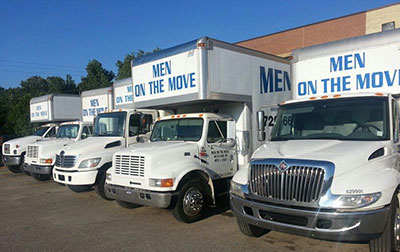 Our moving services are affordable in moving in Western Wayne or Washtenaw County from Canton to Ann Arbor. Short distance moves could be handled with your friends and family helping you but with the time and multiple trips that are necessary along with the possibility of injury doing the move. Hiring Men on the Move for in-state moves is a great option to make moving day fast.
Navigating City Streets in Ann Arbor and two-lane highways through Superior Township can be difficult when you're driving a moving truck. Once arriving in Ann Arbor the movers will put the boxes in the room they are for and allows you to unpack your belongings damage-free. Taking pride as movers that your items show up in a condition you started with.
Western Wayne Moving
Canton and Ann Arbor along with Plymouth are wonderful community's to raise a family in with many different festivals including Art in the Park in Plymouth and the World Famous Ann Arbor Street fair that happens in July Every year. Plymouth Michigan offers a great place to raise a family. From safe parks to a great school district, Plymouth has everything you need. Downtown Plymouth has a wide variety of shops and restaurants for the whole family to enjoy, as well as nice venues for nightlife.
Of course, if you are looking to move to Plymouth, you will need to find moving companies in Plymouth Michigan, and the best company for that is Men on the Move! Men on the Move has decades of experience and is licensed and insured so you will know your items will be moved on time and safe. Give us a call today at (734) 744-9547 or use one of our easy quote forms and see what Men on the Move can do for you and your move to Plymouth or Ann Arbor!