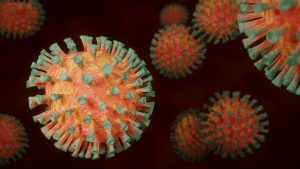 Moving during the COVID-19 pandemic is scary for many people. The threat of illness and uncertainty around the quarantine is putting many people on edge. While some moving companies may not be taking the necessary precautions to keep everyone safe, here at Men On The Move, we are. Here are some tips and tricks that will help you stay safe during your move!
Tips To Stay Safe Moving During COVID
To keep yourself and your family safe from COVID-19, you should make sure that the moving company you hire is maintaining all of the safety procedures set by the CDC. Here at Men On The Move, we are sanitizing our office locations and each truck daily. Also, our movers are wearing masks and gloves while still frequently washing their hands and taking their temperature every day. Due to the method of transfer present in the COVID virus, we ask each of our staff to provide a social distance of 6 feet or more. At Men On The Move, your safety during these difficult times is our priority.
COVID-19 is transferred through airborne droplets which can rest on surfaces for long periods of time. Therefore, before and after the move to a new home, you should clean and disinfect your belongings- especially hard surfaces. With so many people touching your things, you should make an effort to disinfect every item, even if handled cautiously and with gloves.
The best way to kill any germ is to wash your hands frequently. Washing your hands for just 20 seconds in warm water could be the difference between getting sick or not. When moving to a new home, you should not only wash your hands but also wipe down anything that is excessively touched by others. This includes; doorknobs, fridge handles, toilet handles, and anything else you can think of.
Here at Men On The Move, we are executing residential, long-distance, and out of state moves during the quarantine. We are treating each move and each client with the utmost safety. If you are interested in moving during these difficult times, contact us today for any moving services in Southeast Michigan or the surrounding areas. We look forward to hearing from you!
Posted In: Men on the Move, Movers in Michigan, News
Tags: COVID moving, how to stay safe during a move, moving during covid, moving safely