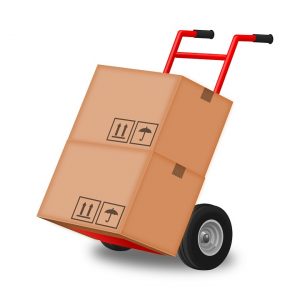 Are you looking to get a free moving quote for your house or business? There are several different types of quotes that you can receive. These include; residential, long distance, out of state, and commercial quotes. Prices fluctuate between the types of move you are making. Because of this, it is important to be accurate with the information submitted when you request a quote.
Different Types Of A Moving Quote
Residential quotes include any residence, whether it be a house, apartment, or condo. Here at Men On The Move, we will help you move as easily as possible. We know how stressful moving can be. If you are looking for a residential moving quote, fill out this form and list the number of items that you have in your household.
Are you moving far away from your current home? If you are moving over 40 miles away, use our long distance quote form for a more accurate quote. Try to be as accurate as possible when listing your items, the more accurate you are, the more accurate the quote will be.
If you are moving out of state, you have enough on your plate. So, if you go through Men On The Move, we will respond promptly with a free quote that is as accurate as possible. Fill out this form by listing the number of items that you have in your household, and then hit the submit button.
We know how hard it can be to move your business. You have to move heavy-duty equipment in a short amount of time. But with Men On The Move, we will provide free commercial moving quotes for moving your business. Just fill out the form! Also, E-mail, Move To and Move Date is required for a response to your request for a quote. Currently, your move must originate in Wayne, Oakland, Macomb, Livingston, Washtenaw or Monroe County Michigan.
Are you or someone in your family going to college? Trust us, we know how hard it is when back to school time arrives. But here at Men On The Move, we will move your family member into his or her dorm for the best price! If you have any questions, feel free to contact us and we will answer your concerns to the best of our ability.
Posted In: Local moving company, Men on the Move, Movers in Michigan
Tags: commercial movers Michigan, free moving quote, long distance move quote, residential moves