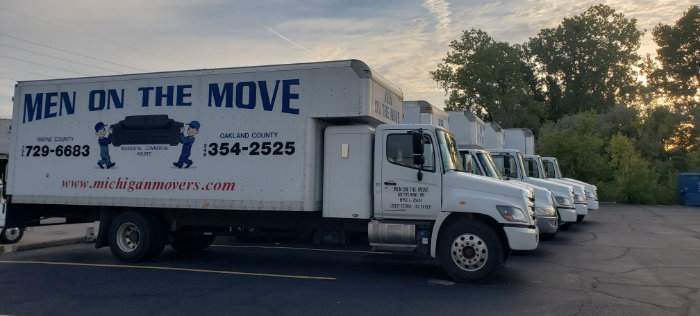 When it comes to commercial movers in Canton, choose the mover with long-standing relationships with local businesses such as Men on the Move.  At Men on the Move, we can help you move your business. Either to a new location or move items to storage. Also, our experienced crew can have your items moved quickly and efficiently.
Commercial Movers For Over 30 Years
At Men on the Move, we have strong relationships with Applebees, MOD Pizza, Olga's Kitchen, and Del Taco to name a few.  Of course, we have moved to other types of business as well. Businesses such as office companies, tech companies, shipping and receiving, and much more.  In addition, we can provide moving services for just a few items you do not need to move your whole store. For example, restaurants that are being remodeled hire us to move furniture and store it till the work is done.
Other commercial businesses might be moving locations up a couple of floors in the building and we can move you there. If it needs moving we can help. For your business, you want fully insured and licensed movers to handle your items. We are fully insured and licensed and also members of the Better Business Bureau.  When it comes to moving in Canton we have you covered.
No matter what part of Canton you are moving to we can help.  Simply fill out the commercial quote form today.  One of our moving experts will contact you with a quote and arrange a moving date. It is just that simple. Do you have more questions? Feel free to give us a call at 734-744-9547 in Wayne County. If in Ann Arbor give us a call at 734-913-9966 and Downriver call 313-292-MOVE. Let us help your commercial business move. You will be glad you did!
---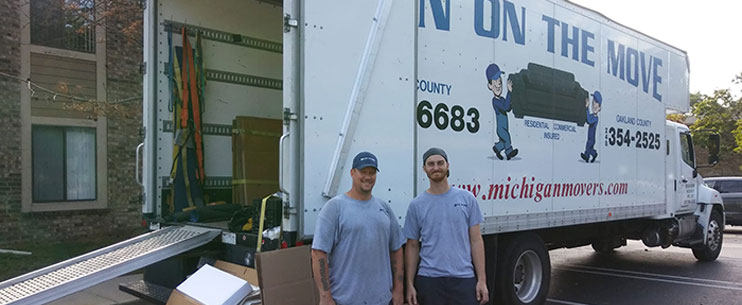 Commercial Moving In Troy
Along with Canton, Troy is home to many great commercial businesses. Companies such as Flagstar Banks, Meritor, and Inteva Products are all headquartered in Troy. When it comes time to move to a new location or a bigger office building, Men on the Move should be your first choice. As a business owner, we understand that you have other things that you need to worry about than moving your goods from one location to another. Let Men on the Move eliminate that stress from you, guaranteeing you the above satisfactory commercial moving services in Troy, Michigan.
High-Quality Commercial Movers
What sets us apart from our competition when it comes to commercial moving, is our commitment to customer service. From the owner to each and every employee, we strive to provide the best high-quality customer service we can each and every day. Once you first choose to hire Men on the Move for your moving company, we stay in touch with you every step of the way. After receiving your quote submission, we then contact you with a quote.
Next, we will contact you to set a moving date and give some helpful tips. These tips will help make your moving day go much smoother and faster.  Of course, if you need moving supplies we have those for you as well. On the day of the move, our professional movers will load your items and move them to the new location. Also, we take extra care with all your items and make sure everything arrives in one piece.
These are just a few of the steps that make us high-quality commercial movers!
---
Does My Business Size Matter?
When it comes to hiring a professional mover such as Men on the Move, you might wonder if the size of your business matters? The answer is no. No matter what size your business is a national corporation or one person in a garage we can help you move. When starting out your business may not be in the best location. Even Bill Gates started in a garage. Eventually, you will move into an office building or another area and you will need help.
At Men on the Move, we help all sizes of businesses move. We started out small with just two men and a truck. As we grew so did our moves and facilities and we want to be there for you as well. From tech startups moving computers and servers to small restaurants we can help. Also, we treat each client equally and with respect. As a business owner, you are a very busy person. Let us take the task of moving off your plate. Hire Men on the Move today with a free quote! Finally, contact us today or give us a call at (734) 744-9547 for a moving quote.