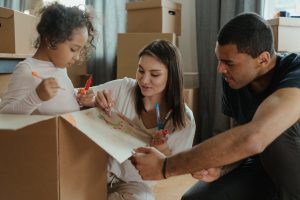 Moving can be a stressful, time-consuming, and expensive process. Costs for supplies, company labor and time, and transportation can pile up. Fortunately, we have some time saving moving tips to make your move less time-consuming and less expensive! 
Moving Tips That Are Time Saving!
Have everything packed and ready to go.
By having everything packed and ready to move, you can save some time. Make sure all of your small belongings are in boxes and all of your appliances (including the gas lines) are unhooked.
Disassemble bookshelves, dressers, and beds.
You can save some time by removing mirrors from dressers and disassembling beds and bookcases. This will make it easier for us to move you in a timely manner. 
Declutter your home and pack less to move.
By cleaning up your house and choosing what you pack, you can save money on supplies! When moving, you should only pack the necessities and important belongings. So, throw away those old magazines and free up some space for the important objects! This will save you time and money!
Use moving materials from around the house.
Most of us have cardboard boxes, bubble wrap, and tape laying around the house. You can collect what you can for your move to save some money on moving materials. The other materials you can purchase from Men On The Move for fair prices.
Hire the best moving company!
Make sure you hire an insured moving company that has experience. The more experienced the company is, the more time-efficient your move will be! Have you heard about May? Find out why May is National Moving Month.
Here at Men On The Move, we can help you save time and money on your move. Also, we have decades of experience moving customers residentially, long-distance, and out-of-state. Contact us today for a free quote and check out our tip page for more helpful information!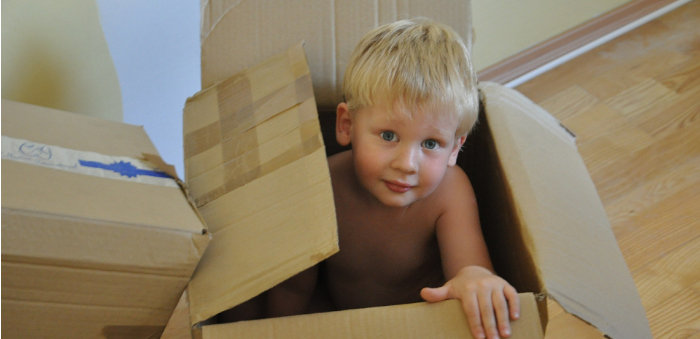 Professional movers and packers are available right now in your area.  At Men on the Move, we want you to know that we are here for you in these tough times. In addition, we are still moving customers to their new homes or apartments all over the Metro Detroit area. Our company is following all the safety precautions and the CDC guidelines that are established.  Make sure to fill out our quote form today, to lock down your moving date!
Packers and Movers
When you and your family are moving to a new location it can be an exciting time. Packing is one of the most essential steps when it comes to moving. Luckily, we offer all the supplies you need to help pack your belongings.  Boxes of all sizes, as well as tape and bubble wrap. Of course, those are the essentials, but we also carry more unique packing items as well. In addition to boxes, we also carry carpet protectors, dish packs, wardrobes, and mattress covers.
One simple step to help your packed items move even faster is to label everything. By properly labeling all your boxes, the movers will not need to ask you where everything goes. Also, this will make unpacking easier as well. If you need other great moving tips, make sure to visit our tips page today. The tips page will offer some good advice you may not have thought of while you move.
At Men on the Move, we are a fully insured mover that services all of the Metro Detroit area. We have serviced cities such as Livonia, Canton, Taylor, Westland, and many more. Finally, give us a call today at 734-744-9547 and find out what Men on the Move can do for you!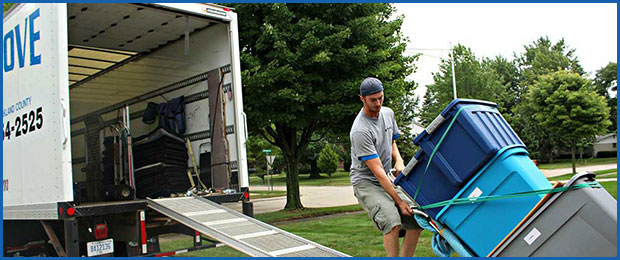 Moving to a new home can be both an exciting time and a nerve racking time. When packing and preparing for your move there are some tips you should consider trying to help make the whole process as easy as possible. First of all, one of the best tips we can give you is to hire a professional, insured moving company such as Men on the Move. With reasonable rates and top notch customer service, Men on the Move is the best choice when it comes to moving companies in Michigan.
Now that you have hired a great moving company, and your date is set you should consider cleaning out what you do not need. The great purge of unwanted stuff, throwing away and selling unwanted items can help you keep your move easy and organized. We have a great article on that very topic here, which will give you pointers on how to remove some of the clutter from your life.
The First Steps In Packing and Preparing For Your Move
One thing often over looked on a long moving day is just how exhausted you can become. The movers have dropped off all your items it near the end of the day and you just want to rest and go to bed, but you can not find your essentials. By packing an overnight bag with all your essential and keeping it with you in your car can solve this problem. Having that bag after a long hard day helps prevent you from having to dig through multiple boxes.
Another way to quickly see where your items are is to pack your belongings in clear plastic bins. This makes seeing what the contents are quick and easy. Did you run out of bubble wrap or packing supplies? Men on the Move has all the supplies you need, but if you still need to wrap breakables, you can use clothes to save on bubble wrap. If you have a lot of open toiletries, you can place saran wrap over the top then screw the cap on to prevent leaks.
Storing plates vertically, like a record, can help prevent breaks. Also using Press n' Seal over dresser drawers helps to keep everything in place. These are some great tips to help your next move go as smooth as possible. Of course, the best route after you have your items packed is to let the professional movers at Men on the Move move you to your new home. With reasonable rates and outstanding service you will be glad you did, request your quote today!
Leave It To The Professionals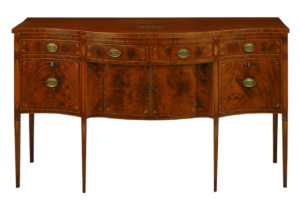 When moving antique furniture, it's best to leave it to the professionals. For inexperienced or DIY movers scratches, bangs, and damage are bound to happen. Damaging an antique will greatly reduce it's value and take away from it's overall longevity. That's why we here at Men on the Move offer our expertise for antique and heirloom furniture in the Brighton. We also offer it in Howell, Westland and the greater Metro Detroit area.
Our movers take extra care with sensitive antique furniture to ensure they arrive to their destination in the same condition they left in. We are thorough in making sure your items are moved with the care and professionalism that you would expect from your local neighborhood moving company.
To ensure that your items will make it to their destination in the same condition you left them in there is some prep work you can do. These tips will help ensure your antique furniture gets to it's destination as safely as possible:
Check over your items to make sure the joints and connections are intact and not weak from use. (If you need repairs on weak or damaged antique furniture, we recommend using local company Foxwood Furniture Restoration for repairs)
Take time to remove and safely store any delicate items on your furniture such as handles, glass panes, mirrors, ect.. Make sure to store these items in the piece or in a easily identified container or box.
Make sure drawers are removed (if possible) and doors are rubber banded shut (Note: DO NOT use tape to secure doors/drawers shut as it will leave a residue on the furniture)
Moving Antique Furniture Services
Once you finish the prep work, we'll take care of the rest. We make sure to secure and properly pack these items so you can rest easy. We take extra time to make sure that your belongings make it to their destination with care and ease and ensure that you are 100% satisfied with your move. Whether it's a local move, or a long distance move, make sure you're dealing with a professional team.
So if you need a professional touch with moving your antique furniture look no further than Men on the Move. We'll make it happen, click here to get a free quote on your next move. If your new or old home in Brighton or Howell needs a new or repaired roof, visit our friends at Eastbrook Construction. They can handle any roofing job!

Tips for Moving Your Closet
Moving day is fast arriving. We all have odds and ends that we have to pack up when we move, but what can be more intimidating than the dreaded closet. This process used to be terrible and tedious, which is why we want to help. We've found tips and trick from around the web that will help you make your next move easy breezy.
First things first: The purge
Why make your move any harder than you have to? No sense in bringing clothes that you don't wear anymore. Go through your closet, see what needs to be given away, and get rid of it. It will make your move easier, and help you make room in your new closet. (First, try selling these items you don't want. This might give you some extra cash for your move.)
Things that are hung up
This is the worst one to deal with. Taking the clothes off the hangers, packing them up, then having to put them back on the hangers. in your new place? Not anymore! Take a large garbage bag and while your clothes are hanging uptake the bag and pull the bag up around the clothes and secure it at the hanger. There ya go!
Dressers
We've seen some really good tips and tricks online, and this one takes the cake. Dressers drawers can be taken out and wrapped in movers plastic wraps. A little different, we know.
This is going to save you time and energy.
Tiny trinkets and decorations
We recommend wrapping these up nice and tight in similar boxes. You can use extra linens, sheets, and such to save space and keep your items safe.
Picking the right moving company:
Making sure the moving company you pick is as important as the move itself. Don't waste your time with movers who don't have experience. We here at men on the move can help! Click here for a free quote on your next move!
When everything's said and done:
Clean your closet. Wash it down with a sponge and soapy water. These are the areas that seldom get cleaned enough. So take advantage of this.
Also, remember if you need a professional moving service, then let us help! Click here for a free quote on your next move
So, you are preparing for your upcoming move with Men on the Move, and you have almost everything packed and ready to go…..except your clothes. As you look at your neatly folded drawers or your closet that you have spent so much time color coordinating and organizing, you begin to get overwhelmed. "I wish I didn't have to re-fold all of these clothes and put them into boxes only to have to reorganize them after the move", you tell yourself.
We have some handy Packing Clothing tips to save you time and the hassle!
Clothing in Drawers
Before you start emptying your drawers like a mad man dumping each drawer onto your bed only to have to refold them and put them in boxes, head to your kitchen. Find your clear plastic wrap (you may have to buy more, but it's worth it!) and head back to your drawers. Starting at side of the drawer tape the end of the plastic wrap down. Pull the plastic wrap to the other side, tear it, and tape again. You can also go all way around the drawer, which will be much quicker but will also use nearly twice as much plastic wrap. The choice is yours.
Be sure to repeat the process multiple times, covering your drawers tightly, preventing your clothing from getting dirty or falling out. The more times you repeat the step the stronger the covering will be. We recommend buying a large restaurant size roll of plastic wrap to reduce waste and having to keep opening small rolls.
This process will also work on more than just drawers with clothing, you can use this handy packing tip for silverware, desk drawers, junk drawers, and much much more.
Hanging Clothing
You huge master bedroom walk-in closet is full of clothes, right? Maybe you have spent tons of time color coordinating and getting it just right. Let it be known that there is a way to pack your hanging clothes without taking even one item off of a hanger
Head to your kitchen once again and grab the box of drawstring kitchen garbage bags then head back to your closet. Take about ten hanging clothing items  (possibly more if they fit) and squish them together really really tight. Use your garbage bags to slide over the bottom of the squished together clothing and pull the drawstring tight. The hangers hooks should still be outside of the garbage bags.
We hope you enjoyed our quick time saving moving tip! Please Like Us on Facebook and let us know how they worked for you, we would even love to see your photos!