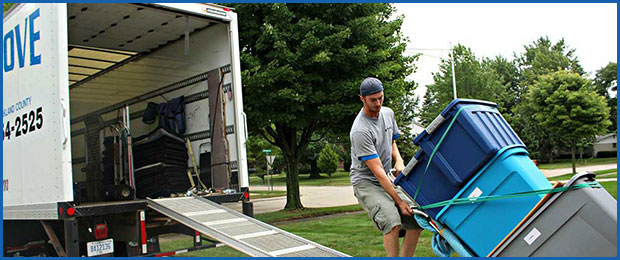 Moving to a new home can be both an exciting time and a nerve racking time. When packing and preparing for your move there are some tips you should consider trying to help make the whole process as easy as possible. First of all, one of the best tips we can give you is to hire a professional, insured moving company such as Men on the Move. With reasonable rates and top notch customer service, Men on the Move is the best choice when it comes to moving companies in Michigan.
Now that you have hired a great moving company, and your date is set you should consider cleaning out what you do not need. The great purge of unwanted stuff, throwing away and selling unwanted items can help you keep your move easy and organized. We have a great article on that very topic here, which will give you pointers on how to remove some of the clutter from your life.
The First Steps In Packing and Preparing For Your Move
One thing often over looked on a long moving day is just how exhausted you can become. The movers have dropped off all your items it near the end of the day and you just want to rest and go to bed, but you can not find your essentials. By packing an overnight bag with all your essential and keeping it with you in your car can solve this problem. Having that bag after a long hard day helps prevent you from having to dig through multiple boxes.
Another way to quickly see where your items are is to pack your belongings in clear plastic bins. This makes seeing what the contents are quick and easy. Did you run out of bubble wrap or packing supplies? Men on the Move has all the supplies you need, but if you still need to wrap breakables, you can use clothes to save on bubble wrap. If you have a lot of open toiletries, you can place saran wrap over the top then screw the cap on to prevent leaks.
Storing plates vertically, like a record, can help prevent breaks. Also using Press n' Seal over dresser drawers helps to keep everything in place. These are some great tips to help your next move go as smooth as possible. Of course, the best route after you have your items packed is to let the professional movers at Men on the Move move you to your new home. With reasonable rates and outstanding service you will be glad you did, request your quote today!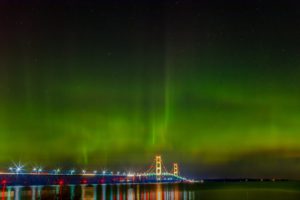 Moving in State?
Did you know that if you're going to move more than 40 miles to your new home that it's considered a long distance move? While you may not think to much on this, you really should. When your move is long distance, like moving from Flint to Grand Rapids, your prices are going to be higher due to regulations in Michigan. Also companies like to take advantage of this and will end up overcharge customers. Make sure you don't get caught in this trap. When you are asking for pricing for a long distance move in Michigan make sure you do your homework.
Long distance movers in Michigan are required to have:
Registration of vehicles
Approval of moving rates
Authorization to conduct services
Approval for consumer protection
Men on the Move One Way Long Distance Movers
If the company (or service) you want to use doesn't have these basic requirements, you should walk away from that company. Also remember that Men on the Move is the one of those companies that is fully compliant, licensed, and certified mover in the greater Eastern Michigan area.
We'll make your long distance move go smoothly and easily. The best part? The fact that you'll know your long distance move will go smoothly, with little to no effort on your part.
If your next move is considered a long distance move, you should really consider getting a team you can count on. Men on the Move is made up of professional, courteous, and experienced team of movers who don't stop till the job is done.
So if your moving from Detroit to Grand Rapids, Flint to Ann Arbor, or Kalamazoo to East Lansing.. Let us take some of the pressure off you. Hire a professional.
Finally, get your free quote for your next one way long distance move today!